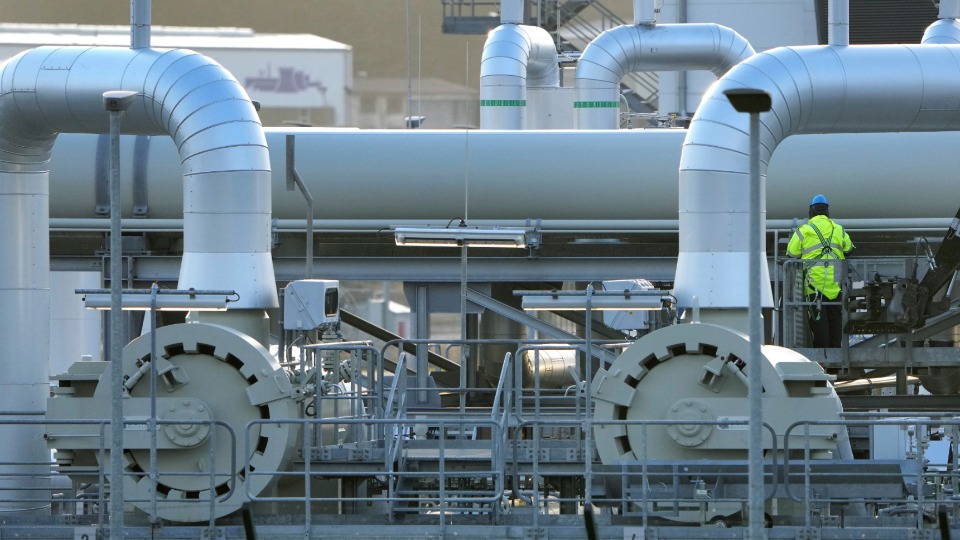 Germany is planning to nationalize its section of the Nord Stream 2 pipeline and transform it into a terminal for liquefied natural gas, it was reported this week. According to Der Spiegel magazine, the possibility is being considered by the German Ministry of Finance.
The Russian pipeline was completed last year but has not been operational because Germany refused to approve its certification prior to the war in Ukraine.
The development of Nord Stream 2 was bitterly opposed by the United States, which had reportedly placed Germany under pressure to cancel the project. The U.S. government regularly lobbied on behalf of its own domestic gas producers prior to the war.
Before Russia's invasion of Ukraine, Western companies' shares of gas sales to Europe were effectively capped, though, because Russian gas—sold by state-owned Gazprom—has long been affordable and plentiful. It travels via pipelines that cross overland through Ukraine or under the Baltic Sea directly to Germany. Nord Stream 2 was set to become the largest such transit route.
U.S. natural gas, by contrast, is much more expensive to produce, given that it comes mostly from fracking and has to be turned into liquefied natural gas (LNG) and shipped across the ocean on massive tankers. These boats require pricey specialized terminals on both sides of the Atlantic for loading and unloading.
Prior to the war, U.S. companies simply couldn't compete with the cheaper Russian fuel and were stuck holding only about 30% of the European market. With the invasion of Ukraine, the dynamics shifted as world prices soared to a level that made U.S. gas more competitive and Europe began pondering how to lessen its purchases from the east.
That pondering is now picking up speed. According to the report released this week, the German federal government is exploring whether the part of the Nord Stream 2 pipeline on German soil can be disconnected from the rest of the system and linked to a mobile LNG terminal. This would mean opening the European market to more U.S. gas and possibly permanently shutting off a portion of the Russian gas supply.
German politicians say their goal is to end reliance on Russian oil, however, a raft of sanctions has left many countries facing severe energy shortages and rising prices for consumers. Moscow insists the reports on Nord Stream 2 remain hypothetical and said that it would oppose any attempts to expropriate the pipeline.
"If there are such actions, it will be a job for lawyers to give a legal assessment to that, if that is really being discussed. But without knowing the essence of what is happening, it would be wrong to say something," Kremlin spokesman Dimitri Peskov told reporters.
The European Union has vowed to stop the import of Russian oil by the end of the year, however, it allowed partial exemptions for countries, including Hungary, after it refused to back such a ban.
Nord Stream 2 was seen by some critics as central to the war in Ukraine, with Washington seeking to assert itself as the leading supplier of LNG.
The pipeline would have bypassed Ukraine and meant that it would have lost out on payments associated with transiting through the country.
An earlier version of this article appeared in Morning Star. It has been updated with additional material.
Gas war: