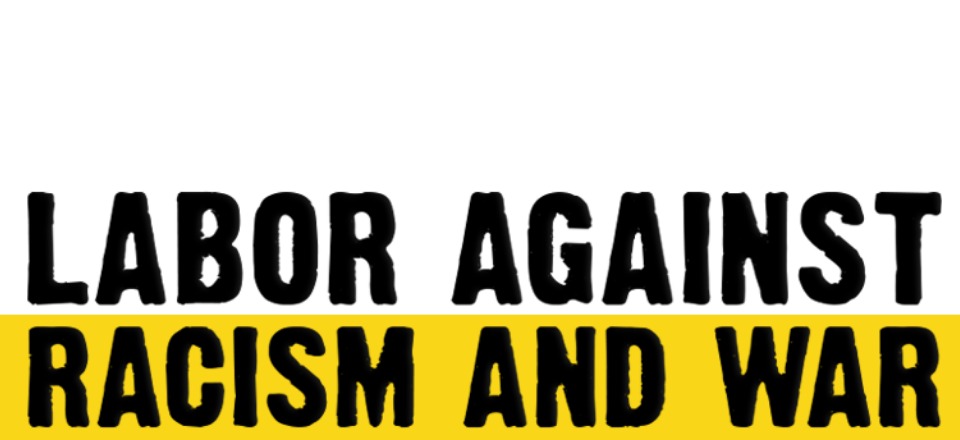 OAKLAND, Calif. (PAI)—It took a little while, but U.S. Labor Against War now opposes the Democratic Biden administration's belligerent moves towards combat with Russia over Ukraine.
Three active union leaders signed the anti-war statement to President Joe Biden: News Guild Local 32035 board member Elise Bryant, president of the Coalition of Labor Union Women; United Electrical Workers President Carl Rosen; and Anthony Sassa, general chair of the Brotherhood of Maintenance of Way Employees/Teamsters.
Bill Fletcher, the AFL-CIO's former Education Director and a consultant for several unions, also signed the statement/open letter to Biden, published Feb. 16.
"The American people don't want another war. The Ukrainian people don't want a war. The Russian people don't want war. Yet the provocative confrontational dynamic between the U.S./NATO and Russia has brought us once again to the brink of war. But it is not too late to stop it!" their statement declares.
It can be stopped if labor marshals its forces, along with those of other war foes, to stop Biden's "bellicose behavior," signers declared.
That bellicose behavior includes sending troops and nuclear missiles to nations that border Russia and pushing NATO expansion. Both should stop and troops—both U.S. and Russian—should be pulled back from borders, USLAW said. NATO expansion should end.
One reason for the march towards hostilities, USLAW declared, is "the insatiable appetite for war" of the nation's military-industrial complex. Despite ending the Afghanistan war, the U.S. military budget for the coming fiscal year will be "an astounding $768 billion."
USLAW, now named U.S. Labor Against War and Racism, wants to cut that sum and shift billions of its "squandered" dollars to Biden's Build Back Better agenda of repairing and improving the U.S. social safety net.
The BBB plan is currently stalled in the Senate, blocked by a GOP filibuster threat and the decision of renegade Democrats Kyrsten Sinema (Ariz.) and Joe Manchin (W. Va.) to side with Republicans and keep that blockade going.
"We call upon the U.S., other NATO countries, Ukraine, and Russia to de-escalate their confrontation, pull all military forces back from their borders, and engage in good faith negotiations to resolve their differences based on the concept of 'common security,' in which the strategic interests of all parties are addressed," USLAW added.
USLAW's stand is significant; it led the AFL-CIO's first-ever break with U.S. foreign policy, at the 2005 AFL-CIO Convention in Chicago. It put the federation on record against GOP President George W. Bush's war in Iraq.
Before 2005, the federation had been a down-the-line supporter of U.S. confrontation with what was then the Soviet bloc, and backed the Indochina War, too. That stand led the late Walter Reuther, the Auto Workers president, to secede his union from the fed. It rejoined later.
In the past, the AFL-CIO also aided covert operations against pro-worker governments whose policies differed from those the U.S. government espoused.
Other top names on the statement—all retired—include Communications Workers Vice President Brooks Sunkett; Nancy Wohlforth, longtime Secretary-Treasurer of the Office and Professional Employees and a Pride@Work board member; Wisconsin AFL-CIO President David Newby; noted organizer Gene Bruskin; retired Teamsters Organizing Director Robert Muehlenkamp; and retired presidents of four AFT locals and an AFSCME local.
The statement is topped with a colorful map of Ukraine and surrounding nations—and U.S./NATO  military bases—overstamped with a "Made In America" tag.
"The resources now plowed into war and preparation for war should be devoted to meeting the urgent needs of working-class people and addressing the global challenge of climate change. We and the world cannot afford another senseless, wasteful, and destructive military conflict," the statement, which has 250 signers and counting, declares.