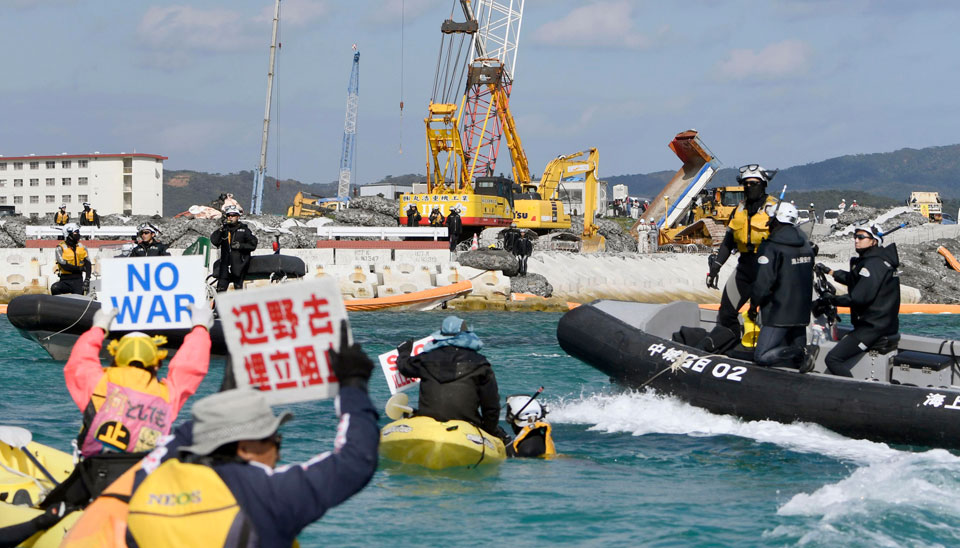 In the rivers and groundwater near U.S. military bases in Okinawa, highly-concentrated toxic compounds have been found, causing concerns about tap water pollution.
The Okinawa prefectural government, suspecting that the U.S. military facilities are the source of contamination, will shortly request that the government of Japan enter the U.S. bases to carry out on-the-spot investigations.
The compounds in question are organic fluorine compounds called PFOS and PFOA whose production, use, and trade are either restricted or prohibited in the Stockholm Convention on Persistent Organic Pollutants. Reportedly, maternal exposure may place unborn babies in danger of being born prematurely or to be born with a lipid metabolism disorder.
According to private surveys, concentrated PFHxS were also detected in the blood samples taken from residents living in the vicinity of the U.S. bases, in addition to PFOS and PFOA.
The Okinawa government claims that on-site inspections of the U.S. bases are required in order to accurately identify the source of pollutants.
Okinawan citizens, in the meantime, requested that the Okinawan government make public the results of its water quality survey and that a free water quality test be provided in regard to drinking water. Yamamoto Ai, a mother of two children, said, "We cannot directly ask the U.S. authorities to take action, so we hope that the Okinawan government will represent us and make a strong request for cooperation to the U.S. forces as well as to the central government."