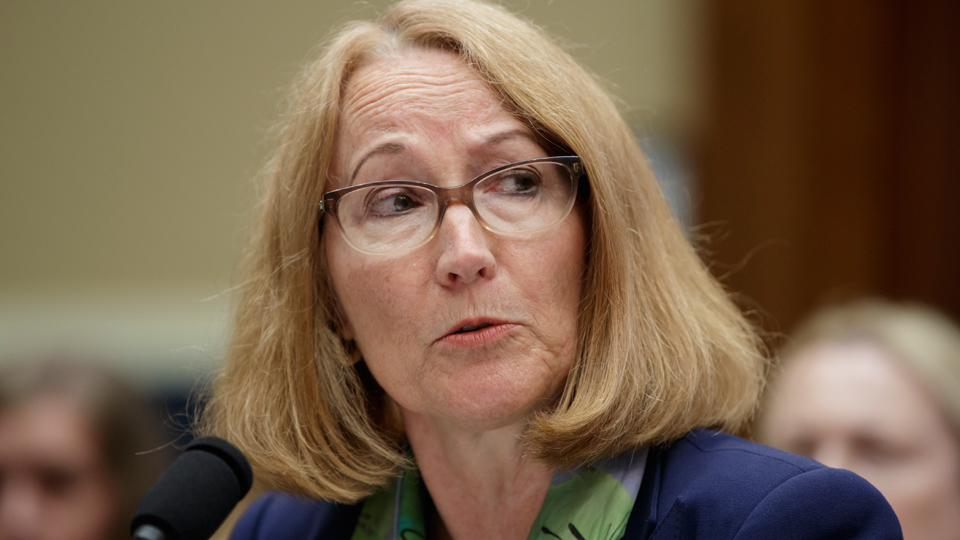 As convicted serial child rapist Larry Nassar—now prisoner #21504-040—rots in a Tucson, Arizona, federal penitentiary, the fallout from his sexual assault of more than 300 women and girls lingers.
The U.S. Olympic Committee filed a motion to dismiss Friday, July 20, in an effort to remove itself as a defendant in lawsuits filed by gold medalists McKayla Maroney, Jordyn Wieber, and Aly Raisman—three gymnasts who sued the federation and others for their role in the Nassar sexual abuse scandal.
In its motion, the USOC acknowledged the sexual abuse committed by Nassar was "one of the most heinous examples in this history of sports" and that they are "appropriately a subject of, and a participant in, discussions concerning moral and social responsibility for sexual abuse, including legitimate questions about what could have been done to recognize and stop Nassar's abuse."
But the USOC claims there are no legal grounds to sue because Nassar was never a direct employee for the federation, nor were his crimes "foreseeable" by the USOC.
The USOC's motion takes issue with the unclear relationship between the federation and USA Gymnastics, and all other governing bodies that run each individual Olympic sport, arguing the USOC has ultimate authority in certifying governing bodies, but has little to do with their day-to-day operations, hiring, or training methods.
It also argues the "USOC's lack of a direct relationship with Nassar meant that it had no basis to foresee his [Nassar's] wrongdoing—particularly when the highest officers at USA Gymnastics purportedly engaged in a 'calculated' and 'ongoing' concealment of Nassar's abuse."
When asked about the motion, USOC spokesman Patrick Sandusky said: "Our filing addresses an entirely different question, namely the legal responsibility for Nassar's crimes."
In the wake of the scandal, USOC hired United States Golf Association CEO Sarah Highland on July 12 to be its next CEO. Highland will assume the position by late August and will be taking over for acting USOC CEO Susanne Lyons.
"The USOC is at a critical time in its history and requires an energetic, creative, and inspiring leader who is capable of building on past success while making sure that the athletes we serve are protected, supported, and empowered in every possible way," said USOC Chairman Larry Probst when announcing the hire.
Michigan State University interim president John Engler and Lyons appeared before a Senate subcommittee hearing Monday to discuss the changes made within USOC since Nassar's abuse was uncovered.
The hearing, titled "Strengthening and Empowering U.S. Amateur Athletes: Moving Forward with Solutions," will also focus on the changes made by USA Gymnastics and Michigan State to protect athletes from abuse.
Earlier this month, Aly Raisman and the other 140 survivors of Nassar's abuse were honored with the Arthur Ashe Courage Award at the 2018 ESPYS awards.
"1997, 1998, 1999, 2000, 2004, 2011, 2013, 2014, 2015, 2016. These were the years we spoke up about Larry Nassar's abuse. All those years, we were told, 'You are wrong. You misunderstood. He's a doctor. It's OK. Don't worry. We've got it covered. Be careful. There are risks involved.' The intention? To silence us in favor of money, medals, and reputation," said Raisman on stage with fellow survivors.
"But we persisted, and finally, someone listened and believed us. This past January, Judge Rosemarie Aquilina showed a profound level of understanding by giving us each an opportunity to face our abuser, to speak our truth, and feel heard. Thank you, Judge, for honoring our voices. For too long, we were ignored, and you helped us rediscover the power we each possess. You may never meet the hundreds of children you saved, but know they exist."
Like free stuff? So do we. Here at People's World, we believe strongly in the mission of keeping the labor and democratic movements informed so they are prepared for the struggle. But we need your help. While our content is free for readers (something we are proud of) it takes money — a lot of it — to produce and cover the stories you see in our pages. Only you, our readers and supporters, can keep us going. Only you can make sure we keep the news that matters free of paywalls and advertisements. If you enjoy reading People's World and the stories we bring you, support our work by becoming a $5 monthly sustainer today.