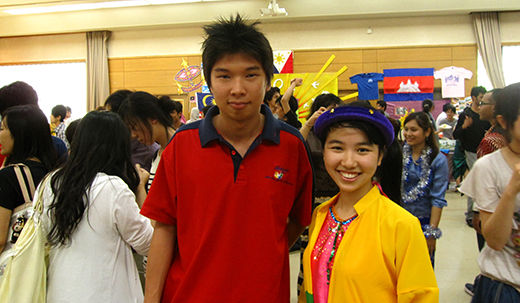 UNITED NATIONS- On August 12, the UN launched the International Year of the Youth, aimed at alleviating the grinding poverty, record joblessness and problems affecting millions of young people across the globe while various affiliated agencies noted that, in many ways, the situation for young people worldwide has never been so bad.
August 12 is International Youth Day, and this is the 25th since it was first declared in 1985. The year's theme is "Dialogue and Mutual Understanding."
"87 percent of people 15 to 24 live in developing countries," UN Secretary General Ban Ki-moon told the body's General Assembly. "The global economic crisis has had a disproportionate impact on young people. The have lost jobs, struggled to find even low wage employment and see access to education curtailed."
The situation, which Ban called a "moral imperative and developmental necessity," was highlighted by an International Labor Organization report. Out of 620 million "economically active" people between 15 and 24 years of age, says the ILO, 81 million, or 13 percent, were unemployed in 2009, up a whopping 7.8 million from 2007, when 11.9 percent were without work.
The report suggests that, even though economies are beginning to stabilize, youth unemployment will likely grow through 2010 before a slight decline in 2011 and warns of the "risk of a crisis legacy of a 'lost generation' comprised of young people who have dropped out of the labor market, having lost all hope of being able to work for a decent living."
Developed countries have seen the highest increase in youth unemployment ever recorded, and in most regions women continue to be the hardest hit. In a reversal, however, in developed countries and the European Union, men became unemployed far faster than women.
Thoraya Ahmed Obaid, leader of the United Nations Population Fund (UNFPA), summed up the dire straights in which young people find themselves: "More than half of young people survive on less than $2 a day, living in poverty. Some 100 million adolescents don't attend school. Every year, 16 million adolescent girls become mothers. And 40 per cent of all new HIV infections occur among young people aged 15-24. In all regions of the world, youth unemployment is high, and many fall victims to exploitation and violence."
Ban said that the UN and youth partners would focus on dialogue across generations, cultures and regions.
While current trends are bad, UN officials are optimistic that this year's focus on youth can yield results-but only so long as UN member states work for them. Ban called for nations to increase funding for youth issues both within their own borders and for UN programs that affect more than one billion young people.
Photo: http://www.flickr.com/photos/clf/4716775143/sizes/o/