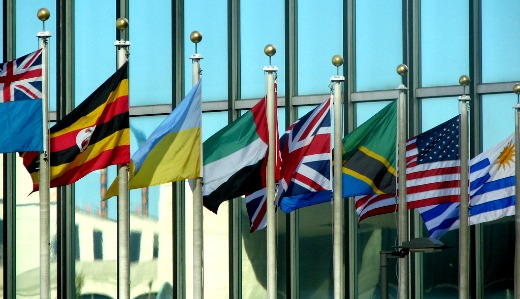 For the 19th consecutive year, the United Nations General Assembly has approved a Cuban resolution demanding that the United States "repeal and invalidate" its "economic, commercial, and financial blockade" against Cuba. The blockade is the longest in human history, Cubans say.
The UN vote on Oct. 26 was 187 nations in favor of ending the blockade (similar to last year) and two opposing: Israel and the United States. The Marshall Islands, Micronesia, and Palau abstained, the latter having last year voted against the resolution.
In his address to the Assembly introducing the resolution, Cuban Foreign Minister Bruno Rodríguez denounced U.S. policy as a genocidal violation of human rights, condemned under international law. Rodriquez said the U.S. government had failed even to acknowledge Cuban proposals for dialogue.
Cuban spokespersons say U.S. restrictions on Cuban purchases in the United States, restrictions on Cuban imports, denial of Cuba's access to international credit, manipulation of international banking regulations, exclusion of third-nation ships from U.S. ports, and the U.S. travel ban have over 48 years of blockade caused economic losses totaling $751 billion.
According to Prensa Latina news, the overwhelming UN vote "reaffirms principles of sovereign equality among nations, non-intervention and non-interference in other nations' internal affairs, and freedom of international commerce and navigation." The vote served once more to reject the U.S. 1996 Helms Burton law that critics say works to undermine the sovereignty of other nations.
Prior to the vote, at least 15 delegates "virtually pleaded with Washington to change its policy toward Cuba," analyst Jane Franklin reported.
The resolution directs the UN secretary general to prepare a report on U.S. compliance for presentation during the 66th General Assembly session next year, when the matter will be reconsidered.
Foreign Minister Rodriguez pointed out that declarations from multiple international forums and summits have called for the blockade's end, a stand most U.S. citizens agree with. Despite President Barack Obama once having proclaimed "a new beginning with Cuba," last September he renewed the blockade as serving U.S. "national interests." Blockade effects on health care and food availability impinge upon the daily lives of Cubans, Rodriguez said. At issue is Cuban "sovereignty and independence [that] "many generations of Cubans have dedicated the better part of their lives to defending," he said.
The Cuban foreign minister said U.S. policies are "guided still by the logic of Assistant Secretary of State Lester Mallory's memo in 1960 which said: 'The only way to make [Castro] lose internal support is to provoke disillusionment and discouragement by means of economic distress and hardship.'" At that time, Mallory called for "weakening economic life … with the object of provoking hunger, desperation, and overthrow of the government."
That was half a century ago. As indicated by the latest UN vote, the world thinks it's time for a change.
Photo: USAID IMAGES