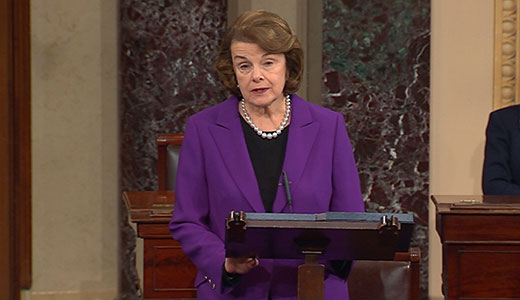 GENEVA – (AP) All senior U.S. officials and CIA agents who authorized or carried out torture like waterboarding as part of former President George W. Bush's national security policy must be prosecuted, top U.N. officials said Wednesday.
It's not clear, however, how human rights officials think these prosecutions will take place, since the Justice Department has declined to prosecute and the U.S. is not a member of the International Criminal Court.
Zeid Raad al-Hussein, the U.N. high commissioner for human rights, said it's "crystal clear" under international law that the United States, which ratified the U.N. Convention Against Torture in 1994, now has an obligation to ensure accountability.
"In all countries, if someone commits murder, they are prosecuted and jailed. If they commit rape or armed robbery, they are prosecuted and jailed. If they order, enable, or commit torture – recognized as a serious international crime – they cannot simply be granted impunity because of political expediency," he said.
U.N. Secretary-General Ban Ki-moon hopes the U.S. Senate Intelligence Committee report on the CIA's harsh interrogation techniques at secret overseas facilities is the "start of a process" toward prosecutions, because the "prohibition against torture is absolute," Ban's spokesman said.
Ben Emmerson, the U.N.'s special rapporteur on counterterrorism and human rights, said the report released Tuesday shows "there was a clear policy orchestrated at a high level within the Bush administration, which allowed [it] to commit systematic crimes and gross violations of international human rights law."
He said international law prohibits granting immunity to public officials who allow the use of torture, and this applies not just to the actual perpetrators but also to those who plan and authorize torture.
"The fact that the policies revealed in this report were authorized at a high level within the U.S. government provides no excuse whatsoever. Indeed, it reinforces the need for criminal accountability," Emmerson said.
Human Rights Watch executive director Kenneth Roth echoed those comments, saying "unless this important truth-telling process leads to the prosecution of officials, torture will remain a 'policy option' for future presidents."
The report said that in addition to waterboarding, the U.S. tactics included slamming detainees against walls, confining them to small boxes, keeping them isolated for prolonged periods and threatening them with death.
However, a Justice Department official said Wednesday the department did not intend to revisit its decision to not prosecute anyone for the interrogation methods. The official said the department had reviewed the committee's report and did not find any new information that would cause the investigation to be reopened.
"Our inquiry was limited to a determination of whether prosecutable offenses were committed," the official said on condition of anonymity because they were not authorized to discuss an investigation. "Importantly, our investigation was not intended to answer the broader questions regarding the propriety of the examined conduct."
Photo: Sen. Diane Feinstein, D-Calif., discussing the findings in the torture report. | AP