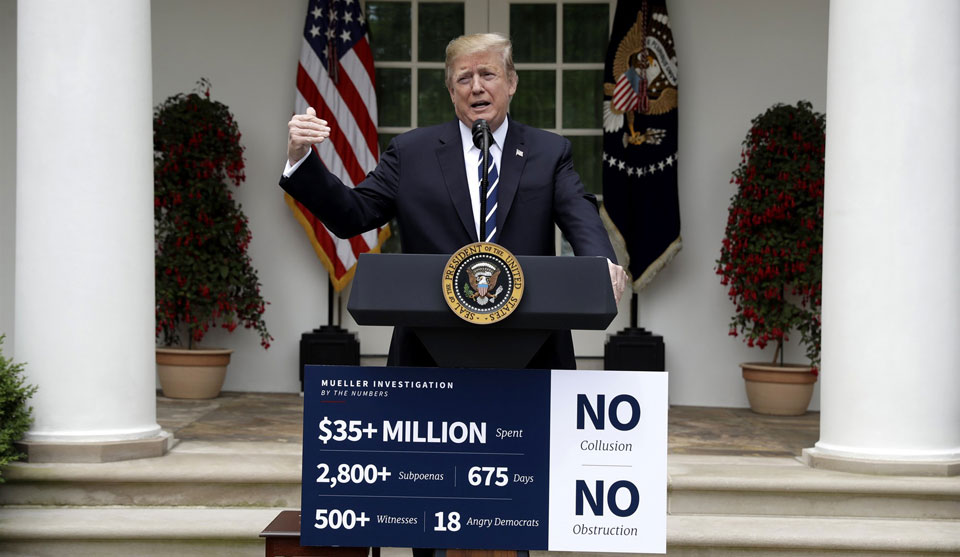 WASHINGTON —Nine top union leaders, including Steelworkers President Leo Gerard, Teachers President Randi Weingarten, and Communications Workers President Chris Shelton, unveiled a comprehensive and detailed "Green Energy" plan as Congress opened hearings on the issue on May 22. The labor-environmental BlueGreen Alliance also supports it.
Their plan came as the House Energy and Commerce Committee focused on the Lift America Act, crafted by influential and progressive pro-worker Rep. Debbie Dingell, D-Mich. All the panel Democrats, led by its chair, Rep. Frank Pallone, D-N.J., back it.
Dingell's plan is designed to appeal to party progressives through a strong stress on building "green" infrastructure while transitioning away from the fossil fuel economy.
It would "rebuild America through investments in combating climate change, expanding broadband access and protecting public health and the environment," Dingell said in unveiling her proposal the week before.
"We can't compete in a global economy and succeed at home if we don't have the infrastructure to move goods and bring us into the future," Dingell explained. "If we want to get to a carbon-less society, we have to combat the climate crisis head on by moving toward a clean energy future."
The union leaders and the BlueGreen Alliance went beyond that. They also stressed a massive infrastructure improvements plan would create tens of thousands of new jobs, especially in the construction industry. Alliance Legislative Director Jessica Eckdish spoke for them at the hearing.
Dingell's measure would authorize – but not actually dole out – more than "$33 billion for clean energy, including $4 billion to upgrade the U.S. electric grid to accommodate more renewable energy and make it more resilient."
That also includes $4 billion to expand renewable energy use – with $2.25 billion reserved for installing solar panels in low-income communities. Her plan authorizes $23 billion for retrofitting and weatherizing schools and homes to lower their carbon emissions and "to expand deployment of clean energy fuels," a Dingell fact sheet says.
The other big-ticket item in Dingell's measure is authorizing "more than $21 billion to protect Americans' drinking water, including $2.5 billion to establish a new grant program allowing communities to filter the toxic chemicals out of their water supplies."
Drinking water safety is big for Dingell. Her district is close to Flint, where lead in the drinking water – due to elderly pipes and lack of chemicals to filter it out – led to widespread contamination, illnesses and massive harm to kids, especially low-income kids.
Another $4 billion would go to a new "smart communities" program and to develop charging stations for electric-powered vehicles.
The unionists-Alliance plan includes the Dingell bill's priorities and adds others, such as repairing methane leaks from natural gas lines, further addressing nationwide lead-in-drinking-water problems and expanding mass transit.
It also demands "inclusion of strong labor and procurement standards, a focus on resiliency and pollution reduction, and hiring and procurement policies aimed at benefiting communities and local workers — especially for people of color and low-income communities."
"I am fomenting revolution – industrial revolution – specifically a 21st century burgeoning of green manufacturing," Alliance co-founder Gerard previously said of the group's goals. He led union signers of the Alliance plan.
"Alliance research found that investing an estimated $2.2 trillion in key sectors of America's infrastructure has the potential to support or create an additional 14.5 million job-years across the U.S. economy…and reduce greenhouse gas pollution and boost climate resilience, versus a business-as-usual approach," the union-greens coalition said.
The hearing came the same day Democratic congressional leaders briefly met with GOP President Donald Trump at the White House to discuss how to pay for $4 trillion in infrastructure improvements the U.S. needs.
After Pelosi, before a prior Democratic caucus session on Trump's obstruction of justice, said he engages in cover-ups, Trump retorted "I don't do cover-ups" and engaged in a preplanned walkout. His lectern sign read "no collusion, no obstruction."
The needs range from retrofitting schools to become "green," to replacing broken-down highways, collapsing bridges and 100-year-old water mains, to upgrading the U.S. power grid to installing broadband nationwide to upgrading aging subways and airports.
The union leaders and the Democrats contend the federal government must provide most of the money, but Trump previously said he wants to dump the responsibility, including responsibility for raising the cash, on states, cities and so-called private-public partnerships.
Without Trump's backing and political "cover" for Republicans who fear his legions and their hatred of both Democrats and raising the federal gas tax, nothing will get done. The tax hasn't risen in 26 years, but hiking it by a quarter a gallon still wouldn't garner enough money.
"A smart infrastructure plan like the Lift America Act will create good-paying jobs, make a down payment on electric vehicle charging network, expand our nation's broadband network, and makes important improvements to drinking water infrastructure," Dingell added.
Other signers of the BlueGreen proposal were Teachers President Weingarten, CWA President Shelton, Machinists President Bob Martinez, Sheet Metal Workers/Smart President Joseph Sellers, Bricklayers President Jim Boland, Utility Workers President Mike Langford and United Association of Plumbers and Pipefitters President Mark McManus.