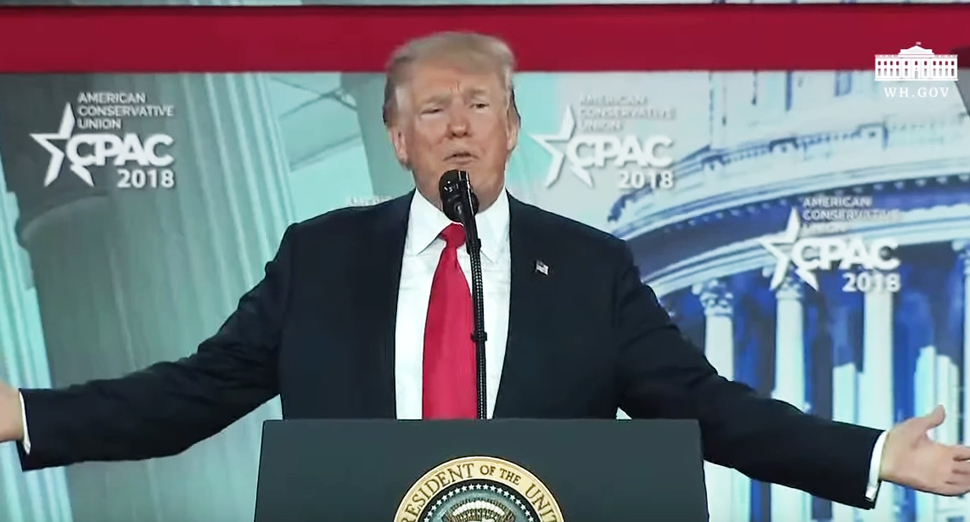 WASHINGTON —Teachers union leaders roundly rejected GOP President Donald Trump's call to arm one-fifth of U.S. teachers as a deterrent to more massacres in the schools.
Trump suggested arming the teachers as he sought responses during an emotional session with several parents of dead students and several surviving students of the Valentine's Day massacre at Marjory Stoneman Douglas High School in Florida.
Surviving parents from two other school massacres, at Columbine in Colorado in 1999 and at Sandy Hook Elementary School in Newtown, Conn., joined them at the Feb. 21 session.
Nikolas Cruz, 19, mowed down 14 students, two teachers and Douglas's athletic director with rapid fire from an AR-15 assault weapon, setting off nationwide outrage and grief, and a crusade led by Douglas students to ban such firearms and enact other gun controls.
Trump, a gun control foe, reacted by advocating arming teachers. Both Randi Weingarten of the American Federation of Teachers – whose Broward County, Fla., local included both slain Douglas teachers – and Lily Eskelsen-Garcia of the National Education Association said that proposal flunks.
So did the students and parents in the meeting. They want to ban the guns, or prevent people who should not buy them, such as Cruz, from doing so.
"I am sickened by those doing the bidding of the gun lobby, and those like President Trump and [his Education Secretary] Betsy DeVos who want an arms race and to turn schools into militarized fortresses by arming teachers," said Weingarten, a civics teacher from New York City. Neither union leader was invited to the White House meeting.
"Anyone who wants guns in schools has no understanding of what goes on inside them — or worse, doesn't care," she added. AFT's executive council approved a resolution condemning the idea.
"It's time for politicians to value children over the gun lobby. AFT members will not rest until we prevent military-style weapons from getting into the hands of people who want to massacre children and educators."
"I spoke to 60,000 educators last night in a telephone town hall. The response was universal, even from educators who are gun owners: Teachers don't want to be armed, we want to teach," she said.
Anna Fusco, the Broward Teachers Union president, said teachers are not trained to "make split-second life-or-death choices" – including possibly "harming innocent children with friendly fire." And Douglas High School teacher Melissa Falkowski told CNN "I don't know how a teacher, even a highly trained one, will go up against someone with an AR-15."
Eskelsen-Garcia, an elementary school teacher from Salt Lake City in deeply Republican Utah, agreed.
"Our students need more books, art and music programs, nurses and school counselors. They do not need more guns in their classrooms," she said in a statement. "Parents and educators overwhelmingly reject the idea of arming school staff."
"We need solutions that will keep guns out of the hands of those who want to use them to massacre innocent children and educators. Arming teachers does nothing to prevent that," Eskelsen-Garcia added.
School Administrators Vice President Ernest Logan called the massacre "simply unacceptable, and words, thoughts and prayers are not enough anymore. We have witnessed tragedy after tragedy, from Columbine, to Sandy Hook, to now Parkland."
"That is why AFSA is joining together with students, teachers, parents and communities on April 20," the Columbine anniversary, "for a National Day of Action Against Gun Violence in Schools," he said, urging others to do so, too.
Before that, NEA and AFT back a nationwide 17-minute "March for Our Lives" walkout of students, parents and teachers at 10 am local time on March 14. The Douglas students are organizing a nationwide march on Washington on March 24.
On Feb. 21, some 100 Douglas students and thousands of supporters descended on the Florida capital, Tallahassee, to lobby state lawmakers for an AR-15 and assault weapons ban. The GOP-run state House defeated it.
Trump repeated his "arm the teachers" words the next day. "We have to harden our schools, not soften them. A gun-free zone to a killer or somebody who wants to be a killer, that's like going in for the ice cream. That's like, 'Here I am, take me,'" he said.
Meanwhile, at the big Conservative Political Action Conference of right-wingers just outside D.C., the extremist head of the gun lobby, National Rifle Association Executive Director Wayne LaPierre, used the same language and demanded arming teachers. "One good guy with a gun will stop one bad guy with a gun," he declared.
LaPierre's speech was originally on the public agenda of the conference, but it was removed because the right-wingers didn't want to draw protesters, too.