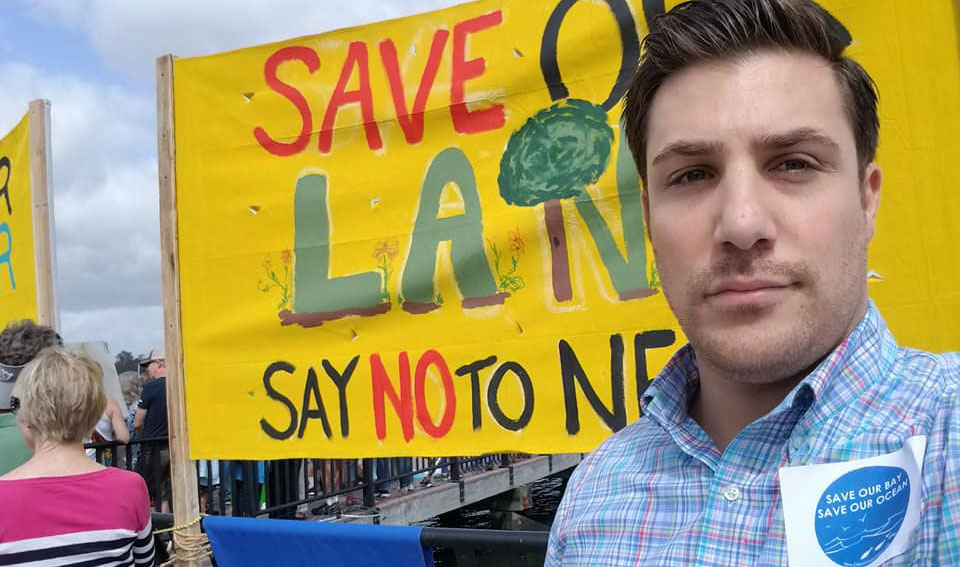 (PAI)—Rep. Frank Pallone, a powerful Democratic U.S. representative from New Jersey, sees sidetracking Medicare For All as one of his main tasks in this Congress. Union member Russ Cirincione is going to challenge him on it.
Which is why Cirincione, a government housing attorney and member of AFSCME Local 1359, is running against 15-term incumbent Pallone in the 2020 Democratic primary.
It won't be easy. Cirincione is only now starting to reach out to natural allies in the cause. He's already answered the candidate questionnaire from the leading union campaigner for Medicare For All, National Nurses United, and he's reaching out to other unions and progressive groups as well.
His pitch: He's a lot more progressive than Pallone, and rated as such by outside groups. And that he would represent New Jersey's 6th Congressional District, which is anchored in Monmouth and Middlesex Counties, better than the incumbent does.
Meanwhile, with the Democratic takeover this year of the U.S. House, Pallone ascended to the chair of the powerful House Energy and Commerce Committee. That panel, among other duties, was prime crafter of the House version of the Affordable Care Act a decade ago.
Among its other ACA decisions, Energy and Commerce, whose members—including Pallone—get big donations from medical and pharmaceutical interests, turned aside a try by the Education and Labor Committee to include a "public option" in the ACA. The public option was viewed as a weaker version of Medicare For All, leaving the decision up to each state.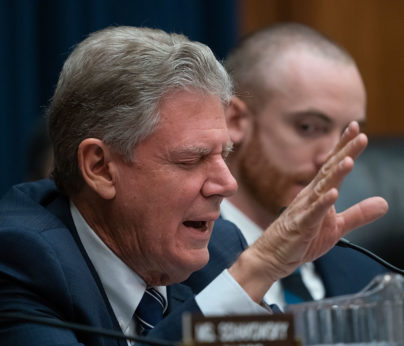 Pallone and other Energy and Commerce Committee members opposed the public option. Democratic President Barack Obama was tepid about it and then dumped it. And it lost.
Now, with Pallone chairing the panel, House Speaker Nancy Pelosi, D-Calif., assigned him a sub rosa and unusual task: Ensure the most progressive ideas from Democratic Caucus members get hearings—and nothing else.
Passing such ideas would ruffle big givers, so Energy is where Medicare For All and the Green New Deal, among others, may go to die.
Not if Cirincione can help it, he said in an exclusive interview with Press Associates Union News Service.
"I'm picking up tons of volunteers who, like me, believe in Medicare For All as proposed by Bernie," he said, referring to the measure's lead congressional advocate, Sen. Bernie Sanders, Ind.-Vt. Sanders and Sen. Elizabeth Warren, D-Mass., have made that radical overhaul of the nation's enormously expensive and often ineffective health care non-system—now run by the drug companies and the health insurers—a key plank of their presidential campaigns.
And Medicare For All would save his New Jersey constituents even more than it would save other people nationwide, Cirincione insists. "We pay an average of $17,500 per year for health insurance. The average under Medicare For All would be $5,000 per year and everybody would be covered." Medicare For All would save Garden State employers thousands of dollars in insurance premiums monthly, he adds.
Medicare For All is Cirincione's top issue, but not his only one. The others include the Green New Deal—"I want the U.S. to be carbon-neutral by 2030," he says—a federal jobs guarantee, higher corporate taxes, "getting money out of politics" and "lowering New Jersey's property taxes by federally funding our schools."
Pelosi and Pallone are no fans of the Green New Deal either. She shunted it to a special committee with little to no legislative power.
Property taxes are a big deal in New Jersey. They fund its local schools, as they do in districts nationwide. The average taxpayer in the 6th District pays $9,000 yearly in property taxes, he explains, and half goes to funding local schools. The federal government chips in little.
Cirincione would have the feds take over the funding, instead, to boost payments across school districts while cutting taxpayers a break.
Property taxes are a sore point for another reason. The Trump-GOP tax cut for the rich and corporations was written to slam taxpayers in "blue states," led by New York, New Jersey, Maryland, California, D.C., and Illinois. The only red state on the hit list was Texas.
The hit came via a $10,000 absolute limit on what individual taxpayers could deduct, if they itemize deductions, for the combination of mortgage interest and state and local tax payments.
That meant taxpayers in states with high-value houses and high property taxes got socked. "I know thousands of taxpayers" in the 6th District "who pay more than $10,000 a year in property taxes alone," Cirincione says. "And that's not counting mortgage interest."
The Trump-GOP tax law, which Cirincione would repeal, means New Jerseyans "are paying taxes on their taxes. They're screwed by the GOP tax scam."
Cirincione says he has several trends working for him. One is that New Jersey is increasingly "blue" with an active labor movement—which, however, has a record of supporting incumbents—and a rising progressive movement. The district itself is rated as one of the more progressive in the U.S. by various studies.
Past returns bear that out. Pallone, who has the voting record of a traditional liberal, but also of one who receives corporate campaign contributions, has easily turned aside prior Democratic primary challengers, all of whom were underfunded. His general elections, partially funded by massive giving from the state's large pharmaceutical industry, were cakewalks.
Cirincione will fight that cascade of cash with small donors and with shoe leather. "I'm going to be 100% funded by people in the district," he vows.
The New Jersey primary is June 2.