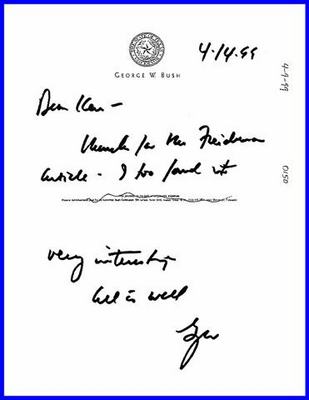 Even a brief look at the make-up of the 107th Congress helps explain why workers are catching hell these days. Yes, it is true that there are "friends of labor" who have 100 percent AFL-CIO voting records, but they find themselves out-gunned in a Congress whose 535 members include 150 millionaire lawyers, bankers and other business people.
This year seven more trade unionists are seeking election to Congress – six in the House of Representatives and one in the U.S. Senate. If they succeed, they will join two other trade unionists – Mike Honda and Adam Schiff, both members of the American Federation of Teachers. And even if they don't, the very fact that they are in the race has changed the way other candidates have to respond to the issues.
The campaign to elect union members to Congress is part of the battle to defeat the right wing in this year's elections. It is also a referendum of the Bush Administration's policies.
Chellie Pingree is a former member of the Maine Senate and member of UAW Local 1961, who is the Democratic challenger to Susan Collins, the state's first-term U.S. Senator.
Although she was active in the fight on education and environmental issues, Pingree's crowning achievement was passage of Maine's prescription drug law that stands as a model for policy makers across the country.
Pingree says she will pursue the same policies if Maine voters send her to Washington on Nov. 5. "We've seen the corporate special interests win out over the interests of hard-working families for too long," she says.
Ed O'Brien, the Democratic candidate in Pennsylvania's 15th Congressional District, has served as a leader in the Steelworkers Union since 1969. He is presently assistant director of the union's Pennsylvania district and a vice-president of the Pennsylvania AFL-CIO. This is his second attempt to capture the seat, having amassed 47.3 percent of the vote in 2000.
Opposition to Social Security privatization is high on O'Brien's agenda. And for good reason: O'Brien's father was killed during World War II and he and his mother received Social Security survivors' benefits. "Many people do not realize that Social Security is more than a pension system for seniors," he told the World.
O'Brien, like Pingree and others interviewed for this article, is a "Three E's Candidate," whose concerns can be summarized as the economy, the environment and education.
Linda Sanchez, the sixth of seven children born into a family of Mexican immigrants, won the Democratic nomination in California's 39th CD by beating five other candidates in the primary election. The district, which covers part of Los Angeles County, is one of the two new districts in California that resulted from reapportionment following the 2000 census. Sanchez is no stranger to congressional elections, having headed the campaign that elected her sister, Loretta, to Congress in 2000. She is the former executive officer of the Orange County Central Labor Council and is presently a member of the International Brotherhood of Electrical Workers.
"My interest in politics was nurtured by my experiences as a member of an immigrant family where my parents had to struggle every day to provide the necessities of life," Sanchez said, adding, "the months since 9/11 have not been an easy time for immigrants."
Sanchez told the World there were a lot of reasons why she decided to run, among them the need to spur economic development in the district. "We're almost like a rust belt because of the closure of aerospace and auto production facilities. And like everywhere else, health care and education issues were of major concern to my constituents, 60 percent of whom are Latino and 8 percent African American."
The race in the 21st CD in Texas pits American Federation of Teachers member John Courage against Lamar Smith, one of the right-wing pillars in the House of Representatives – small wonder that Courage's website is titled "Texans with Courage." Courage is also a member of the National Education Association.
As a teacher – "just an ordinary teacher," Courage told the World – education issues are near the top of his to-do list. And, like all the trade unionists running for election this year, he supports strong measures dealing with corporate accountability, a prescription drug benefit under Medicare and health care reform that makes affordable health care available to all. He opposes privatization of Social Security and supports a woman's right to choose.
Courage is also concerned about what he calls "the woes rural Texans now face." He says the problem is simple enough to understand: "The quality and sustainability of rural life is in an alarming decline. We can no longer ignore rural America and stand idle while 50 million Americans abandon their farms, ranches, and small towns to move to urban areas."
Courage said his 11 years as a special education teacher in San Antonio's schools persuaded him to run for the House of Representatives. "It's important that the House of Representatives be representative of the majority of the American people – in the first place working people."
Dario Herrera, a member of the Service Employees Union, is the Democratic candidate in Nevada's newly-created 3rd Congressional district. Like other candidates interviewed for this story, Herrera's "Nevada Families First" agenda calls for access to affordable health care, a prescription drug benefit through Medicare and legislation to make it easier to bring generic drugs to market. He supports a woman's right to choose.
Closer to home, the Nevada Families First agenda calls for a continued fight against the Yucca Mountain Project and working with other members of Congress to explain the dangers of the site and of the transporting of nuclear waste.
Elle Kurpiewski, a United Airlines flight attendant for 33 years and a leader of the Association of Flight Attendants, won a primary race last June to become the Democratic challenger to GOP incumbent Mary Bono in California's 45th CD.
Kurpiewski said she decided to run after the attacks of 9/11, when Congress gave the airlines a $15-billion federal bailout with nothing for aviation workers who were losing their jobs.
"My message is simple," Kurpiewski said, "I will work hard to secure the rights of women, men and children for today and tomorrow and tomorrow! My concerns are going to be security – not just aviation security, but security of jobs, security of the environment, security of health care and of our seniors. They're all being attacked in a variety of ways," she said, adding that she was also concerned about attacks on civil liberties.
Maine, like California, has two trade unionists running for Congress. Michael Michaud, the Democratic candidate for Congress from the state's 2nd CD, works at the same Great Northern Paper Company mill where his father and grandfather worked. He is a member of Local 1-037 of the Paper, Allied-Industrial, Chemical Employees Union.
His program centers on bread-and-butter issues facing working families: increasing the minimum wage, equal pay for equal work and a "real drug benefit" under Medicare.
Michaud is against privatization of Social Security or any trade agreement that does not contain tough environmental and labor standards.
When asked his qualifications to rub elbows with millionaires in the halls of Congress, Michaud said, "I'm a worker. I know the problems [workers] face and the dreams they have. I've been unemployed. I've been on strike. I've seen my friends and co-workers injured in on-the-job accidents. I think I'm qualified."
The AFL-CIO has been encouraging trade unionists to run for elected office for one very simple reason: Who else can better represent working families in the legislative halls than men and women who have been representing workers in collective bargaining talks, contract enforcement or as lobbyists.
The campaign has scored some notable successes. As the year began, nearly 2,500 union members had been elected to public office at the state and local level. Now, the 2002 election gives the labor movement – and all working families – the opportunity to raise the ante by electing workers to national office. That effort, in turn, will help lay the basis for achieving the goal of electing 5,000 unionists to public office by the end of the 2004 election cycle.
Pingree said it as well as any when she said. "These are critical times for our country and the issues that affect working people's lives are more important than ever. From guaranteeing a prescription drug benefit under Medicare and preserving Social Security, to making sure that all young people receive a good education, to insisting that we protect the rights of working people – we are facing some tough but important challenges. These battles are never easy but with hard work and courage, we can win!"
The author can be reached at fgab708@aol.com
*************************************************************
No more business as usual
By Fred Gaboury
There is more to electoral politics than winning elections. Or, put another way, elections are not just a matter of who gets the most votes. Rather, they are about establishing a mandate – of mounting a powerful campaign that will win the voters' program of action and elect candidates who support that program.
A case in point is the broad "No business as usual" campaign of the AFL-CIO, with its focus on linking corporate accountability to workers' issues like job security. That campaign, with its town hall meetings in 20 cities since spring, peaked the last week in July.
In the course of three days the AFL-CIO led protests in New Britain, Conn., against Stanley Works' announced decision to reincorporate in Bermuda to avoid taxes, and staged a Wall Street demonstration demanding "No more business as usual." A third demonstration, in Boston, demanded that Fidelity, a major investment firm, publicly announce its votes in stockholder meetings on matters of pay to executives and corporate governance.
As part of its campaign the AFL-CIO has championed the cause of fired Enron workers, many of whom lost their pensions when top officials of the company juggled the books, resulting in staggering losses in employee 401(k) pension plans. Later WorldCom employees who had suffered the same fate joined the campaign.
The federation's response to the collapse of Enron and WorldCom has helped bring public attention to the ailing economy. Unions and union-sponsored pension funds have been spearheading the demands for corporate accountability. Many polls show that these demands may be "a" – if not "the" – defining issue in many congressional races this fall.
And the campaign has scored some victories, most notably winning a $34 million award in federal bankruptcy court for 5,000 Enron workers. The federation also scored victories in its campaign to prevent other corporations from seating former Enron directors on their boards, and forcing Stanley to rescind its decision to reincorporate in Bermuda. The AFL-CIO and affiliated unions worked closely with the Senate in drafting the Sarbanes corporate reform bill.
Even before the collapse of Enron, unions affiliated to the AFL-CIO stepped up their initiatives at stockholder meetings, which have provoked a minor revolt on Wall Street around such issues as management accountability, auditor independence at major Wall Street firms and the composition of committees dealing with election of corporate officers and setting executive pay. Unions were the first to challenge the Enron board of directors and have been among the most aggressive in insisting that Harvey Pitt, chairman of the Securities and Exchange Commission, deal firmly with those charged with corporate crimes.
Small wonder that these activities – and there were many more – gained the attention of Business Week. An article in its July 15 issue said the labor movement "may be doing more than any to push for corporate governance reform."
But with all of this there is still much to be done in order to rein in Wall Street. Reprehensible as their behavior has been, much of what the Ken Lays and Bernard Ebbers of this world did was legal and was done in a situation where the guiding morality was not the legality of things but, instead, what an enterprising corporate executive could get away with. Changing that morality is part of what the 2002 elections are all about. The AFL-CIO's "No more business as usual" campaign should be seen as part of the effort to win a people's agenda in the November elections.
***********************************************************************
Contact the campaigns at the following addresses:
Chellie Pingree for U.S. Senate
P.O. Box 7878
Portland ME 04112
www.pingreeforsenate.com
John Courage for Congress
8123 A Broadway
San Antonio TX 78209
www.texanswithcourage.com
Dario Herrera for Congress
1920 E. Serene St. #520-3
Las Vegas NV 89123
www.darioherreraforcongress.com
Friends of Elle K
P.O. Box 1466
Cathedral City CA 92235
www.friendsofellek.com
Michael Michaud for Congress
213 Lisbon Street
Lewiston ME 04240
www.michaelmichaudforcongress.com
Committee to Elect Ed O'Brien
P.O. Box 447
Bethlehem PA 18018
www.obrienforcongress.com
Linda Sanchez for Congress
13416 Telegraph Road
Whittier CA 90605
www.lindasanchez2002.com