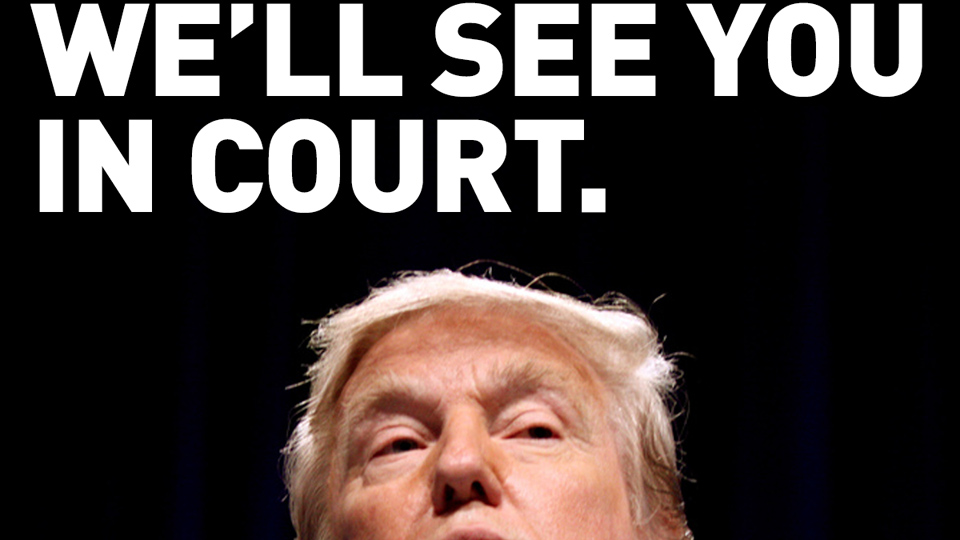 The imminence of a Donald Trump presidency has drawn an array of reactions from labor and allied institutions across the country.
AFL-CIO President Richard Trumka released a statement today which described the election as "an indictment of politics as usual."
"The President-elect made promises in this campaign," wrote Trumka, "—on trade, on restoring manufacturing, on reviving our communities. We will work to make many of those promises a reality. If he is willing to work with us, consistent with our values, we are ready to work with him."
Trumka went on to say, however, that the labor movement is committed to defending American democracy and preserving its institutions.
"America's labor movement will protect our democracy and safeguard the most vulnerable among us."
The American Federation of Government Employees and Communications Workers of America expressed a similar sentiment in their own releases.
"It will take some time to get used to the fact that Donald Trump has been elected president of the United States," read the statement from CWA.
"CWA and the labor movement are more determined than ever to protect working families, jobs and communities, and we're ready to hold President-Elect Trump to his promises to advance the middle class."
Pride at Work, the LGBTQ constituency group of the AFL-CIO, responded to the news in an email by citing some of the positive developments that came out of election night like the electoral rebuke of Gov. Pat McCrory of North Carolina, due in large part to his support for the anti-LGBTQ law known as HB-2.
"When our movement gets knocked down, we get back up, dust off, and push forward. We don't sulk. We organize, organize, organize," the statement reads.
The NAACP released a statement that bluntly denounced the Trump campaign's use of racial politics and called on him to change his rhetoric.
"During this critical period of transition, we are now calling upon the next president to speak and act with the moral clarity necessary to silence the dog-whistle racial politics that have characterized recent months and have left many of our fellow citizens snarling at one another in anger and even whimpering in fear."
The American Humanist Association wrote in an email, "it's a sad day for humanism," adding, "Worse than just thwarting the pace of progress, the next president is a true 'regressive'."
The American Civil Liberties Union's response came via Facebook, and was straight to the point: a picture of Donald Trump before a black background with text that reads just simply "We'll see you in court."
Meme via ACLU