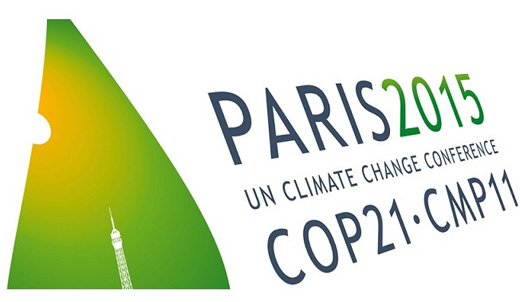 Unions and allies are staging a sit-in at COP 21 following the release of the Draft Paris Outcome.
Trade unions and social movement allies have been pushing hard to have their concerns reflected in the operational articles of the agreement, but at this time these concerns are part of a preamble that "takes into account," "recognizes" or "notes" these fundamental concerns.
The ITUC delegation's main goal at COP 21 is to have "the imperatives of a just transition of the workforce and the creation of decent work and quality jobs in accordance with nationally defined development priorities" situated in Article 2, paragraph 2, and thus a central part of agreement.
The ITUC is concerned that the new draft leaves all the key issues unresolved; it lacks an ambitious long term goal, a solid review mechanism, and solid financial commitments to and beyond 2020.
The protest urged ministers to go back to the negotiating table.
Watch video footage of the sit-in HERE.
Photo: MediaMatters/COP 21