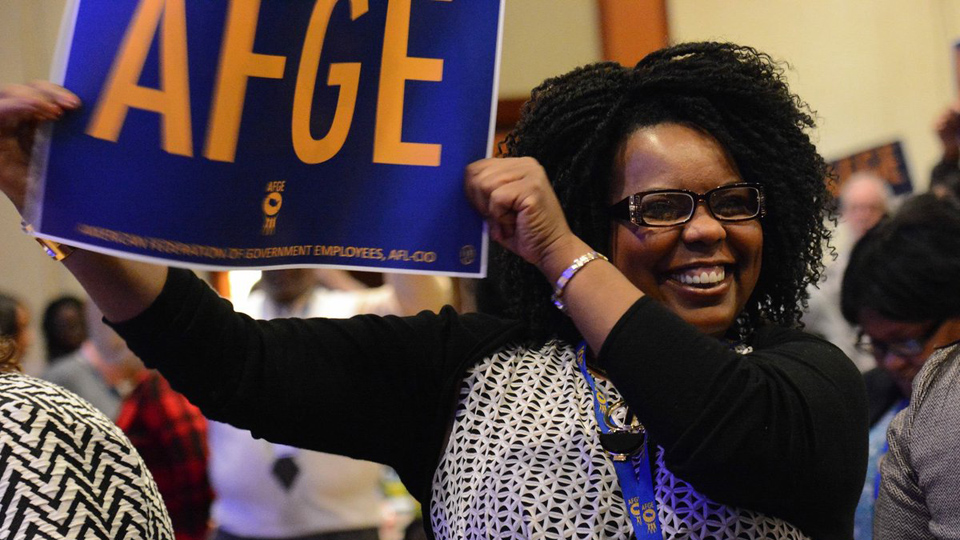 WASHINGTON (PAI)—The American Federation of Government Employees (AFGE) and National Nurses United (NNU) are backing a bill introduced by U.S. Rep. Mark Takano, D-Calif., that would, if passed, give full collective bargaining rights to Department of Veterans Affairs (VA) doctors, nurses and health care workers.
Rep. Mark Takano introduced the same bill in 2015.
This time, the two unions say, there's even more need for the measure. It would help attract and retain qualified doctors and nurses to the VA, the nation's largest hospital system.
Currently, many of the VA's doctors and nurses lack collective bargaining rights that non-health care VA workers have. That's why, says Rep. Takano there is a shortage of such employees.
AFGE President J. David Cox and NNU Co-President Jean Ross agree.
Dr. David Shulkin, who was recently unanimously confirmed by the U.S. Senate to serve as Secretary of Veteran Affairs, estimates that the VA is short by some 45,000 health care professionals.
Shulkin served in the Obama administration as the VA's undersecretary for health and is the only Obama holdover to be nominated for a cabinet post by Donald Trump.
The House bill, the VA Employee Fairness Act, "will make the VA stronger and continue its reputation as a world-class health care system for our veterans," Cox said in a joint statement by AFGE and NNU.
It will "help the VA recruit and retain much-needed front-line doctors and nurses at medical centers across the country. This legislation will ensure those workers have strong workplace rights and are not silenced when they advocate for improvements to veterans' care."
RNs are "the first line of defense for patients in the VA," Ross elaborated. "Without full collective bargaining rights, VA nurses have been limited in their ability to speak out about working conditions that impact the quality and safety of patient care, such as safe staffing."
Restoring full collective bargaining rights – even under the limits on bargaining topics that federal law places on the government's workers – "is necessary for registered nurses to serve as effective advocates for their patients," she continued.
"The quality of care our veterans receive is ultimately determined by the quality of the VA workforce that treats them," said Takano. "We need to focus our efforts on recruiting the best doctors, nurses, and other medical professionals to VA health facilities and this bill is a step in the right direction."
"All workers should have the opportunity to bargain for better wages, benefits, and working conditions – including those serving the Veterans Health Administration who care for our veterans," U.S. Senator Sherrod Brown, D.-Ohio, added. Brown has introduced the VA Employee Fairness Act in the Senate.
The VA is the government's second-largest agency in numbers of workers, trailing only the Pentagon, and not counting the Postal Service, which is independent.