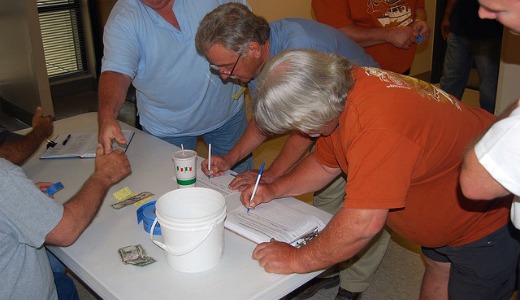 LOS ANGELES – Underhanded campaigning has surfaced recently here that jeopardizes labor's ability to defend itself in the political battlefield, according to the Los Angeles County Federation of Labor.
Steve Smith, communications director for the California Labor Federation, said a group of wealthy conservatives are behind a ballot initiative that would restrict unions' involvement in political campaigns.
Currently, unions are able to consensually collect dues and voluntary payments for unions to use for political campaigns, via pre-authorized paycheck deductions.

The ballot initiative is "a measure that we call 'paycheck deception' – basically what it does is that it hinders labor's abilities to engage in political campaigns and restricts our ability to collect volunteer dues from our members to engage in politics," Smith said.
Petitioners are getting people to sign in support of this ballot initiative by saying that it would allegedly stop political contributions from "special interest" groups and corporations. But what the petitioners aren't telling the public is that they consider unions as belonging to these "special interest" groups. This deceptive effort has been going on for a month now.
The people behind this campaign, according to Smith, are conservative millionaires from Orange County, Calif., who have tried similar acts of deceptive campaigning in 1998 and 2005.
"This is not new. There have been previous initiatives," Smith said. "They say it applies to both corporations and unions but it doesn't. It leaves corporations unscathed. The reason is that corporations don't use payroll dues. They say that they're keeping corporations and special interest groups out of politics but it's completely wrong. It would hinder working people from having a voice."
The Los Angeles County Federation of Labor says on its website, "Petition gatherers aren't being honest with the public. They say this measure is about 'special interests.' But the truth is, this proposal seeks to take away our voices and give more power to big corporations and CEOs. It's a sham backed by billionaires and CEOs who want to control our state without any opposition."
The L.A. labor federation is urging voters not to sign these petitions. If people encounter canvassers with the petitions talking about "special interests" or "payroll deduction," the federation urges them to call the toll free number 1-877-440-9585. A team equipped with a video camera and supplemental information will be sent out to educate the public in the area about the real facts, the federation says.
Photo: Bernard Pollock // CC 2.0