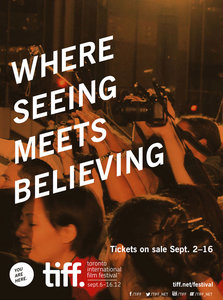 Part 4 of a series about films at the 2012 Toronto International Film Festival. See parts 1, 2, and 3.
It isn't often you see films from North Korea – or anything from North Korea, the forbidden planet – demonized in Western media and relegated to obscurity.
Well, a couple persistent souls kept knocking on the door, and finally were let in – to make a movie. British director/producer Nicholas Bonner spent the last 20 years in China visiting North Korea monthly, and starting a cultural exchange program. He's produced four films about North Korea that are a testament to goodwill and perseverance. His first feature film, "Comrade Kim Goes Flying," screened at the 2012 Toronto International Film Festival, is so fresh and unique that it defies all the norms of cinema that Westerners expect.
It's the first film shot in North Korea by outsiders and edited outside the country. A film that's purer than a G rating, with more colors than you knew existed, and a cast of the most sincere, polite characters that have ever been scripted in an action film. Twenty-eight-year-old Kim Yong Mi, a bemedalled coal miner, wants to be a flying trapeze artist. This is a woman's dream that is rare in North Korea, if not most everywhere. She gains support of her fellow coalminers and when she moves to Pyongyang for a construction job she visits the circus. They happen to be holding trials for a position in the trapeze team and Kim tries out. She fails, but wait, this is a fantasy film from North Korea. All dreams can come true if you just work hard enough. She never gives up. Much like the Belgian and British directors who started on this project as a short story six years ago. With amazing diplomacy, and a bit of luck, they gained a Korean director and producer that helped them navigate through the North Korean uniqueness.
North Korean film stars were so charmed by this film that they were willing to play smaller roles to the new leads. The lead roles are actually acrobats trained as actors, rather than the other way around. The acrobatics are stunning, as is the fun of watching an entire film industry you never knew existed.
Another North Korea themed film screened in Toronto is "Girl From the South." Back in 1989, Argentinian filmmaker José Luis Garcia traveled, along with thousands of world youth, to North Korea to attend the last Soviet-sponsored World Festival of Youth and Students. He took rare VHS footage of the thousands of politically charged students, including one beautiful young South Korean girl, Lim Sukyung, who managed to travel illegally to North Korea, spoke of reunification, and was the hit of the festival. She traveled all over the country and charmed most of the young revolutionaries, as well as the North Koreans. Garcia had absolutely no restrictions on filming there. When he returned, the rare, valuable footage sat in storage for decades.
Twenty years later, with nostalgia and an unspoken attraction for the lovely Korean girl, he decides to go back to find out what happened to her. He discovers she was immediately arrested when she crossed the Green Line back to South Korea and spent years in prison.
After much searching he finds her teaching in a school, but now she is much different than he imagined her to be back in the idealistic days of youth. She rebuffs his attempts to involve her in this film project, evades and disappoints him in every turn, but somehow ends up in Argentina, where she is interviewed by the director. His complicated relationship with the grown and jaded Lim confuses and diminishes the second half of the film. But Girl From the South is valuable to see if only for the rare World Youth Festival footage that marked the days when progressive world youth gathered in the thousands to try to effect world change.
Another film from Argentina, "Clandestine Childhood," addresses a more serious topic, that of the young people who either lost their parents or were kidnapped or murdered during the military dictatorship. The semi-autobiographical account of director Benjamin Avila's years hiding out with his activist parents and other family members, lays the basis for another powerfully dramatic and poignant statement about youth in wartime.
And next door in Chile, a story about another dictatorial regime is given a fresh approach. It was 9/11 at the Toronto Film Festival and many minds were on the tragic events in New York and D.C. in 2001. But one of the enlightened volunteers working the rush ticket line reminded patrons about the other 9/11: the day in 1973 that Gen. Augusto Pinochet led a military coup that overthrew the elected Socialist president of Chile, Salvador Allende and launched a wave of terror.
It was no coincidence that filmgoers lined up to see the latest Gael Garcia Bernal political thriller, "NO," about the 1988 public referendum to either extend Pinochet's dictatorship for eight more years or not. The odds were stacked against the "No" vote, with little hope against a rigged election funded by U.S. capitalist interests hoping to create the facade of an electoral victory to legitimize our dictator in Chile – until a young brash skateboarding advertising executive was hired to head the "No" campaign.
Bernal, coming off a string of progressive hits including "Motorcycle Diaries" and "Even the Rain," confidently plays the young adman, René Saavedra, who is charged with convincing people not only to vote 'No," but to vote at all. The opposition is given 15 minutes of TV time daily, on government television, which means the government has the rest of the day to plug for the dictator and discredit the No campaign. Saavedra also has to convince the left of his approach to promote a positive "happy" message of a "NEW Chile" with a rainbow symbol and absence of any negative footage of the Pinochet era.
The film was shot in the old 4:3 aspect ratio to match archival footage from the period, and real TV ads were used, featuring American film stars that supported the "No" vote, such as Jane Fonda, Richard Dreyfuss, and the late Christopher Reeves. A thrilling, uplifting sound score includes excerpts from Shostakovich's "Jazz Suite" and Victor Jara's powerful songs of struggle. Of course, we know the result of the election. To see it portrayed on screen is thrilling and empowering.
Photo: Wikipedia