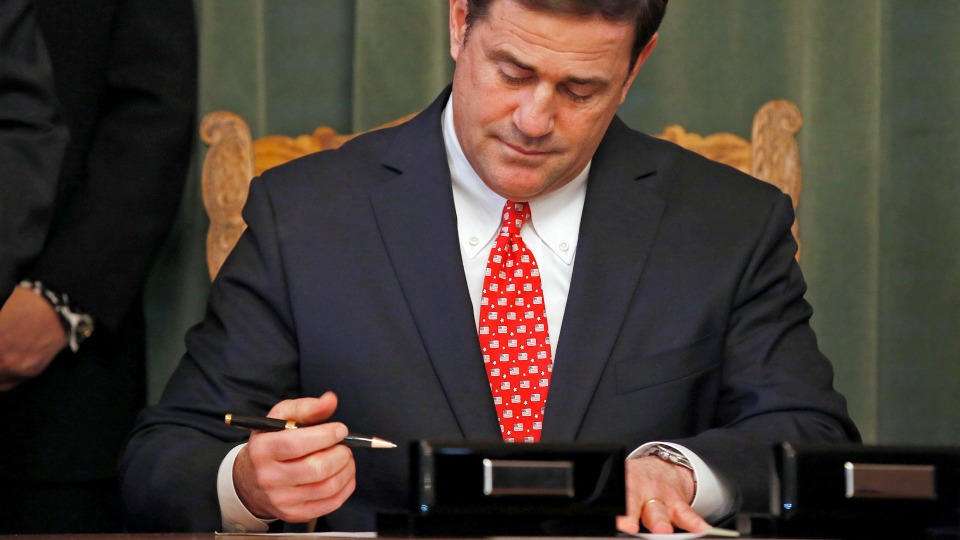 PHOENIX—Members of United Campus Workers Local 7065 are speaking out against a recently passed abortion bill that would impose repressive restrictions on women. The bill, SB 1457, has passed both the Arizona state house and senate and now sits on Republican Gov. Doug Ducey's desk. UCW represents staff, faculty, and students at Arizona State University and the University of Arizona.
On April 24, members of Local 7065's Legislative and Political Action Committee issued a letter to the Arizona Board of Regents, ASU President Michael Crow, and University of Arizona President Robert Robbins urging them to publicly oppose SB1457.
The bill would criminalize the abortion of a fetus with genetic abnormalities. Such abnormalities include fatal fetal anomalies. The bill would also extend the rights of personhood to unborn fetuses, which would require the fetal remains to be cremated or buried by the mother. SB 1457 would also legalize the ability of the father to sue the mother on behalf of the unborn fetus.
In a further immediate hit on women's reproductive health, it would restrict the ability to obtain currently legal abortion drugs via the mail.
Arizona Republicans claim the bill is to protect those with genetic abnormities. Republican Sen. Warren Petersen has said, "If we take actions to protect those with disabilities outside the womb, we should also protect them from discrimination inside the womb"
However, opponents recognize that Arizona Republicans are spinning their anti-woman agenda as a crusade for disabled children. Democratic Rep. Kelly Butler stated, "This bill is an attempt by anti-abortion groups to co-opt the mantle of disability rights."
In its letter to education officials, UCW says that if the bill is signed by Ducey, the consequences "would endanger and jeopardize the health of the community of women at our university." The letter highlights the historically repressive impact women's health care restrictions have had upon the young, poor, and women of color.
If the bill were signed into law, it would dramatically impact medical residency programs within Arizona. The signatories claim, "Medical students would have to go out of state to pursue residency programs." SB1457 may also "discourage researchers from bringing their talent to ASU and other top schools in the state."
Ducey is set to act on the bill this week; he has five days to sign or veto it before it automatically becomes law. During his time in office, Ducey has always signed anti-abortion legislation, but he is currently facing significant pushback from the medical community.
If Ducey signs the bill into law, it may be challenged in the Supreme Court. However, the recent nominations by former President Donald Trump tipped the court towards a conservative direction.