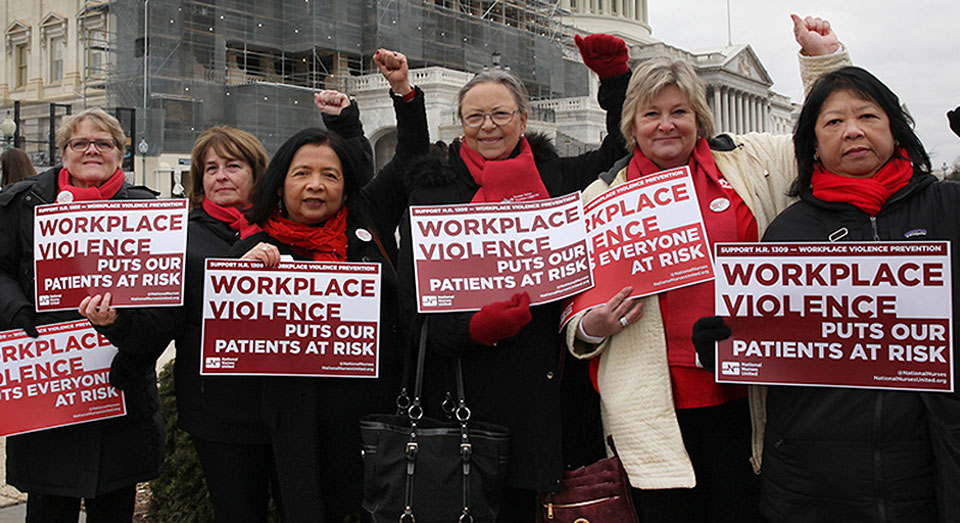 CHICAGO (PAI)—Overwhelming approval for authorizing a strike over short-staffing and security issues, preceded two bargaining sessions between University of Chicago Medical Center nurses, who are members of National Nurses United (NNU), and hospital management.
In a brief telephone interview on September 5 during a meeting with her fellow team members, Marti Smith, the union bargaining leader and contact, said that hospital managers "gave us some proposals and are going to give us more" at a second session the next day.
"We gave them a comprehensive proposal that would have taken a lot of things off the table," she added.
Other nurses in the University of Chicago hospitals complex may soon join them. Just three weeks before the strike authorization, nurses at Ingalls Memorial Hospital, also part of the U of C system, announced they had an absolute majority of National Labor Relations Board election authorization cards in favor of NNU. They want voluntary recognition there.
The two sessions just after Labor Day were the first since UCMC nurses voted at the end of August to let leaders call a one-day strike if negotiations go nowhere. If needed, the strike would follow a legally required advance notice, so the exact date will be determined.
Key issues in the talks are short-staffing, particularly in critical care areas, and security on the job against attacks by patients or relatives. Both problems plague nurses nationwide.
The most recent data from 2017, show nurses and nursing aides suffered just over 30% of all workplace violence injuries that forced workers to miss time. In early 2017, NNU asked the federal Occupational Safety and Health Administration to write a rule ordering hospitals and other health care facilities to create and implement anti-violence plans. The GOP Trump administration shelved the request. That leaves the UCMC nurses with direct action.
"We take no joy in leaving the bedside to walk the strike line, but if that is what it takes to get UCMC to address the chronic patient care issues that keep us from providing the highest quality of care to our patients, then we have no choice but to strike," said Talisa Hardin, an RN in the burn intensive care unit.
"We tried repeatedly to get UCMC to address the chronic and widespread problem of short-staffing that causes delays in care and potentially puts patients at risk, but they have turned a deaf ear. We have an obligation to our patients to advocate on their behalf and that is what we do at the bedside, at the bargaining table, and if it comes to it, on the strike line."
From January 2017-June 2019, UCMC nurses "documented at least 1,430 incidents where insufficient staffing levels might lead to adverse outcomes for patients." Nurses worry about UCMC's failure to provide staffing based on individual patient needs, its failure to comply with its own staffing plan 55% of the time, and its failure to provide necessary equipment.
Some 67% of nurses told NNU surveyors a patient or a visitor threatened them, while 32% had been kicked and 28% had been hit or had an object – including chairs — thrown at them. Over the last four years, nurses sent managers proposals "to address the violence in the hospital including education on de-escalation techniques, a protocol for identifying patients with an aggressive history, and additional staffing to sit with potentially violent patients."