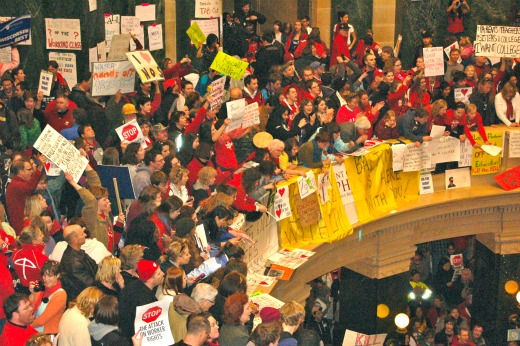 NEW YORK – The CPUSA held its First Annual Conference in New York City, today, April 16. Opening the conference was Communist Party Chair Sam Webb, with a speech entitled, "From Wisconsin to Washington, stand up for jobs, workers' rights and peace."
The speech, along with Webb's introduction by People's World co-editor Teresa Albano, was livestreamed via UStream.
To watch the speech, click here, or scroll down.
Photo: (Teresa Albano/PW)