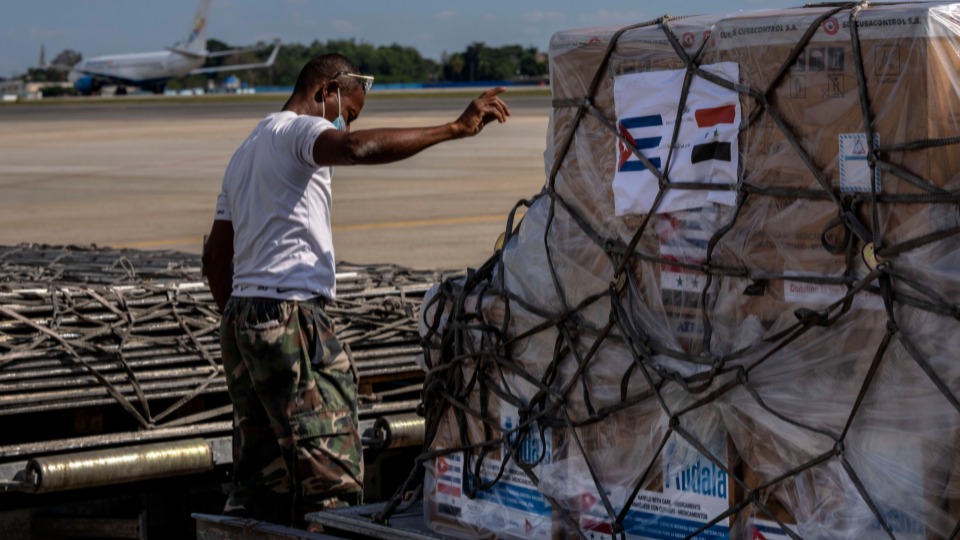 Cuban plans to distribute 200 million doses of its homegrown COVID vaccine to lower-income countries were said to have reached a "historic turning point" on Tuesday.
David Adler, who headed a Progressive International delegation to the socialist island, said the "lifesaving package" was an example of vaccine internationalism that saw public health "placed above private profit and petty nationalism."
"Cuba has emerged as a powerful source of hope," he said at an international briefing.
Adler was speaking as the Cuban government announced solidarity prices for COVID-19 vaccines, technology transfer, the extension of medical brigades, and a pledge to build medical capacity and training for low-income countries.
Cuba has vaccinated 90% of its population with at least one dose of its vaccine.
"The proactive and conscious participation of the population has allowed the high level of coverage and the high rate of daily vaccination," director of science and innovation at state-run BioFarmCuba Rolando Perez Rodriguez explained.
"This is a consequence of the organization of Cuban society and our socio-economic model," he added.
Cuba has achieved the rollout despite a six-decade U.S. embargo aimed at strangling its economy and overthrowing the government.
"The blockade is real," Gerardo Guillen, head of Cuba's Centre for Genetic Engineering and Biotechnology, said. "But the Cuban socialist system has the capacity to overcome these difficulties in a way that no other country could. And a key to this is the close integration among the institutions of our country."
Public Health Minister and coordinator of Cuba's national vaccine plan Ileana Morales Suarez said the government was joining calls to eliminate obstacles to vaccine distribution and access.
"We will continue to promote solidarity and cooperation," she said.
Morning Star