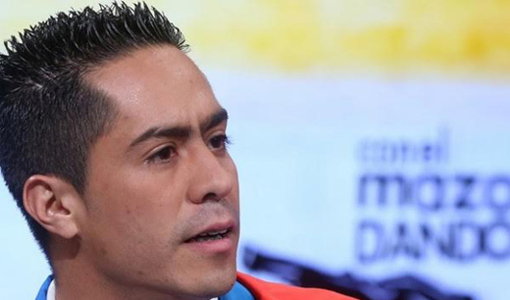 Two people are now in custody in Venezuela in last October's savage murder of an outstanding young member of the Venezuelan Congress, Roberto Serra, and his companion. Venezuelan authorities say that the murder is linked to right wing paramilitary circles close to former Colombian President Alvaro Uribe.
On October 1 last year, Robert Serra was murdered in his apartment in Caracas, along with Maria Herrera, his companion and political helper. Video surveillance cameras showed a group of eight people gaining access to his apartment, where they first overcame and killed Herrera and then Serra. The murders were acts of unbelievable sadism. Such brutality does not occur in the vast majority of murders in Venezuela or anywhere; it is generally the mark of a special act of hatred. Venezuelan authorities immediately suspected that the crime was politically motivated.
At just 27 years of age, Serra, a protégé of former President Hugo Chavez and a rising star in his United Socialist Party of Venezuela (PSUV), had been in charge of a legislative committee investigating the activities of right wing paramilitary groups on the Colombian side of the Venezuela-Colombia border for possible anti-Venezuela actions. Specifically, he had focused on Lorent Saleh, a Venezuelan linked to last year's violent disturbances in Caracas and other Venezuelan cities. Salah is now in custody in Venezuela, accused of terroristic plotting, after having been extradited to Venezuela by Colombia.
The arrest in Venezuela on June 3 of Julio Cesar Velez Gonzalez, announced by Venezuelan President Nicolas Maduro, actually is on the basis of an Interpol warrant requested by the Colombian government, and is for the murder of Velez's wife in 2010. But the Venezuelan authorities wanted Velez for other reasons. They accuse him of financing the Velez-Hernandez murder.
Until he went on the lam because of the murder of his wife, Velez Gonzalez had been a businessman and city councilor in the town of Cucuta, Colombia. In politics, he was a close ally of Uribe. His business activities had included running a chain of exchange houses which Venezuela claims were used for money laundering activities that have seriously damaged the Venezuelan economy.
Venezuela has been suffering from inflation and scarcities, which the government attributes in part to smuggling activities over the Colombian border, with government subsidized foodstuffs being bought at low prices in Venezuela, moved across the border illegally and then sold at high rates of profit in Colombia. Cucuta is right on the border with Venezuela's wealthy and conservative Tachira state which, with its capital city, San Cristobal, has been a hotbed of violent protests against the left-wing government of President Maduro in Caracas. Conservative students in San Cristobal have been particularly active in guarimbas, violent riots in which a considerable amount of government property has been destroyed. Venezuela claims that ultra-right paramilitaries in Colombia have been supporting these acts of violence, and that in fact some of the paramilitaries are operating on the Venezuelan side of the border.
When he was murdered Robert Serra was investigating this kind of activity.
A week before, Venezuelan prosecutors had announced the extradition from Colombia to Venezuela of the person they claim is the main individual involved in the actual killing. This is a Colombian and Venezuelan citizen, Leiva Padilla Mendoza, known as "El Colombia." Padilla was arrested in Colombia back in November, and held in that country until last week when Colombian President Juan Manuel Santos approved the extradition. According to Venezuela, Padilla was the head of an eight-person hit squad who bribed one of Serra's bodyguards to get access to Serra's home so as to carry out the murder. Venezuelan prosecutors claim that Velez Gonzalez had paid Padilla Mendoza to carry out the "hit".
It is notable the degree to which the left-wing government of Venezuela and the right wing government of Colombia are cooperating in these security matters. Former Venezuelan president Hugo Chavez played a major role in making possible the current peace talks, going on in Havana, Cuba, between the Colombian government, and the left-wing guerrillas of the Armed Forces of the Colombian Revolution.
In Colombia, the talks are sharply denounced by the former president, Alvaro Uribe, whose government had particularly strong ties to the paramilitaries whose activities, along with those of the Colombian military, have created a huge internal refugee problem as well as costing the lives of countless thousands of innocent workers, farmers, trade unionists and others in a decades long rampage.
Santos, though considered a U.S. ally, (Colombia is involved in the Transpacific Partnership and receives huge amounts of U.S. military support through "Plan Colombia") has been acting more and more independently, for example by ending aerial spraying of suspected coca fields.
In his cooperation with Venezuela, Santos appears unfazed by dubious claims, which surfaced in the right-wing Spanish daily newspaper ABC and since have been retailed by the Wall Street Journal, that a key Maduro ally, Venezuelan parliament president Diosdado Cabello, is being investigated by U.S. prosecutors for drug trafficking.
Photo: Roberto Serra (correodelorinoco)