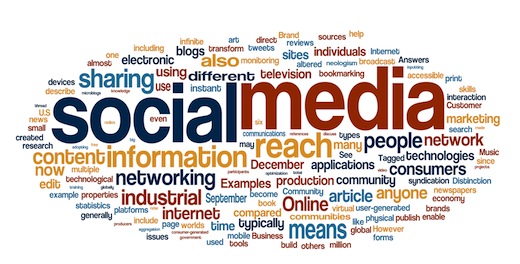 A news story from the Bay Area, Calif., recently highlighted the successful efforts of teens to bring technology and social media to older newcomers to digital communication. While many people are early adopters of the digital age and its products, sometimes people can feel left behind by the steep learning curve of the various aspects of communication via computer. Older adults can often feel isolated when the familiar modes of communication and sharing information become less used and find that others have moved on to a different mode. Many veteran activists, union leaders, and progressives have expressed a desire to hop into the world of computers and social media to bridge this divide. How to get started?
It is very important for experienced members of any progressive activist organization to be able to share in the collective power of the organization that they were instrumental in helping to build and maintain. Now that many activist and labor publications are entirely online, it is crucial for members to be able to search and have access to the tools they need to keep up their sharing of the materials needed for building movements.
The unique viewpoints and deep knowledge of many members who have been in the struggle for several years are important and are valued by those newer activists who are looking for insight and mentorship. The deep knowledge and experiences of people who have been in the thick of key struggles in the nation are invaluable and should be accessible to places where people congregate online, especially Facebook, which is one of the largest online social media sites.
Recently CPUSA offered a workshop in becoming familiar with the first steps in participating on Facebook. Over a dozen members who expressed interest in expanding their use of social media (or in getting started) mixed in in with other members who have already taken the plunge but wished to get tools for broadening their use of the tools of the site attended the one-hour tutorial.
Subjects ranged over the basics of signing up and getting an account, protecting your identity from unwanted attention from strangers on Facebook to posting and sharing links and photos on news feeds and timelines. Also discussed was how to share content from outside of Facebook, copying and posting URLs (website addresses), and other features that make being a Facebook member worthwhile for online activism.
A one-hour workshop can only give a small taste of the experiences of jumping into social media and digital know-how. Resources as close as the public library often give classes on getting familiar with the internet and more experience with Facebook and online research. Friends and comrades who are more familiar with the basics of digital communication might volunteer some time to accompany someone to these classes to help and advocate, or find some time to hook up a friend at home with some pointers on computer techniques. If you have connections with high school teachers or counselors, it might suggested that teens looking to fulfill community service hours for graduation requirements might also lend their skills to using a few hours to hook people up to social media.
Wikihow, an Internet do-it-yourself repository of articles, also has tutorials in Internet and Facebook how-tos for those who decide that they can utilize a more self-directed study method. Specific topics, like posting photos to Facebook, are covered in detail. (Remember that even if you don't have a computer at home, the library usually has computers for library patrons to use and provide access to the Internet, usually for free.) Power-point slides from the workshop this weekend are also located online on Google Drive and are available for your use.
With some time and a little study, an activist can be posting a lively newsletter on Facebook pages, sharing with friends and comrades, finding out about local events and communicating with long-lost friends and relatives. I highly encourage anyone who has been reluctant to jump into social media to dip a toe in the waters. Hope to see you soon!
Photo: Wikimedia/Sofiaperesoa/CC