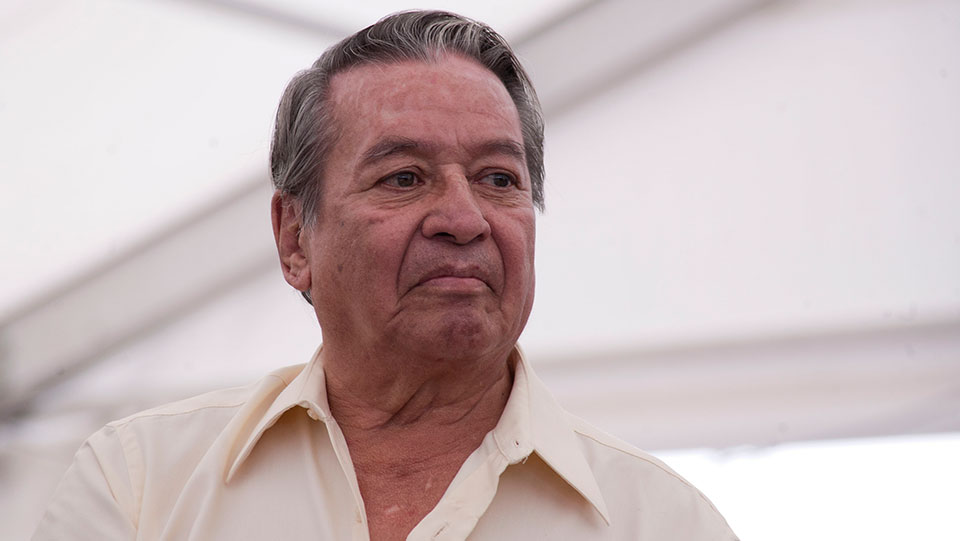 Usually I go to the theatre to review plays. This one I have not seen, but read.
My Spanish is pretty good, but it's mostly an academic, formal language learned at university. I read José Agustín's highly vernacular play Círculo Vicioso in a fine, modern and sassy translation by Eric W. Vogt, published in 2017 by University Press of the South in a bilingual edition with facing Spanish and English pages. As I perused the Spanish, I had to admit I would have had no idea in hell what the characters were talking about if I hadn't had the English alongside it.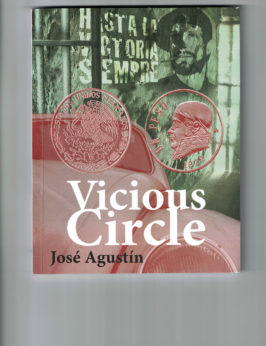 Born in 1944, and now 75, Agustín first came to the attention of the reading public with his novel La Tumba (The Tomb), which some critics considered indecent but fellow writers hailed. Agustín employed the rough-and-tumble language of youth and the streets in the turbulent 1970s, with generous use of slang and swear words. He often used the stream of consciousness technique. He was one of the leading figures of the Onda (wave) movement, the latest, most current, hip literature in Mexico at the time.
After some early controversial successes, especially with his censored 1972 play Vicious Circle, he won the Juan Ruiz de Alarcón National Prize in Literature in 1974 and a Guggenheim Fellowship in 1977. In 2011 he garnered the Mexican National Prize in Sciences and Arts in the field of Linguistics and Literature.
This play was his only work in dramatic form. Among his many novels and nonfiction books, a standout is his Tragicomedia Mexicana: La vida en México (Mexican Tragicomedy: Life in Mexico) in three volumes: 1940-1970, 1970-1982, and 1982-1994.
Vicious Circle takes place inside Mexico City's notorious Lecumberri Prison. The all-male cast includes four named characters, Héctor, Beto, Raúl and Gómez, alongside a Prisoner in Pajamas, a Major, a Lawyer, a Madman (Loco), Janitor and complements of other prisoners, guards and police. The four young men are puny figures in the rampant drug trafficking of the era who have been picked up for possession with probable intent to sell. The drama focuses on conditions inside the prison, their chances of getting released, how much that will cost, and which individual will take the rap for the others to go free.
The language in the play is extremely raw and vulgar, appropriate to its characters, situation and subject. Ironically, it was precisely that aspect that attracted the interest of the translator. Vogt received his doctorate in Spanish Golden Age drama and poetry, focusing on work written in the 16th and 17th centuries. He accepted Vicious Circle as a challenge to his skills as a translator, vowing to understand every idiomatic usage and render it into comparable, understandable, fluent (if crude) English.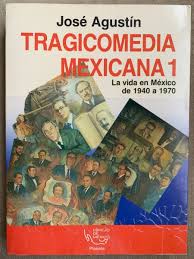 What makes this publication exceptionally vital and critical is that the accompanying apparatus in the 133-page book is so informative and useful. As Vogt points out, this is a work that illuminates language as it is spoken not only for the edification of the literary student and scholar, but for community activists, counselors, medical personnel, and translators in such places as courts and jails.
As writer Alain Saint-Saëns points out in his Foreword, "In a pointillist manner, the Mexican playwright builds a sad puzzle of the 1970s society of his country, where politicians and policeman abuse simple citizens; lawyers and judges are totally corrupt; drug dealers are the true deciders; money buys death or freedom." If the world inside Lecumberri Prison seems to mirror the larger reality outside, that is completely intentional. As Gómez observes, "Outside's the same as here, except there, they got cars."
Following the Foreword is the translator's Preface, which explains how this translation came to be, with an informative sketch of the author's life and the special problems entailed in rendering into another language the bawdy vernacular of the original Spanish. Then comes a Critical Introduction, explaining that the description of Lecumberri is actually based on José Agustín's experience inside it from December 1970 to July 1971. Vogt explains who the characters are and whom they represent. He discusses how the play has been suppressed. Now, with the advent of the MORENA government of President Andrés Manuel López Obrador, the field may be prepared for successful re-visitation to this important play. Since the issues raised in the work are inherently so similar to those seen in other countries as well, the play can now be staged almost anywhere in the world, including for English-speaking audiences.
Quite unexpectedly (but how appropriately), Vogt also supplies a Selected Annotated Bibliography to guide students, readers and scholars who may wish to pursue similar projects, especially the possibility of translating other works by Onda movement writers. He first reviews the Literary Criticism About the Works of José Agustín, moves on to Translation Studies about the general theory and practice of the art, a section on Drug Trafficking and its Sociopolitical Contexts, and a final section on Dictionaries, Style and Usage Issues.
Clearly Vogt is drawing upon his academic background to give us this wealth of resources and guidance, but I have to say, these appendices constitute a monumental contribution one just never sees in the publication, even a bilingual publication, of the text of a play.
Then comes the play, as I have said, with Spanish on the left and English on the right of every facing page, making it easy for anyone to compare the original to Vogt's fluid, imaginative, and stageable rendition. I had the experience of gratefulness on virtually every page when I would glance back at the Spanish and realize I would never have got it without Vogt's help.
Finally, there is a short section of Notes to the Play, endnotes to specific points arising out of the text on which Vogt gives us further understanding. Then there is a Glossary, containing words that are either slang inventions or which have slang meanings that would escape the ordinary reader. I learned some new grammatical terms here, such as "apocopation," meaning the shortening of a word by eliminating a beginning or final syllable, such as 'manito, short for the diminutive of hermano (brother), hermanito. (In English, for example, we sometimes hear 'puter for computer, or bot for robot.) In many cases he provides almost a thesaurus of similar words for the same concept, such as marijuana or money, and provides equivalents in the slang of other countries such as Spain or Cuba or Peru.
The last page is About the Editor-Translator, in which we learn what a fascinating career Eric W. Vogt has sustained for so many decades, ranging not only across several centuries' worth of literary genres, but poetical works (The Complete Poetry of St. Teresa of Avila, for example) and even musical manuscripts by the 17th-century Spanish Carmelite composer Cristóbal Galán. A regular Renaissance man!
This great work is the summation of several decades of effort, as Vogt began it as a graduate student at the University of Missouri-Columbia in 1982. It has steeped and grown and matured into a mighty, and a mighty impressive contribution not only to literary scholarship but frankly to working-class culture.