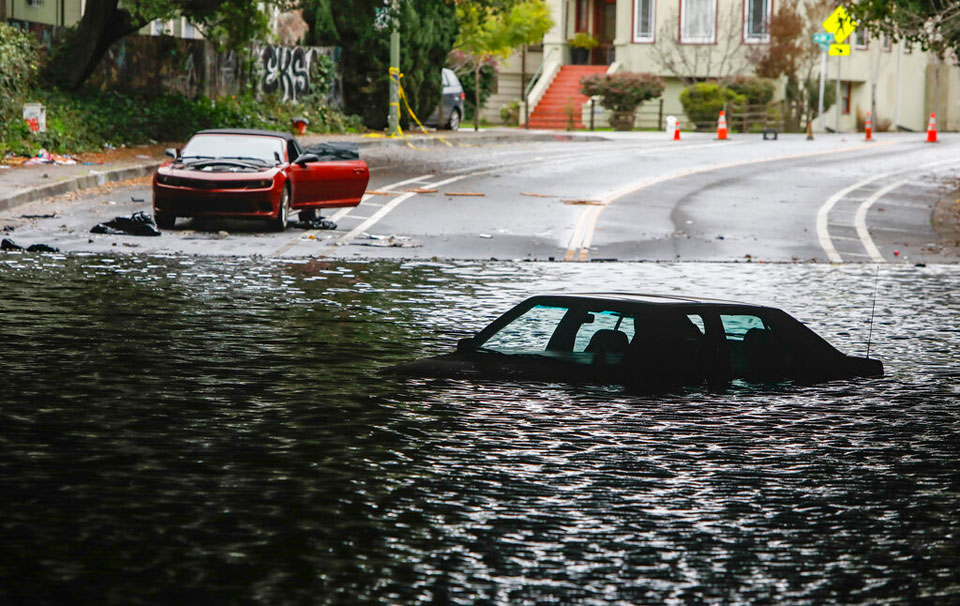 The sixth atmospheric river, of an expected nine, slammed California with even more destruction, and the worst is yet to come.
The strongest storm yet — of the barrage responsible for the deaths of at least 14 people, including a 5-year-old swept away by floodwaters in Paso Robles on Monday — also forced the evacuation of the entire community of Montecito.
The heavy rain has set off widespread flooding that, in addition to the obvious dangers, can also carry industrial and toxic waste. More than 40,000 people have been forced to evacuate their homes in Santa Barbara and Santa Cruz Counties alone. Gusts of up to 72 mph at Sacramento International Airport ripped up trees and at one point knocked out power to nearly 350,000 customers in the county.
More than 223,000 customers were without power early Tuesday morning state-wide. President Biden issued an emergency declaration for more than a dozen counties and more rain is expected with as much as a foot of rain forecast through Wednesday in the already-saturated foothills around Sacramento.
This article was reposted from EcoWatch.