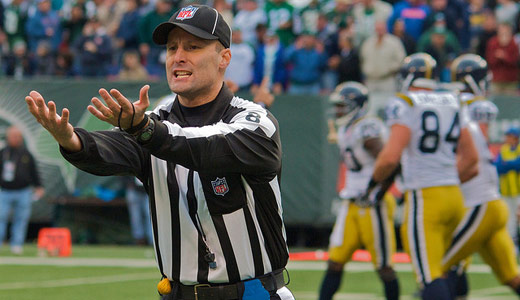 The victory of the locked-out referees and millions of football fans over the greed of the team owners means much more than just a football season getting back on track. There are two big lessons to be learned.
The first is that no one is capable of doing a better job than men and women who have the training that comes with union membership and who have the voice on the job that union membership provides. Combine this with public support, and the possibility of defeating corporate greed increases enormously.
Milions watched Monday night when, in Seattle, a last-second wrong call cost the Green Bay packers a win over the Seattle Seahawks. It was a call made by an inexperienced replacement worker put there by a greedy owner determined to tear up contracts and pile up profits.
The second lesson we must learn is a bit more difficult because it requires a continued struggle to get the word out that workers all over America, like those at American Crystal Sugar, have long endured similar lock outs. Those at American Crystal have been locked out for more than a year, also by greedy corporate bosses determined to roll back wages and benefits, and willing to endanger both workers and the public by replacing the trained union workers with unskilled lower-paid substitutes.
Because the lockout victims there, and in other places across the country, have no national stage, in no way means that their struggle is any less important.
Despite what misguided politicians and corporate bosses would have us believe, a striking Chicago teacher, a striking bulldozer builder, or a locked-out sugar worker is not an easily replaced commodity.
"The big difference is that 100 million people can watch the football game so the mistakes are right there to see," a leader of the American Crystal strike who has been locked out of his job in East Grand Forks, Minn. for 14 months told us. "The mistakes that the scabs are making in the factories are behind closed doors."
He tells tales of how replacement workers are making dangerous mistakes with beet slicers and screwing up the dry pulp techniques that union workers had learned only after intensive training. Explosions, fires, danger to workers, and potential harm to consumers can and do result from corporate use of lockouts to maximize profits.
Let us all celebrate the victory of the refs, the players, and the football fans. But let us also resolve to double down on our support for the many among us who are victims of lockouts – one of the ugliest tactics in the arsenal of the corporate greed machine
Photo: Ed YourdonEd Yourdon // CC 2.0