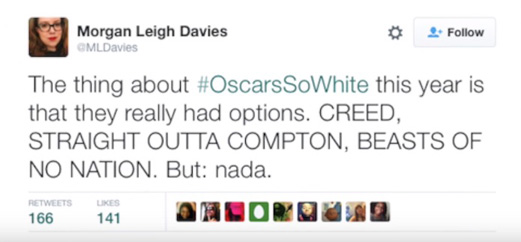 Controversy followed the Academy of Motion Picture Arts and Sciences announcement of the nominees for the 2016 Oscars ceremony.
This marks the second year in a row where not one nominee in the four major acting categories (Best Actor, Best Actress, Best Supporting Actor, or Best Supporting Actress) is a person of color for the prized golden statue.
(story continues after video)
Since the Jan. 14 announcement the hashtag #OscarsSoWhite has gone viral across the internet to convey the frustration that many have with the lack diversity in the awards program.
High profile celebrities such as Jada Pinkett Smith and Spike Lee have gone on record saying they will boycott the Feb. 28 ceremony.
People's World took it to the streets to ask the public what they thought about the possible boycott and what steps could be taken to increase diversity.
Photo: Video snapshot
Video: Chauncey K. Robinson
Contributors: Teresa Albano and Estevan Bassett-Nembhard