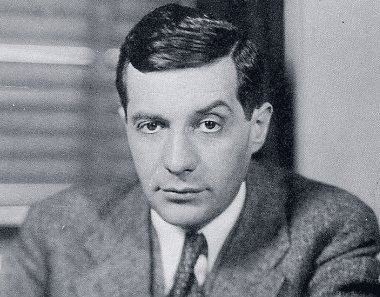 On Sunday, Nov. 3, the Vito Marcantonio Forum sponsored an event at Gaetana's Cucina Italiana restaurant in Greenwich Village.
The forum honors the memory of Vito Marcantonio. Marcantonio, a protégée of LaGuardia and one of the most progressive Congressmen in history, has been called the Thaddeus Stevens of the 20th century. Marcantonio represented East Harlem from the late 1930's to the early 1950's. Like LaGuardia, Marcantonio was a member of the American Labor Party, although he usually ran on multiple party lines. Because of his unshakable stand for progressive causes and in defense of working people ruling circles and the bourgeois press heaped buckets of mud on Marcantonio in attempts to discredit him. His district was gerrymandered and laws were passed with the particular intent of defeating him yet he won time and time again. The attacks, including vicious red baiting, became particularly intense during the McCarthy period. Finally, all the other major parties ganged up on him and he was defeated. Despite this Marcantonio never backed down, tirelessly working for progressive causes and defending the Communist Party and its leaders in the courtroom and in the halls of Congress. Marcantonio was in the midst of planning another run for Congress in 1954 when he stricken by a massive heart attack.
The MC for the event was author Gil Fagiani, a founding member, along with Gerald Meyer and Roberto Rangone, of the Vito Marcantonio Forum. Fagiani began with a short history of the forum. It was originally founded in 1991 with the intention of giving an annual award in Marcantonio's memory. The first award went to Annette Rubenstein, a colleague of Marcantonio, who collected and edited a book of his speeches, I Vote My Conscience. In these early days of the forum awards were also given to community activist Pete Pascale and to progressive artist Ralph Fasenella. The forum was reestablished in 2011 and this event was the 6th that the new organization has held with another planned honoring the life of Fasenella. That event is scheduled for February 22nd, 2014 and will be held at the New Public Libraries Mulberry Branch.
The day's main address was give by noted Marcantonio scholar Professor Gerald Meyer.
Meyer began by setting a context, talking about the defeat of Hitlerism by the United States and Soviet Union and how, during the war years, the U.S. moved towards socialism. This development alarmed certain sectors of society and these responded by unleashing widespread political repression. Marcantonio was largely written out of history at this time, a victim of this repression. Despite this, Meyer sees in the Marcantonio phenomena a blueprint for how the left can win. Marcantonio's lifelong close connection to his East Harlem community can be seen in this context – attacks on him became attacks on the community. Marcantonio personified a style of politics that no longer exists, where people know you on a daily basis.
In closing Meyer spoke of an earlier forum sponsored event, this years August visit to the Marcantonio gravesite in Woodlawn Cemetery and tour of this historic locale.
As a part of the program Roberto Ragone, President of the Italian-American cultural organization FIERI, reenacted a speech against the poll tax that Marcantonio had given in Congress in 1949 and Phillip Paschal, as Paul Robeson, delivered a dramatic reading of a written statement made by Robeson upon the death of Marcantonio.
In addition to celebrating the forums second anniversary, Sunday's event was held, in part, to celebrate the fact that the forum has now become a fully integrated non-profit organization and to raise funds for its sustenance.
Several books focusing on Marcantonio and more generally on the Italian American experience and El Barrio were highlighted at the forum these were:
Vito Marcantonio, Radical Politician, 1902-1954, by Gerald Meyer, I Vote My Conscience, edited by Annette Rubenstein, The Lost World of Italian American Radicalism, edited by Philip Cannistraro and Gerald Meyer, Avanti popolo: Italian American Writers Sail beyond Columbus, edited by the Italian American Political Solidarity Club, and, A Blanquito in El Barrio, by Gil Fagiani.
The program closed with a reading by Gil Fagiani of his poem, "Litany of San Vito", dedicated to Vito Marcantonio.
LITANY OF SAN VITO
by Gil Fagiani
To Congressman Vito Marcantonio (1901-1954)
San Vito of East Harlem, Pray for us
San Vito bread of the poor, Pray for us
San Vito crucified by Wall Street, Pray for us
San Vito martyr of McCarthyism, Pray for us
From the jail cell walls, San Vito deliver us
From the backyard crap game, San Vito deliver us
From the loan shark's vig, San Vito deliver us
From the drunken stupor, San Vito deliver us
From TB and asthma, San Vito protect us
From the social worker's visit, San Vito protect us
From immigration raids, San Vito protect us
From the landlord's greed, San Vito protect us
Photo: Wikipedia (CC)