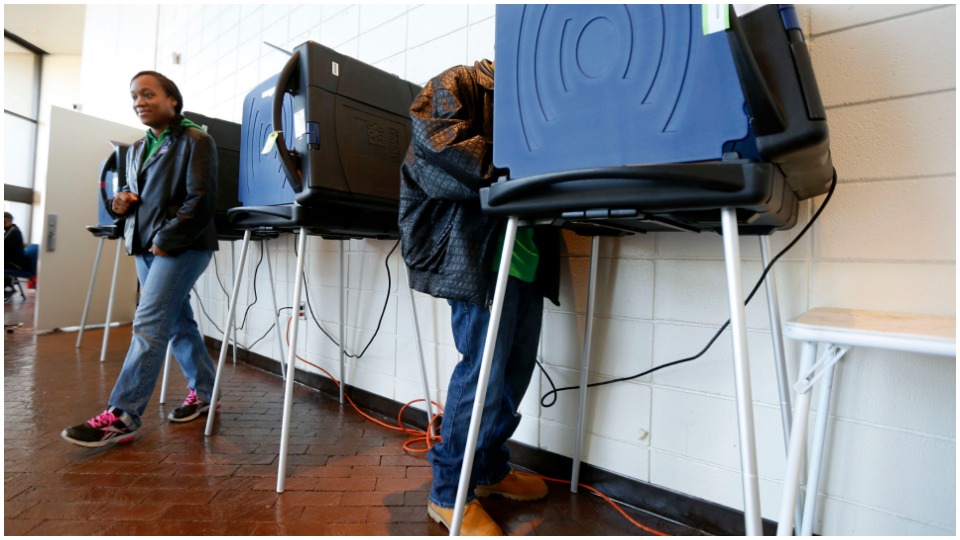 Right on the heels of the Nevada caucus, the South Carolina Democratic Primary will take place this Saturday, Feb. 29. Voters will have Joe Biden, Elizabeth Warren, Bernie Sanders, Pete Buttigieg, Tom Steyer, Amy Klobuchar, and Tulsi Gabbard to choose from on the ballot, while all but Gabbard have qualified for the debate in South Carolina on Feb. 25. On stage but not on the ballot will be billionaire former New York Mayor Mike Bloomberg.
The big question right now is whether Sanders can repeat his recent Nevada, New Hampshire, and Iowa wins in South Carolina, where Biden is still seen as the leading contender. Black voters, who make up a large voting bloc in the state's Democratic primary, have for months been seen as Biden's stronghold. What exactly is the terrain in South Carolina, and why is the small state still an important primary to pay attention to? We take a look at a number of factors which could make the state an essential win to capture the Democratic presidential nomination.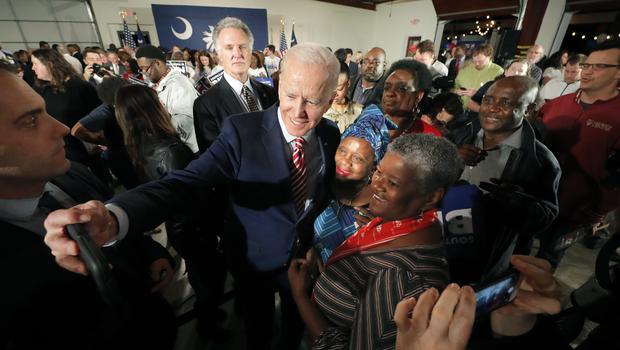 The power of Black voters
The first two states in the 2020 nomination contest, Iowa and New Hampshire, each had a voting population that was more than 90% white. Nevada was more diverse, with a sizable Latino population. South Carolina, however, stands out as the place that will give the first glimpse into the mindset of a key voting bloc of the Democratic Party—Black voters.
Black people make up 27% of the state population, but they accounted for 61% of voter turnout in the 2016 Democratic primary. With Black voters across the country seen as primarily Democratic voters, and given that growing populations in cities could determine the fate of swing states, whoever comes out in the lead in South Carolina could be seen as the best contender to win over this key voting bloc and thus keep Trump out of the presidency for a second term.
Nationally, African Americans make up 14% of the total U.S. population, yet that percentage was central to ushering in the "blue wave" of the 2018 midterm elections which returned the House to Democratic control. A study by the African American Research Collaborative showed that Black voters, particularly Black women, helped determine many wins in the most recent elections. The study found that 90% of Black voters supported Democratic candidates, compared to 53% of voters overall. It also revealed that 91% of Black women and 86% of Black men believe Trump and the GOP are using toxic rhetoric to divide the nation.
But there has been a slump in Black voter turnout since Barack Obama's re-election campaign in 2012; only 59 percent of Black registered voters nationwide cast ballots in 2016. This was a decrease from 66% in the general election of 2012 and 65% in 2008. In South Carolina, the highest voter turnout in a presidential preference primary was in 2008, when 43% of the state's registered voters participated in the Democratic presidential primary. Black midterm voter turnout saw an increase across the nation in 2018, part of what many analysts saw as a voter rebuke to Trump's racist and divisionary rhetoric. It is clear that whichever candidate is seen as capturing the support of the Black voting bloc, and re-energizing their turnout at the polls, increases their chance for a presidential win significantly.
At the moment, Biden is still seen as holding the majority of that support in South Carolina. In the most recent polling from Winthrop University, Biden still leads with 24%, while Sanders trails behind at 19%. Biden's lead has fallen five points since a survey conducted in September, while Sanders has risen significantly from the 8% he held at that time. Breaking down Black voters' preferences by age, polling reported earlier this month showed that Black voters aged 55 years and up support Biden by a commanding 40-point margin, while young Black voters age 54 and under lean toward Sanders.
The threat of voter suppression
A monstrous anti-democratic effort has been underway across the United States since the gutting of a major provision in the Voting Rights Act (VRA) by the Supreme Court in 2013. This has resulted in major voter suppression that has targeted marginalized and diverse groups in the nation. This, too, can affect not only South Carolina, but the 2020 presidential election as a whole. The outcome of the 2018 midterm elections saw the Republican monopoly of government broken, with a significant reshaping of the political terrain. The GOP is determined to reverse the slide of 2018.
There has been a decades-long effort to suppress votes and reverse the growing democratic tide of younger non-white voters. The provision removed from the VRA by the Supreme Court had required that lawmakers in states with a history of discriminating against minority voters get federal permission before changing their voting rules. Since this change to the VRA, many of those same states have implemented stricter voter registration rules, often targeting voters of color—South Carolina included.
Another factor that makes the state different is that it has an open primary system. What this means is that any registered voter may cast a ballot in either party's primary. With the GOP 2020 primary being cancelled this year (a controversial move made by a number of states that could be seen as a way to suppress any Republican challenger to Trump) there have been reports of a so-called "Operation Chaos." The GOP campaign is an effort to get registered Republican voters to participate in the Democratic primary and vote for the candidate they think least likely to win against Trump. The effort, meant to sabotage the primary and cancel out Democratic votes, amounts to another form of voter suppression and is particularly poignant given that it's being undertaken in a primary that has a Black voter majority.
Beyond South Carolina, voter suppression is a serious threat that could result in a stealing of the presidential election by the GOP no matter who ends up the Democratic nominee.
The role of labor
As South Carolinians gear up to head to their voting locations, another fact is worth commenting on: The majority of these voters, while almost all are workers, are non-union.
Although there was a slight uptick in union membership in the state between 2017-2019, it remains near the bottom for union density in the nation, with only 2.3% of workers belonging to a union. Only neighboring North Carolina, at 2.2%, ranks lower. Out of roughly two million South Carolina workers, this translates to only about 52,000 union members in the state. Given the important role that organized labor plays in many states' elections—especially in their Democratic primaries and caucuses—the relative absence of unions will make a difference here.
It should come as no surprise that South Carolina is hostile towards unions. Since 1954—when the state became a "right-to-work" state—and long before, elected officials from the local level on up to the governor's mansion have made it clear that unions are not welcome.
"We discourage any companies that have unions from wanting to come to South Carolina because we don't want to taint the water," said then-Governor Nikki Haley in 2014. A year later, the Machinists union was busy taking another run at organizing Boeing's South Carolina Dreamliner plant. In the end, workers voted against joining the union, 2,097 to 731.
That defeat, while disappointingly expected, did not deter a small group of Boeing workers from organizing a micro-bargaining unit. Flight readiness technicians and inspectors at the North Charleston facility voted 104 to 65 to join.
On the eve of union election day, Gov. Henry McMaster, an anti-union Republican, tweeted: "South Carolina is great because of our great people. The Boeing Company recognized this fact, and that's why they've invested so heavily in our state. Out-of-state union bosses have no interest in the future of South Carolina or this remarkable company.
"Their [the union's] presence in North Charleston is about as welcome as a Category 5 hurricane."
Boeing appealed the results, and the Trump labor board ruled against the Machinists and overturned the election results. It was a devastating blow to organized labor's efforts to organize the South and shows the power a politicized labor board has in undermining workers' rights.
Setting aside those recent defeats for organized labor, South Carolina, along with several other Southern states, has seen a rise in labor activism and non-traditional forms of organizing. The Fight for $15 and a Union, the formation of a Southern Workers Assembly, and Black Workers for Justice are just a few examples. Last year, when McDonald's workers went out on strike, Democratic presidential candidates made it a point to meet and stand with striking fast-food workers.
While some labor unions, local councils, and state labor federations might be holding back on their 2020 presidential endorsement nods, rank and file voters down south will certainly force a few hands once the vote totals are calculated.
Will billionaires push their way through?
Money and politics go hand in hand. At least that's what they've said. Of course, in reality, it has often meant that money buys politicians and the status quo, well, is never put in any real danger.
Now we have two billionaires running to be the Democratic candidate to take on Trump: Tom Steyer and the "Johnny come lately" Mike Bloomberg.
Their campaign strategy is very simple. They present themselves as caring, benevolent billionaires who worked hard (or, rather, had others work hard for them) to amass their fortunes—it's the honest way, supposedly completely different from Donald Trump.
They present a slightly better version of "trickle-down" economics, touting their job creation and public service records, questionable as they may be (Bloomberg), and running a new political experiment: spending their own personal wealth to buy the prize and showing the Democratic Party that they are willing to offer up some of that wealth to ultimately defeat Trump in November.
One of the most well-known recent examples of this approach was when oil tycoon Ross Perot spent $63.5 million in 1992 running as an independent presidential candidate for the White House.
Setting aside Steyer, Bloomberg has spent over $400 million on ads alone since entering the race in November. He's also spent a lifetime donating generously to causes on both sides of the political spectrum.
Perhaps the idea of a radical socialist president, namely Bernie Sanders, gives the nervous Wall Street Democrats of Third Way enough pause to think, "Well, maybe Bloomberg." But it's a dangerous thought for democracy. Either we have it, democracy, or we let the wealthy few wield all political power. There can't be a "both ways" works approach; it's one or the other.
The Democratic National Committee will, of course, have to tackle the billionaire issue as the race to the White House intensifies. As former Obama administration Housing Secretary Julián Castro has said, "The DNC is going to have to go back and look at these thresholds, debate thresholds, and the fact that you have people that can buy their way onto the stage."
Luckily, as the polling stands, Bloomberg, while able to inch his way high enough to earn a spot on the South Carolina debate stage won't be appearing on the ballot in the state. He continues to pin his hopes on scoring votes in the Super Tuesday states by saturating the airwaves with advertising.
How high are the stakes?
Although South Carolina only has 54 delegates, it is a battleground that reflects many of the larger struggles ahead in the 2020 election. How nominees perform here will be a good indicator of their future in the race.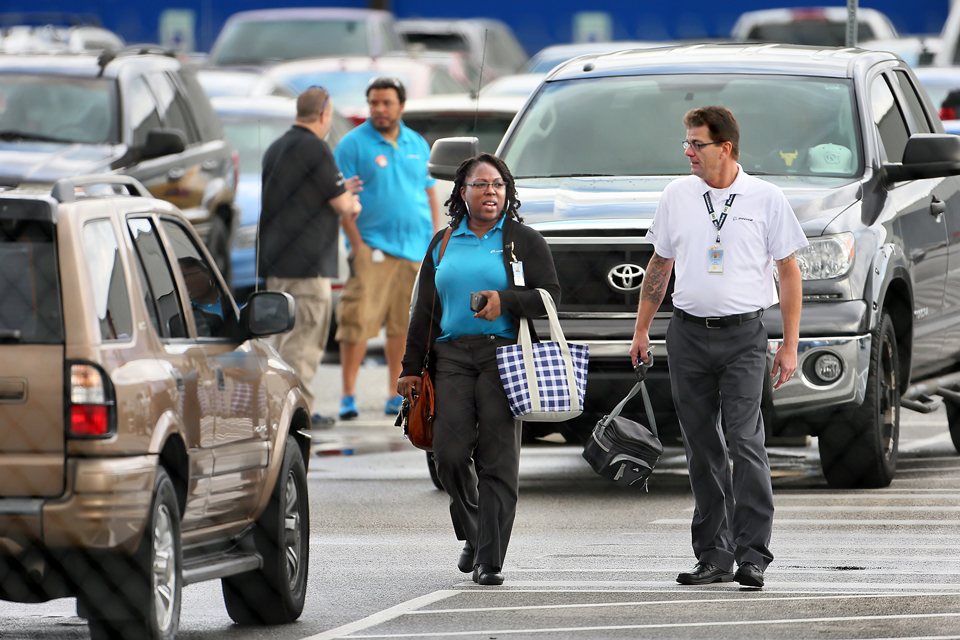 Despite the low union membership rate, support for labor unions and labor-friendly candidates—as well as radical politics overall—continues to grow. Any Democratic presidential candidate hoping to prevail here will have to appeal to a younger and more diverse generation of activists and labor leaders. And one area on which they'll have to step up is racism. Black workers involved in the Charleston Boeing plant organizing drive, for instance, continue to face discrimination and retaliation in the workplace. Last year, four Black Boeing employees filed a racial discrimination lawsuit against the company, saying workers who are white are better paid, given lead position opportunities, and that management shows racial favoritism towards white workers—actively pitting one against the other.
In the lawsuit, plaintiff Kevin Austin said he has been under "a constant barrage of racial harassment, mistreatment, racially disparate mistreatment, workers' compensation retaliation," and violation of the company's "own handbook policies procedures and promises."
Under the Trump administration, there has been a rise in prejudice and racism, especially in areas where Trump won the popular vote handily. Looking at the racism occurring within the Boeing plant, coupled with the rise of hate nationwide, Democratic candidates will need to show their willingness to buck the status quo and back radical changes to address the challenges faced by Black workers—making South Carolina a pivotal state for anyone eyeing the White House.