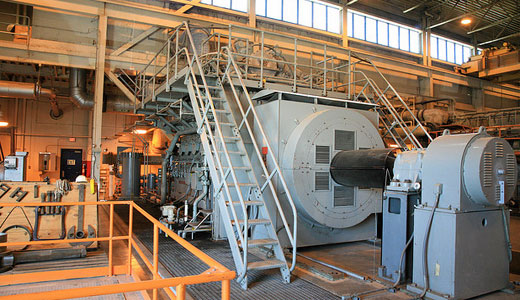 SAN JOSE, Calif. – Cutting wages and outsourcing skilled engineering jobs have led to the exodus of 43 percent of the staff of San Jose's public water treatment facility, raising the specter of a catastrophic wastewater spill from the understaffed plant.
The trouble started when the city responded to budget deficits with pay and benefit cuts for city workers. The city government blames rising pension costs for its budget problems, but broke off negotiations on pensions with city employee unions and instead went for a pension-slashing ballot initiative, an illegal move that the city's unions are fighting in court. The passage of that initiative came too late, in any event, to save the wastewater jobs.
When skilled workers started a mass exodus from the plant in response to the cuts, the city moved to outsource the jobs to private contractors. It found only one qualified firm, Telstar Instruments of Concord. If the city agrees to the contract with Telstar, it will have to pay 30 percent more for technicians and 46 percent more for electricians from Telstar than it paid to the now departed city workers. No surprise there – Telstar's overhead and profit markup is 285 percent, as opposed to the city's 40 percent overhead markup. The Telstar workers, however, don't get any bonus from that; their pay and benefits are lower than that of city workers.
The city's situation has confirmed the warning against outsourcing that the administration got from the local labor movement. "It's a terrible deal for San Jose taxpayers," commented Ben Field, chief of staff for the South Bay AFL-CIO Labor Council, which has been fighting the city's outsourcing practices for some time.
Meanwhile, the plant is understaffed and may well be unable to deal with a sewage spill. It provides wastewater treatment for 1.4 million residents and 17,000 businesses in San Jose and several neighboring cities.
Photo: One of four large air pumps at the San Jose water treatment plant. juvetson/Flickr