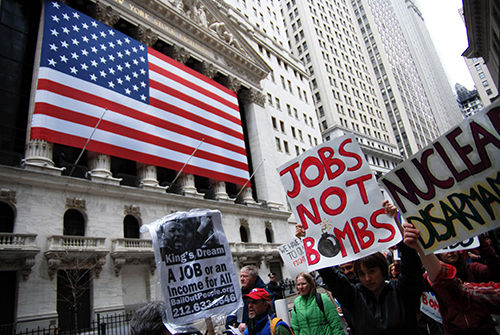 In a dramatic display of growing grass roots pressure, members of the Congressional Black Caucus led by Congresswoman Maxine Waters persuaded House Finance Services Committee chairman, Rep. Barney Frank to delay a vote on the systemic risks bill.
The vote on the finance overhaul legislation was scheduled for late Thursday until Frank told a "shocked committee room that passage of the bill would be delayed until Dec. 1 because the Congressional Black Caucus wanted the administration to do more to help African American communities suffering in the economic decline" writes the Washington Post.
In a statement released after the meeting Rep Waters said, "The recession has created a unique systemic risk that threatens all parts of the African-American community, including the poor and the middle class. I have always been committed to addressing that risk and will continue to do so. This is a critical issue for my constituents."
CBC members had been meeting during the week with White House Chief of Staff, Rahm Emanuel and Secretary of the Treasury Timothy Geithner to address concerns of lack of adequate efforts in remedying unemployment, home foreclosures, and distribution of TARP funds.
Official unemployment among African Americans stands at 17 percent but is double that if part-time workers and the long-term jobless are counted.
According to the Wall Street Journal Frank said, "They want to continue to have some bargaining power with the administration."
Public demands for jobs legislation mounted this week as labor and civil rights groups called on Congress to pass new measures prior to the New Year.
Rep Frank also stumbled against right-wing proposals to add new regulatory oversight over the Federal Reserve Bank in the form of audits, when a measure proposed by Ron Paul passed a committee vote.
There are 10 members of the CBC on Frank's committee. The vote will be rescheduled for early December.
Photo: http://www.flickr.com/photos/jonathanmcintosh/ / CC BY-SA 2.0