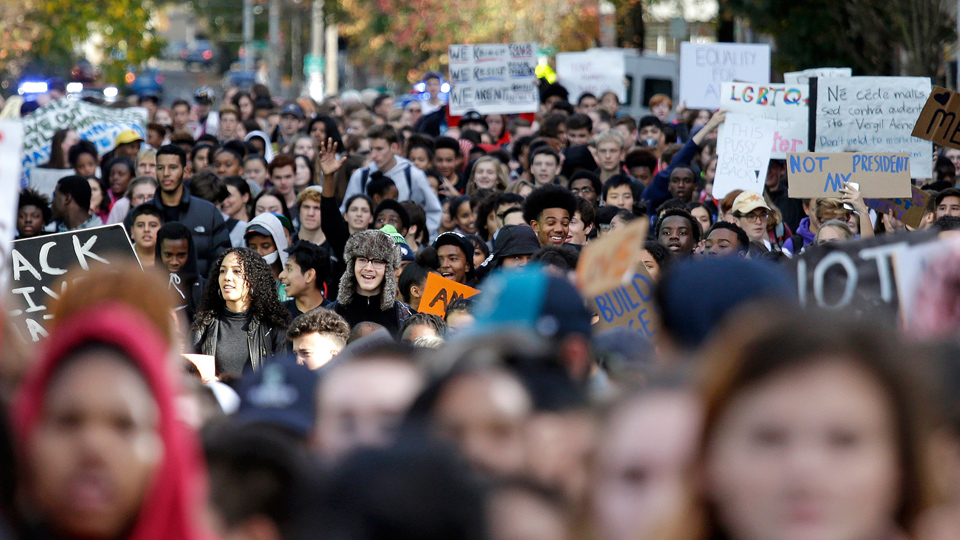 Wally Kaufman, a prominent leader of the Cleveland labor movement and former chairman of the Ohio Communist Party died peacefully at his home in Geneva, Ohio, Feb.3. He was 89.
Kaufman, a man of rock solid convictions, was mourned by hundreds of family members, friends, neighbors, union brothers and sisters, comrades and activists in many struggles, who recognized and admired his courageous, clear-sighted and tireless leadership on behalf of working people and social justice.
Kaufman grew up on a farm near Massillon, Ohio. His father was a teacher. His mother, Edna, was a prominent leader of the Socialist Party and active in the fight for women's suffrage. At the age of 18, Kaufman joined the Army Air Corps in its radar unit. He was among the troops occupying Germany at the end of World War II and took part in demonstrations to "Bring the Boys Home" that helped prevent Gen. George Patton from carrying out a criminal plan to march on the Soviet Union.
After the war, Kaufman attended Oberlin College, studying music, under the G.I. bill. He then held jobs in local steel mills that had been organized into the Congress of Industrial Organizations. He later got a job as a painter and became an active leader of the Painters Union. During the Cold War a fellow painter, who was a professional boxer, taught Kaufman and others in their union skills in self defense. This was needed to beat back attempts by right-wing thugs sent by the contractors to break up meetings and take over the union. As a result the Cleveland Painters maintained progressive leadership and was one of the only building trades unions at the time to include African Americans as members.
As the Business Agent for Painters District Council 6, Kaufman was a formidable foe in innumerable contract negotiations. When it was a matter of principle, Kaufman did not hesitate to intimidate contractors with his booming voice, pounding the table and threatening to strike.
In a similar way, he could rally rank and file workers and activists in struggles with his forceful, no-nonsense personality.
Working with his brother, Roy, an attorney, who headed the local Council on American-Soviet Friendship , Kaufman organized trade union delegations to the USSR and also hosted Soviet and Cuban labor delegations in Cleveland.
Kaufman was an active member of the Parma Committee on Political Education, the very influential political action arm of the AFL-CIO in union-dense southwestern suburbs of Cleveland. For a time under the administration of former Governor Ted Strickland, Kaufman served as an inspector enforcing labor standards at construction sites.
After 35 years as a working painter and union official he retired in 1991. From 1998 to 2006, Kaufman served as Chairman of the Ohio Communist Party.
Kaufman remained active with the Painters Retirees and helped bring about a merger of retiree groups to form the AFL-CIO Retiree Council. He served as the Council's President and led campaigns to protect pensions and Medicare and to defeat President George W. Bush's attempt to privatize Social Security.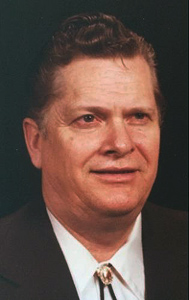 He also used his position to mount a successful challenge to Cold War provisions in union constitutions barring Communists from holding office. Kaufman had been nominated to represent the retiree council on the executive committee of the North Shore AFL-CIO Federation of Labor, but said he could not accept due to the anti-Communist clause. This caused an uproar with protests being sent to AFL-CIO President John Sweeney At the following AFL-CIO Convention, the clause was quietly removed. The Painters and most other unions then followed suit removing similar provisions in their constitutions.
Upon retirement, Kaufman moved with his wife, Elsie, and some of their family. to a farm they had purchased in Ashtabula County in the northeastern corner of the state. They raised corn, hogs and beef. The farm was also the site of schools and picnics held by the Communist Party and Young Communist League. Its main room was simply furnished with a wood stove and a long table for Party club meetings, classes and meals. There was a piano and a bust of Eugene Debs, the great American socialist and labor leader in the room. On the wall was a picture of the late George Meyers, Kaufman's close friend and longtime national labor secretary of the CPUSA.
In Ashtabula Kaufman became active with the Farmers Union, the County AFL-CIO and the local Democratic Party. Every summer he helped organize a booth at the county fair where tens of thousands of signatures were collected on petitions to Congress supporting retiree rights. Kaufman helped run the county campaigns of presidential candidate Barack Obama and took part in last year's efforts on behalf of Bernie Sanders and Hillary Clinton.
Through his decades of outspoken leadership in struggles on behalf of working people, Kaufman won deep respect and admiration. Many younger union leaders and Communist Party activists considered him their mentor. He never wavered in his revolutionary beliefs and his commitment to workers' rights and social justice He was always ready to fight corporate power and anxious to share the rich wealth of his acquired wisdom. Delegates to the February meeting of the North Shore AFL-CIO stood for a moment of silence after President Pat Gallagher spoke highly of Kaufman's leadership. As he laid in a casket, mourners filled a funeral home in Geneva and wept as his great-grandson sang "Amazing Grace."
"He was one of the great ones," John Bachtell, national chair of the CPUSA, wrote in an email upon learning of Kaufman's death.
Kaufman had helped his daughter, Darlene Pringle, get into an apprenticeship and become one of the country's first women journeyman painters. Pringle moved from her home in Alabama to care for him in recent years and plans to keep the family farm going. He is survived by two sisters, seven children, 16 grandchildren and 28 great grand children.
When asked about the fact that some of them are very active in the environmental, health care and women's movements as well as the Democratic Party, she said, with a laugh, "I know —the Kaufman family —we're all radicals."