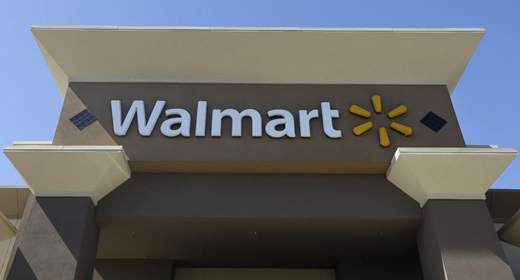 WASHINGTON – In response to the New York Times story today on how persistent understaffing at Walmart stores is contributing to wasted food, un-stocked shelves and lower sales, Walmart workers are again calling for full-time hours and better scheduling that keeps check-out lines short and shelves stocked, boosts the company's bottom line and helps workers support their families.
For the past three years, workers have been raising concerns about understaffing and the impact on the company's wellbeing with managers, shareholders and executives. Speaking on the floor of the Walmart shareholder meeting in June 2013 and eliciting applause from the room, Janet Sparks – a nine-year customer service manager at the Walmart store in Baker, La. and a shareholder in the company – said, "We are stretching our paychecks to pay our bills and support our families. Many of us are not getting as many hours as we used to and that makes it even harder. It also makes it hard to provide the kind of customer service that Mr. Sam expected….We all see understaffing of our stores, the long checkout lines and the out of stocks that result. So I want to know if you can honestly say our company is doing the best we can for customers and for associates?"
As Walmart workers continued to see cuts to hours, analysts and workers have warned that scheduling and hour reductions are wreaking havoc with inventory management, exacerbating customer dissatisfaction and contributing to lower sales. For the last eight consecutive quarters the retailer has seen its inventory rise faster than sales, while reporting that it loses up to $3 billion a year because of un-stocked shelves.
Amidst announcements that the company is lowering its annual guidance for this year, Walmart executives are admitting that labor shortages have impacted the company's financial health and customers' experience in the stores. At the retailer's October 15, 2014 analyst meeting, CEO Doug McMillon said, "A few years ago, you told us and we agreed that we had to bend the cost curve and get after leverage so we went and did that. But it's a time right now where we need to make sure we're adjusting and in the Walmart US supercenters, what that means is there are places where we need to put more hours in the store and there are places where we need to make price investments….We have room to improve on in-stock on the shelf. We have room to improve on our check-outs."
Walmart workers have not seen a change in the stores, including Janet Sparks who recently had her hours cut back until she spoke repeatedly with management until her schedule was restored. Many workers in her store are still facing cut hours. Janet pointed out the contradiction between what workers and shareholders know will grow the business and the lack of real change in the stores:
"After three years of Walmart workers advocating for better hours and pay to make Walmart a better company and a better employer, it's good to know the message has finally been received at the top. Walmart should now be making sure workers have the hours and scheduling we need to provide excellent customer service and improve sales. I'm still not getting the hours I need and cutting hours for workers like me – which makes it nearly impossible to do the work that needs to be done – runs counter to what workers, shareholders and even the company are saying must be done to improve sales. "
Shannon Henderson who works at the Walmart store in Sacramento explained, "We simply do not have enough associates and enough hours in my store to keep the shelves stocked, get customers what they need and move products from the backrooms to the floor. Rather than investing more in workers, Walmart told me and my coworkers that we had too many hours and cut us down to 30 hours a week, which means that ourstore's service suffers, customers leave unhappy and sales take a hit. By putting more hours in the stores, Walmart could chart a new direction that prioritizes what is best for shoppers, workers and the company's growth."
A report from independent public policy organization Demos released earlier this year argues that by providing $25,000 a year for full-time, year round work, retail companies like Walmart could bring back billions of dollars to the industry and boost sales.
Photo: AP