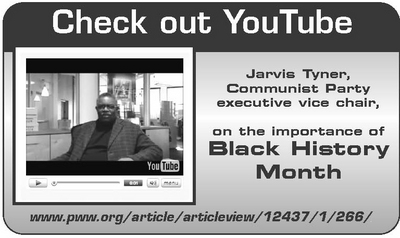 PITTSBURGH — In 1940, Mitchell Higginbotham heard that President Franklin Roosevelt had ordered the Army Air Corps to create a unit of all African American pilots and support personnel. Defying made-in-the-USA Jim Crow segregation, where not only schools and water fountains were "whites only," but African Americans were also relegated to support roles in the military, Higginbotham and 1,000 other young Black men signed up to fly, fight in the air and fix and maintain fighter planes and bombers. They caught a train to Tuskegee, Ala., to start their training. The Tuskegee Airmen were born. Among them were 71 from Western Pennsylvania.
This Feb. 1, the first day of African American History Month, nearly 1,000 of the local Airmen's families, neighbors and community and political leaders filled the Soldiers and Sailors Memorial Hall here for a premiere showing of the documentary "Fly Boys" (available online at wqed.org).
"We were revolutionaries in every sense of the word," said Airman and Pittsburgh attorney Wendell Freeman.
Higginbotham was prepared to face not only Nazis over North Africa, Italy and Germany, but the ingrained racism at home.
Recalling his experiences at Sewickly High School here, Higginbotham told the audience, "Our graduating class had 106 people. Six of them were Black — three boys, three girls. No Black had ever attended the senior prom, so I encouraged them to go." Later, when he and Freeman faced court-martial for trying to enter an all-white officers club (all pilots were officers), they not only refused to retreat, but were acquitted of charges.
For their courage, heroism and contributions to the defeat of fascism during World War II, the Tuskegee Airmen received the Congressional Medal of Honor in 2007.