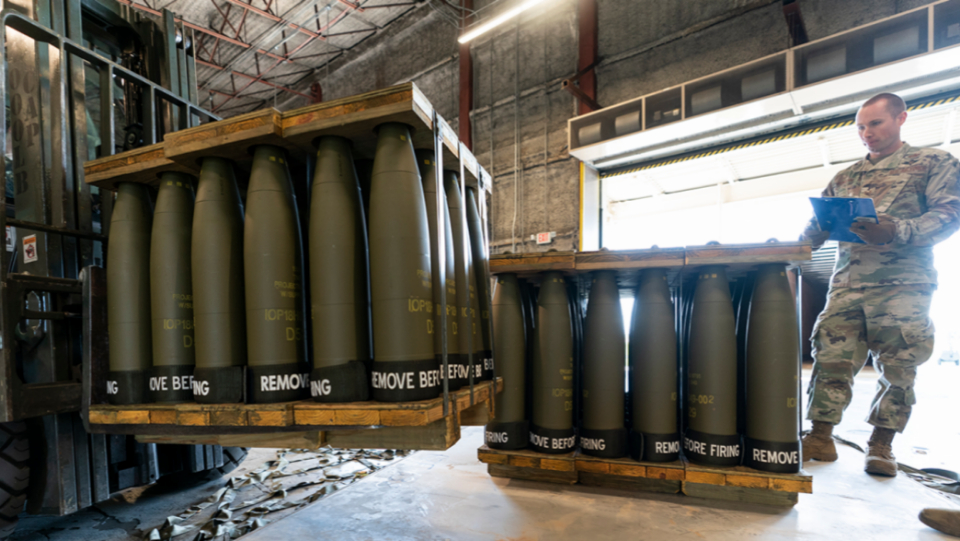 Washington has announced a record $1 billion in military aid to Ukraine, including extra HIMARS long-range missiles, Javelin rockets, and other ammunition.
"We just announced our single largest Ukrainian security assistance package to date," Defense Secretary Lloyd Austin said on Monday. "One billion dollars worth of ammunition, weapons, and equipment—the types of which the Ukrainian people are using so effectively to defend their country."
The latest delivery of arms from the Defense Department brings the total amount of U.S. military aid to Ukraine to $9 billion since February.
Secretary of State Antony Blinken said that the U.S. "stands by Ukraine" and praised its soldiers for resisting the Russian invasion over the last six months. "As this war stretches on, the courage and strength of Ukraine's military and its people become even more evident and even more extraordinary," he said.
"Together, we will continue to consult closely with Ukraine and surge additional available systems and capabilities carefully calibrated to make a difference on the battlefield and strengthen Ukraine's eventual position at the negotiating table."
While Washington has been criticized by anti-war activists for continuing to pour arms into Ukraine rather than push for peace talks, a new report reveals that U.S. firms had also been arming Russia.
The Royal United Services Institute (RUSI) defense think tank found that critical components had been supplied to Moscow from 450 companies in the U.S., Europe, and Asia in recent years.
Two-thirds of the components were manufactured by U.S.-based companies, RUSI found, based on weapons recovered from the Ukrainian battlefield over the past five months.
Products manufactured by the U.S.-based Analog Devices and Texas Instruments accounted for nearly a quarter of all the Western components in the weapons.
Analog Devices said that it has closed its business in Russia and instructed distributors to halt shipments to the country. Texas Instruments said it follows all laws in the countries where it operates and that the parts found in the Russian weapons had been designed for commercial products.
Research found that the Russian Kh-101 cruise missile, which has been used to strike Ukrainian cities, including the capital Kiev, also had 31 foreign components, with parts manufactured by companies including U.S.-based Intel Corporation and AMD-owned Xilinx.
The companies said they abided by relevant legislation and followed all global export control laws. According to RUSI, more than 80 Western-manufactured microchips were subject to U.S. export controls since at least 2014, meaning they would have required a license to be shipped to Russia.
The think tank said the companies exporting the parts had a responsibility to carry out due diligence to ensure they were not being sent to the Russian military or for military end use.
Morning Star