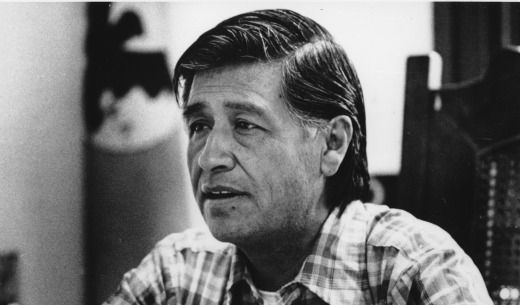 The struggles led by the Rev. Martin Luther King Jr. and Cesar Chavez reflect what public workers and immigrants are fighting for today – their collective bargaining rights and a voice on the job, say Ana Avendaño and Jennifer Angarita of the AFL-CIO.
As hundreds of thousands join nationwide actions on April 4 under the banner "We Are One" to advocate on behalf of all working people, they will honor two dates: March 31 (Chavez' birthday) and April 4 (the day in 1968 when King was assassinated).
Ana Avendaño is originally from Chile. She left Chile with her parents after the military coup led by dictator Augusto Pinochet, which brought down the democratically elected administration of socialist President Salvador Allende in 1973. Avendaño, a U.S. citizen, came to the U.S. via Canada to attend college during the 1980s.
Today she is director of Immigration and Community Action for the AFL-CIO, working closely with the federation's president, Richard Trumka.
"We're living in a time of deep inequality and the recent response by GOP state lawmakers to take collective bargaining rights away from working people only adds to that inequality," Avendaño said in a phone interview. "And inequality is really the root of our economic crisis."
The wealthy are getting wealthier, millions are unemployed and living in poverty, and conditions for immigrant workers are getting worse, she said.
"But we have a lot to learn from the early 1960s," she noted. "The main lesson about Cesar Chavez is that social change starts from the ground up. We have to force the change we want. The fight for public workers, and really all workers, is directly related to the fight for immigrants. They're not separated. We are one."
There is a wonderful wave of social activism being waged in states across the country, and that's what Chavez taught us and we need to learn from that, Avendaño said. There is also a link to the philosophy of King and Chavez that ushered nonviolent, peaceful demonstrations for change on a mass scale, she said.
As labor, faith-based, civil rights and community activists prepare to take to the streets on April 4, Avendaño said the Latino community has been at the cusp of the growing social movements. In 2006, Latinos and the immigrant community rose up for justice and today are fighting for the same agenda, she said. "As Latinos, we should be very proud that we have been at the forefront of these struggles."
Another young leader in the AFL-CIO is Jennifer Angarita, 22, whose parents migrated to the U.S. from Colombia. Angarita is a media outreach fellow with the labor federation. She said her immigrant background and seeing the struggles of her parents shaped her union activism.
"Every worker deserves collective bargaining rights and a voice in the political process," she said. "Workers and immigrants are under attack by the corporate-funded right-wing GOP agenda."
Forty-three years ago 1,300 city sanitation workers were fighting for their collective bargaining rights, which brought King to Memphis, Tenn., Angarita said. "Today we are still honoring that struggle, which he gave his life for."
In the same vein we see immigrants under attack like public workers then and now, she noted. Immigrants and workers are not at fault for the economic crisis, she said. "Wall Street and their corporate greed caused the recession."
Organizing between now and April 4, a wide coalition of labor and progressive allies is building on the legacies of King and Chavez and their struggle for economic justice, said Angarita.
Latinos, the fastest growing segment of the labor force, continue to face tremendous challenges – poverty, home foreclosures, and high school dropout rates, she said.
"But unions exist so we can work together to raise the living standards of the middle class and give working people a voice," she emphasized. "Latinos in particular stand to gain and learn a lot from the labor movement."
Workers' rights are fundamental in every aspect of our daily lives, Angarita said. "We have to continue fighting for immigration reform because if we really want a good economy that works for everyone then it's absolutely essential that any approach toward reform value and respect the humanity of immigrant workers."
There is a lot at stake for Angarita's generation of young people, she said. "Issues that are being fought on behalf of workers and immigrants today will have a huge effect on us for years to come."
Learn more about local "We Are One" actions from now through Monday in your area here. www.workerstakeaction.org.
Image: Cesar Chavez, head of the United Farm Workers of America, is shown in his office in Keene, Calif. He announced the end of a seven and one-half years boycott against the California lettuce and and grape industries on January 1978. (AP Photo)