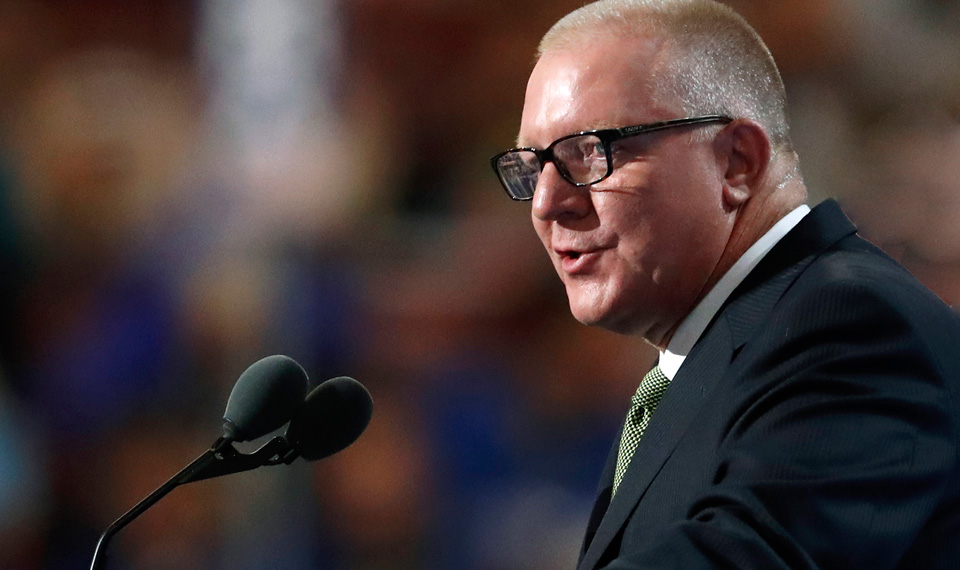 WASHINGTON – "Understanding, appreciating and successfully operating within the political realities as they exist today in the United States is strategically necessary if we are to continue to make gains for our members and our unions," said North America's Building Trade Unions (NABTU) President Sean McGarvey.
McGarvey delivered the keynote address at the recent legislative conference of NABTU, a division of the AFL-CIO.
He acknowledged that he has received criticism from other sectors of the labor movement when he and building trade union presidents met with Donald Trump at the White House.
However, McGarvey said, building trades unions must continue to seek common ground on specific issues from politicians on both sides of the aisle.
"We were quite forceful with the president in stating our concerns that infrastructure investments must be coupled with strong community wage and benefit standards afforded under the Davis-Bacon Act," he said.
The Davis-Bacon Act, passed in 1931, requires construction contractors working on federally funded projects to pay their workers at rates established by the federal government for each area of the country. Many states have also passed laws similar to Davis-Bacon.
McGarvey continued, "It is in the best economic interests of our members and our unions for us to go everywhere and anywhere with business and industry leaders, community leaders and political leaders, and to engage in deliberations, conversations and discussions that have the potential to advance the economic interests of our members and their families."
He urged the NABTU delegates to support formal labor-management committees with entire industries and individual large corporations. He pointed out that unions had recently established such a committee with the American Chemistry Council and that there are ongoing committees with the oil and natural gas industry, the nuclear industry and the electric utilities industry.
"And it is not by mere coincidence," he said, "that these same organizations have all expressed public support for the federal Davis-Bacon Act."
McGarvey also called for increasing partnerships with community groups, pointing out that building trades apprenticeship programs have been a boost for minorities and women. He reported that more than four-fifths of the unions' most recent graduating classes of apprentices were minorities and that 23 percent were female.
Furthermore, McGarvey said that unions must invest their funds into construction projects that employ union workers. "There is our increasingly aggressive expansion of our Capital Strategies Approach, focused upon marshaling building trades' pension assets and investments, in order to further our ability to provide financing for commercial, residential and infrastructure investments that rebuild this country and produce job opportunities for our members and future members," he said.
What's more, Garvey said, "We intend to transition our 'Hardhats for America' effort from 2016 into a formal organization known as Re-Build USA."
It will work to hold the president, and all elected officials accountable. It will also fight any efforts to undermine pay standards set by existing federal and state laws.
But most important, McGarvey said, Re-Build USA "will design and execute a comprehensive and effective communications campaign designed to reach our members where they live and work" at their job sites, at home and through social media.
This must start now, McGarvey warned.
"There can be no doubt," he said. "The critical lesson from the 2016 election (when the building trade unions endorsed the Democratic candidate, Hillary Clinton) is that we must collectively do a better job of communicating with our membership.
"We cannot wait until Labor Day of an Election Year to start talking about issues and candidates."