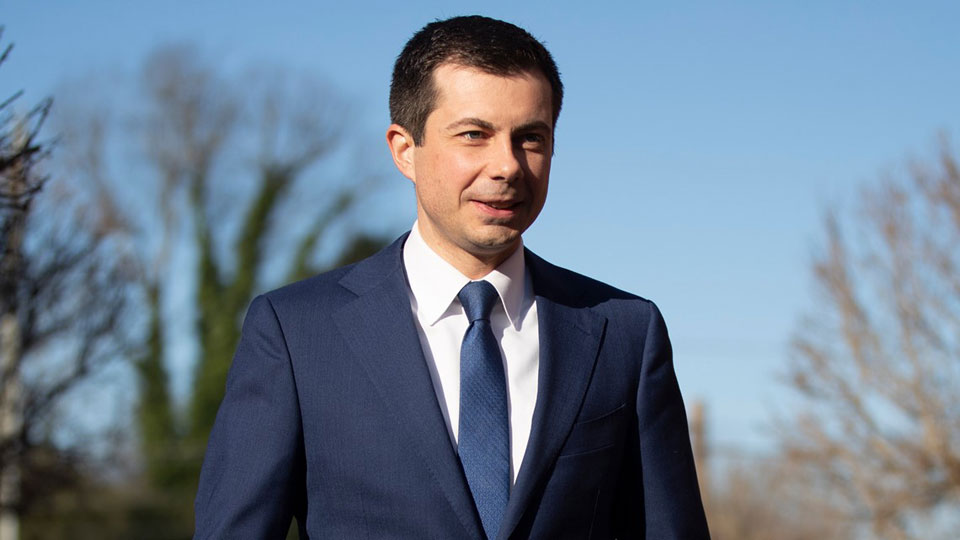 The Senate confirmed Pete Buttigieg Tuesday as the next Transportation Secretary, inspiring hope among environmentalists that a clean and equitable transportation sector may be possible.
Passing with a 86-13 vote, the former mayor of South Bend, Indiana, now has the authority to make decisions on how the country moves, builds, and travels, directing the department's 55,000 employees and a multi-billion dollar budget, AP reported.
Secretary Buttigieg will also be given a key leadership role in actualizing President Biden's ambitious climate plans, taking charge of a sector that accounts for nearly one-third of the nation's greenhouse gas emissions each year, The New York Times reported.
During his presidential bid, Secretary Buttigieg had his own ambitious climate goals, releasing a $1 trillion proposal to implement sustainable infrastructure and boost public transit and electric vehicles, Grist reported.
In his new role, rebuilding roads and bridges, expanding zero-emission mass transit, and growing electric vehicle infrastructure are just a few tasks on Buttigieg's to-do list, AP reported.
While taking over the seat from his predecessor Elaine Cho, whose department had been accused of censoring the impacts of climate change, may already seem like a step in the right direction, Secretary Buttigieg will likely face a "political minefield" when passing new legislation, The New York Times noted.
Transportation in the U.S. faces multiple crises. Impacted by the COVID-19 pandemic, the sector depends heavily upon fossil fuels and is responsible for poor health conditions across the country, which are linked to bad air quality.
How Buttigieg decides to combat these crises could shape how the cabinet post is defined, now and going forward.
"Nobody has any idea what that job entails," Kathleen Hall Jamieson, director of the Annenberg Public Policy Center at the University of Pennsylvania, told The Washington Post. "If you're going to define a role, it's much easier than redefining a role."
So how can Buttigieg redefine the transportation sector?
He can start by helping cities make their transit systems more reliable and direct them toward communities who need it most, Ann Shikany, an infrastructure expert at the Natural Resources Defense Council told The New York Times. More accessible transportation could also encourage fewer to drive, reducing fossil fuel dependency.
"As Secretary, Buttigieg should follow through on Biden's commitment to provide every American city with 100,000 or more residents with high-quality public transit and low-carbon transportation options," the NRDC wrote on its blog. Buttigieg should prioritize investments in communities that have been harmed "by the car-dominated development of the last century," it added.
The Department of Transportation (DOT) is responsible for allotting $1 billion in competitive grants to help states and cities develop their own transportation projects. It could also direct those funds to projects that encourage clean transportation, such as new bike lanes and broader bus systems, The New York Times reported.
Environmental groups have so far been supportive of the new Transportation Secretary.
"Today's confirmation of Pete Buttigieg as Secretary of Transportation is a big step forward towards addressing the climate and health impacts of our polluting and inequitable transportation status quo," Gina Coplon-Newfield, director of Sierra Club's Clean Transportation for All campaign, said in a statement. "Secretary of Transportation Buttigieg has made clear his priorities for clean transportation for all."
Already breaking barriers as the first openly gay person confirmed to a cabinet position, Secretary Buttigieg could pioneer the DOT in an entirely new direction, prioritizing the climate and helping communities the sector has long disadvantaged.
"The Sierra Club looks forward to working with the new secretary and the Department of Transportation to clean up transportation pollution and make our transportation systems accessible for all," Coplon-Newfield added.
This article was reposted from EcoWatch.