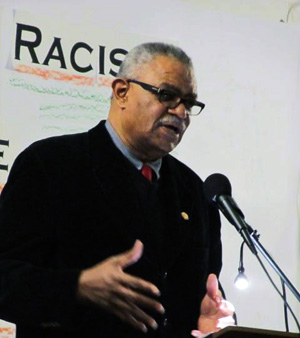 Please dial in to join us for an important teleconference to discuss the impact of the Supreme Court's devastating decision to gut the 1965 Voter Rights Act.
What is the future for voting rights in America?
Phone conference presentation
Tuesday, July 16, 2013
8:00pm Eastern, 7:00pm Central, 6:00pm montain, 5:00pm Pacific
Call (605)475-4850
Dial 1053538# when prompted
(long distance rates may apply)
In a wide-ranging interview, Peoples World labor editor, John Wojcik will discuss with Jarvis Tyner, executive chair of the Communist Party USA the prospects of building the movement needed to restore and strengthen this basic tenet of democracy.
Call in July 16 to join the discussion. Send your questions to questions@peoplesworld.org
Photo: PW