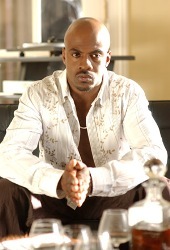 Schools need 'more classrooms, books and teachers'
In Rochester, N.Y., hundreds of public school students marched to the Liberty Pole, Oct. 2, demanding more money for city schools. Flor Salame, 14, told the Democrat and Chronicle newspaper what they need: "More classrooms, more books and more teachers." One student said, "We don't have enough equipment such as books to supply everyone; we need more space in our schools."
The event highlighted the Campaign for Fiscal Equity court case, a 13-year fight to change the state's education funding system to increase funding for urban school districts. If the state Court of Appeals upholds a lower court ruling after hearing the CFE case on Oct. 10, New York City, Rochester and other cities in the state could receive millions more in school funding.
"The most important thing to me is that everybody in the country gets the same education," said Angel Rogers, 16. "Nobody should be considered more important than another person."
Snoop Dogg shares message of unity
Hip-hop artist Snoop Dogg's new hit single "Vato" from his album "The Blue Carpet Treatment," scheduled for release Nov. 21, highlights unity between Latino and Black communities. Rolling Stone Magazine quoted Snoop: "I love all my brothers and sisters, black and brown. There is nothing that can stop us from creating a better future for ourselves, for our families and generations to come if we all came together."
The video features Latino hip-hop pioneer Kid Frost as a revered leader in the wake of violence between the two communities over the past several months in Los Angeles. Actor Edward James Olmos also makes a cameo in the video. "The influence of music on the human psyche is overwhelming," Olmos said. "Snoop Dogg is hitting a grand slam out of the park. The biggest goal that can come from this is an understanding between cultures."
Music video salutes 'Tookie' Williams
A music video, "Criminal Mind" by Canadian hip-hop artist Wes "Maestro" Williams, commemorates the upcoming one-year anniversary of the "Save Tookie" campaign. The video honors late Nobel Peace Prize nominee Stanley "Tookie" Williams, who was put to death by lethal injection last December in California.
In 1971, at the age of 17, Williams helped form the Los Angeles Crips gang, an action for which he later expressed great regret. In 1981 he was convicted of four murders. However, he always maintained he was innocent.
While on death row, Williams turned his life around, writing a series of books for children and young people that urged them to avoid gangs. He participated in community peacekeeping projects by phone, Internet and video. Maestro told one interviewer that after meeting Tookie in 2003, "It was a beautiful thing to be involved, and I told Tookie I was proud to make my contribution to his legacy — he's saved thousands of lives." Many are calling the video the most important hip-hop video ever to come out of Canada. To view the video, visit
Young voters still pissed off
Born in 2003 as the League of Pissed Off Voters, today the group, now called The League of Young Voters, is mobilizing youth and students across the country to make a difference in the midterm elections. The League is a national organization that supports young people who have been shut out of the political process to build power by making politics fun, engaging, relevant and meaningful in order to solve problems in their communities.
By registering voters, writing and distributing voter guides and lobbying elected officials about issues that affect youth, the League says on its web site that it wants a "progressive governing majority in our lifetime. We also like to have fun, throw parties and club nights, and laugh."
For more information about the League, visit
— Pepe Lozano (plozano@pww.org)