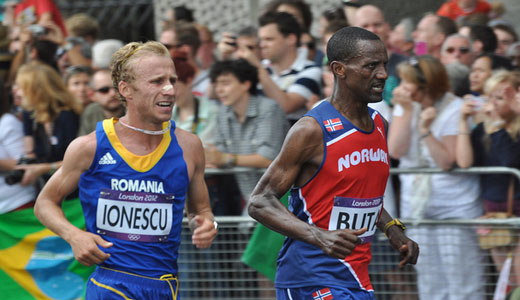 Now that the London 2012 Olympic Games have come to an end, next up for the world's summer stage is Brazil's Rio de Janeiro in 2016. Rio 2016 promises to be a unique and historic experience. It will mark the first time the Olympics are held in South America.
In London, the world saw incredible feats of athleticism, grace, and sportsmanship. World and Olympic records were broken. Bars were set higher. Countries won medals for the first time. There were more women than ever competing. An athlete with prosthetic legs ran in track and field for the first time in Olympic history.
Who could forget U.S. swimmer Michael Phelps winning his 22nd Olympic medal and 18th gold, smashing the all-time medal record held for almost half a century by Soviet gymnast Larissa Latynina? Phelps also made Olympic history by winning the gold in the 100-meter butterfly and 200-meter individual medley in three separate Olympics. The U.S. swimming team – with a few exceptions – dominated both women's and men's events.
Jamaica's sprinter Usain Bolt – the world's fastest man – gave his all in unforgettable performances in the 100 meter and 200 meter races, winning the gold in both and becoming the first man to win these races in two successive Olympics. The multi-talented Jamaican team set a world record in the men's 4 x 100 m relay.
Of course, there was gymnast Gabby Douglas, the 16-year-old gold medalist in the all-around competition whose talent and oft-mentioned smile exploded on the world scene and into the hearts of millions. She made history as the first African American woman to win the crown jewel of gymnastics. The fiercely competitive and tenacious U.S. women's gymnastics team stuck together and won the team gold.
Then there were the quieter moments of beauty and championship. There was Grenada's gold medalist Kirani James who won the 400-meter dash and gave that tiny island nation its first-ever Olympic medal. At the end of one qualifying heat, James swapped nametags with South Africa's Oscar Pistorious, a double amputee known as "Blade Runner" for the carbon fiber blades he runs on. Saying that the South African inspires him, James told the media, "Oscar should be a huge inspiration for everybody, whether you're a track athlete or a normal person. You can be somebody no matter what kind of disability you have."
The "wow" moments also included the elegant, steel-nerved divers of China, the participation in judo by Saudi athlete Wojdan Shaherkani, the first woman to compete for the gender-segregated kingdom, and the remarkable opening ceremony directed by Britain's Danny Boyle.
But in any competition, there are losers. This year's biggest losers, in our opinion, are NBC and criminal corporate sponsors. NBC essentially became a co-owner of the 2012 games with its exclusive U.S. coverage. It has drawn justified criticism over its delayed broadcasts aimed at maximizing advertising dollars. And NBC – yet again – covered just a small portion of the Games, mainly that portion with Americans in it. Obviously the home team crowd wants to see U.S. athletes compete, but Americans also want to see and learn about other countries and their athletes.
We did not get to see Tunisia's Oussama Mellouli win the gold medal in the 10-kilometer open water swim, becoming the first man to get medals in both pool and open water. Or how about an interview with the first Guatemalan to win an Olympic medal, Erick Barrondo, who won silver in the 20-km race walk? Gabon and Cyprus also won their first Olympic medals in taekwondo and sailing respectively, but nary a mention on NBC.
NBC also blocked Americans' ability to watch other media coverage of the London games. No video or livestreaming from Canadian TV or other countries allowed! Talk about corporate censorship.
That brings us to the Olympics' worst aspect: corporatization. Corporate sponsorship by the likes of Dow – who brought the world Agent Orange and the Bhopal disaster – is an affront to the victims and to the ethical sensibility of millions. For $100 million each, corporate sponsors got their own pavilions, which The New York Times called the most expensive product placement in history, and the exclusive ability to mention the Olympics and show its iconic rings in advertising.
The $100 million offered to companies like British Petroleum – guilty of the largest oil spill in U.S. history – and others to rebrand themselves, is an example of "corporate sin-washing;" that's what The Nation sports columnist Dave Zirin calls it.
Corruption and profiteering associated with the Olympics are harmful to both athletes and fans.
It's a massive and expensive undertaking to bring almost 11,000 athletes from 205 countries together for the world's best-known athletic competition. But the exclusive rights afforded Olympic corporate sponsors – whether to wash away their sins or to rake in profits or both – dims even the brightest gold medal performance.
In 2016, Brazil, with its left-center government, will hopefully lessen corporate influence and increase the public's involvement.
Photo: 2012 Olympics Flickr