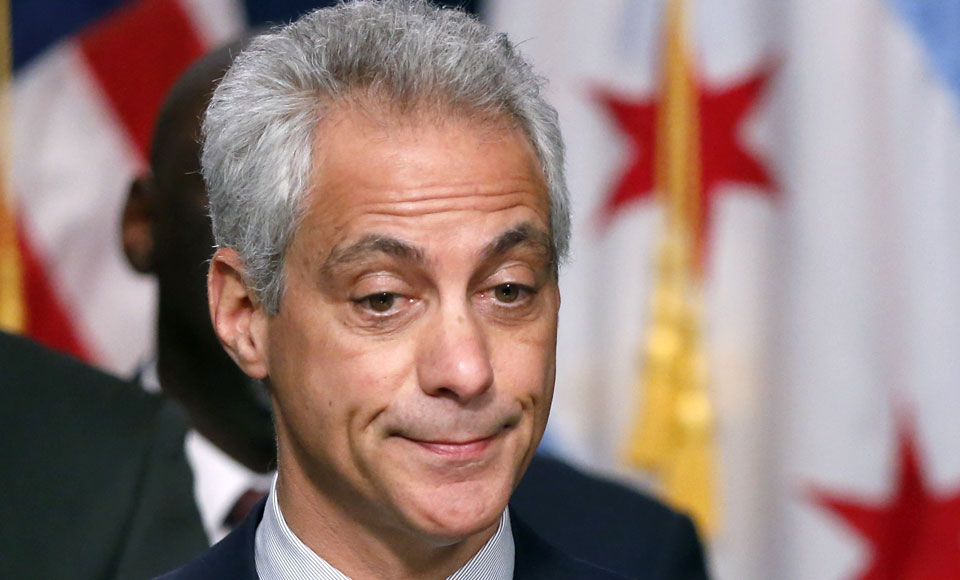 For some Chicago residents who take only past practice as their guide Rahm Emanuel's announcement this week that he will not seek re-election comes as a surprise. City residents are used to having seemingly eternal dynasties running the city. In the early 60's the radio waves here carried jingles about then already-long-ruling Mayor Richard Daley being "the greatest mayor Chicago ever had." Some fifty years later, only eight years ago, it was that same Daley's son who was replaced by Rahm Emanuel.
His resignation, however, marks a departure from that past practice. Rahm's decision to quit is the direct result of the loss of support for him because of the policies he has pursued. Had he not resigned he would have faced a difficult slog to reelection during a period in which the trial of a policeman for the murder of Laquan McDonald is underway. Issues of Rahm's complicity in the coverup around the killing would have dogged him continually.
During his time in office, Rahm Emanuel has promoted corporate interests and the interests of downtown development and the tourist industry rather than the interests of the neighborhoods, particularly the neighborhoods of the south and west sides where African American and minority populations predominate.
His disdain for teachers and the Chicago Teachers Union forced a strike that fueled the movements opposing him. His loss of support could already be seen when in the last election Chuy Garcia forced him onto a runoff election. Garcia is a sure bet to enter the US. Congress after the November elections.
There are some intractable problems he has not been able to address because he has refused to advance an agenda of support for the neighborhoods particularly those in the African American community. Those include Chicago's notoriety for gun violence, joblessness, and a record number of 50 school closings, again primarily in the city's poorer neighborhoods.
The ongoing police killings have only inflamed the situation in the city.
Angry at Emanuel also are tens of thousands of working-class homeowners and their tenants of all races who are suffering from many losing their homes and apartments due to record high property taxes supported by the mayor.
With Rahm Emanuel stepping down the field is wide open for his replacement. No doubt the business community will rally around a candidate, but with the uprisings of #Me Too, Black Lives Matter and the growing activism of unions like the Chicago Teachers Union and with the victories of anti-machine aldermen and state reps anything is possible in the coming year.