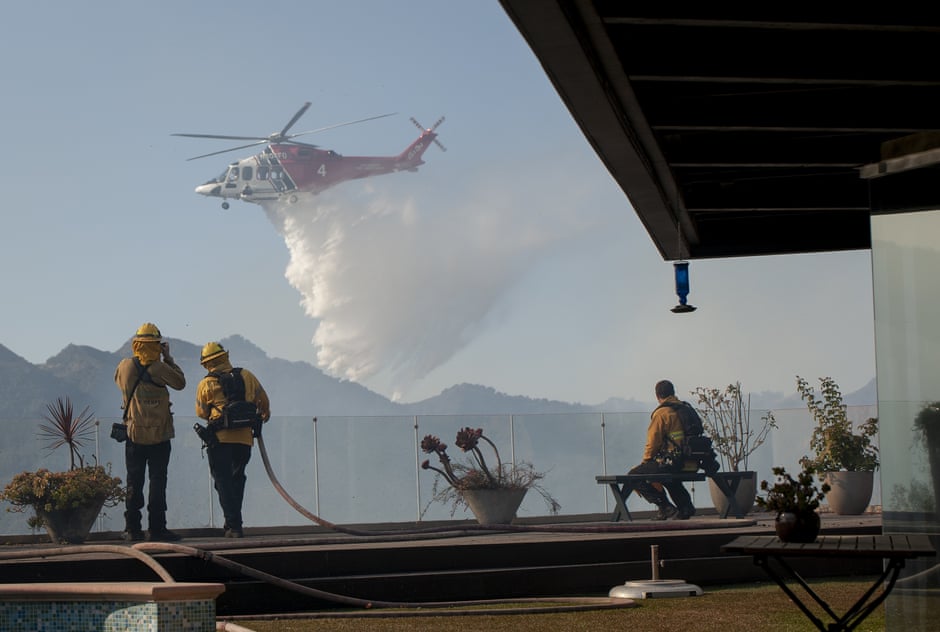 So now you're double-vaccinated and have hugged your parents or grandkids following a year and a half home alone. But calamities on a global scale remain yet to plague us. California is heading into an ever-hottening fire season with ever-diminishing water supplies and under drought conditions. Climate change remains a thing and Los Angeles remains governed as always, as "Chinatown," with its intense political maneuverings surrounding that most vital elixir of them all—water. We are still in need of ongoing protection against conditions poised to grow ever harsher.
Southern California is governed by a cooperative central water authority, the Metropolitan Water District (MWD or "Met"). Created by the State legislature nearly 100 years ago, in 1928, today it serves nearly 19 million people (half the population of the state) through 26 member public agencies in Los Angeles (LA), Orange (OC), Riverside, San Bernardino, San Diego (SD) and Ventura Counties. Its mission is to provide "adequate and reliable supplies of high-quality water to meet present and future needs in an environmentally and economically responsible way." 38 appointed board members vote in a system weighted by assessed property values, which favors larger cities and water districts (e.g., LA, SD, OC, etc.).
The board's longstanding general manager since 2006, Jeff Kightlinger, joined the agency over 25 years ago not as a hydrologist or water planner, but as a lawyer specializing in water issues. Once upon a time, water managers were engineers, but "getting stuff financed to be built has actually become more challenging than designing how to build it," observed Kightlinger in an interview with the impartial nonprofit, Water Education Foundation. Kightlinger has served exceptionally long in this highly charged, political position. He announced his retirement 15 months ago and agreed to stay past his intended departure at the close of 2020 in order to ensure proper succession. This alone foretells real succession issues at Metropolitan. The agency's recent split vote over the initiation of contract proceedings signals significant internal strife.
There are indications of structural malaise and dysfunction at Met where working conditions are extremely remote, harsh, and lonely. In 2019, an operational manager, Donald Nash, took his own life in the wake of notice that he was to be fired following an internal investigation of charges of "erratic" and "tyrannical" behavior. An elegiac story from 2015 chronicles these conditions, but it is clear that immersion in such isolation can have pathologic manifestations in "workplace culture." The City of LA (CoLA) lost a lawsuit to the tune of $17.4m taxpayer dollars (knocked back on appeal to $12.4m plus lawyers' fees) regarding "harassment and failure to prevent harassment and retaliation in violation of the Fair Employment and Housing Act." Letters and public testimony in front of Metropolitan's board eventually brought public attention to these longstanding issues.
But complaints persist that internal district investigations are inadequate or biased, while external, independent investigations are under pressure. Two board members who advocated for such review have been replaced by their nominating districts and retaliation is alleged. The LA City Council president has threatened action around charges of inadequate workplace oversight and safety. In the meantime a new personal "employment retaliation, harassment and discrimination" lawsuit around actions subsequent to the first has advanced, alleging "systematic anti-Chicano racist promotional practices and policies" from named defendant, CoLA then-Bureau of Sanitation Assistant Director, Adel H. Hagekhalil.
Mr. Hagekhalil has since been promoted to executive director and general manager of LA's Bureau of Street Services (pay/benefits: $357K). He is a registered civil engineer and has little experience in water policy or its arcane politics. Yet Mr. Hagekhalil is the General Manager candidate to whom the Met board voted last month to extend contract negotiations. This vote favored Mr. Hagekhalil by a weighted proportion of 50.4% compared with the runner-up candidate at 46.8%. The second-place finisher, legendary "water witch" Pat Mulroy, lost by a split vote with more absolute member votes than her opponent: 18 to 16. But it is the vote weighted by property assessment that the agency recognizes, not 1:1 member-agency representation.
This vote comes at a time of both cultural and environmental upheaval. The Metropolitan is facing a decision about new leadership while negotiating a sea change in labor relations conducted within a new #MeToo world order. There have been accusations and findings of serious workplace misconduct, including sexual harassment and bullying, that new management must redress. And global climate change means that even while allocations of Colorado River water will be renegotiated in the next five years, Colorado River and Lake Mead water levels continue to drop. Severe drought conditions in the southwest have just triggered Tier 1 cuts in delivery of Colorado River water to Arizona and Nevada, federal water allocations have just been drastically slashed, and the Sierra snowpack is currently at 1% of normal levels. The state's large Bay-Delta infrastructure plan is in flux. And all these matters must be negotiated by Metropolitan's new director.
Why then is MWD's board mired in petty matters of political infighting and fiefdom protection?
The majority of board directors argue our region's best interests lie unequivocally with Pat Mulroy, considered by admirers and detractors alike to be an exceptionally competent manager, and among the fiercest water mavens of all time. Yet the board's directors representing the region's highest-value assets (LA, SD) focus inward and in so doing diminish power from the cooperative—SD has litigated against MWD for a decade—in advancing an appointee from within LA's own political machinery.
Appointed in August 2018 by Los Angeles Mayor Eric Garcetti to head the Bureau of Street Services, Adel Hagekhalil was overseen in this position by the five Garcetti-appointed board members of LA's Department of Public Works (DPW). This is the board investigated by the FBI for corruption. Upon leaving the DPW board to run for political office, its Vice President Heather Repenning received the first of two contributions to her unsuccessful campaign from Hagekhalil, whom she now seeks to hire from her subsequent commission on the Metropolitan water board.
Evidence of little more than a productive working relationship, the context of Mr. Hagekhalil's #MeToo credibility is concerning. Why are his partisan boosters among the mayor's staff and environmental community so untroubled by the moral and monetary costs to taxpayers due to his department's ethical laxity, as well his very own impending personal legal challenge?
As advocate for Southern California's and the Met's water needs, it is hard to argue there is a more qualified policy negotiator than Ms. Mulroy. As a bureaucratic functionary, Mr. Hagekhalil might be more tractable to political pressure. But Garcetti's administration will reportedly be heading soon to India. What will be the result for the Bay-Delta water tunnel/s? Untethered, is that political football best left to a water policy or engineering professional? We should hope that the people's best interests overrule politicians'. The Metropolitan board will vote on a final contract offer at its next, Tuesday 6/8/21, meeting.
As with all op-eds published by People's World, this article reflects the opinions of its author.