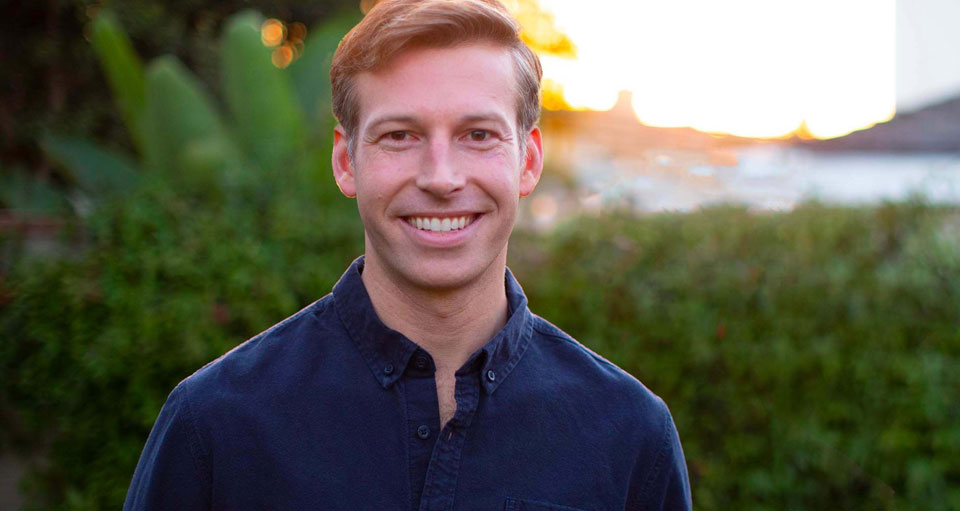 PALM SPRINGS, Calif.—Republican Ken Calvert, 69, the incumbent U.S. Representative from the former 42nd District, is running for reelection to his 16th term in the newly reconfigured Congressional District 41. Until a few months ago, polls give this race a unanimous "Likely Republican" rating, yet that has changed considerably.
The big difference is that only seven-tenths of Calvert's old voters are in his new district, which may sound pretty safe. But such staunch Republican towns as Murrieta and Temecula have been redistricted away, and the new district includes most of the Coachella Valley and the Palm Springs region, an area very popular with LGBTQ folk and retirees. Now Democrats narrowly outnumber Republicans in party registration.
Calvert was first elected in 1992 (in CD 43) and has averaged 58.5% of the vote in each general election. A steady party-line voter in Congress, he is the longest-serving Republican in the California Congressional delegation. He enjoys seniority on the House Appropriations Committee.
This year, former Assistant U.S. Attorney Will Rollins is running as an openly gay Democrat to unseat Calvert. He is often seen on the campaign trail with his partner, Paolo Benvenuto.
"After helping to prosecute some of the insurrectionists who attacked the U.S. Capitol on January 6th, Will decided to challenge Republican Congressman Ken Calvert, who voted to overturn the results of the 2020 presidential election," says his campaign website. On every issue that Rollins cites as critical to his campaign, he mentions how Calvert voted against his constituents' interest. Calvert is also vulnerable on some questionable real estate deals involving taxpayer funds.
This is a seat where a far-right Republican who hasn't faced a serious challenge in over a decade could well be sent packing. Rollins enjoys widespread endorsements from the California Labor Federation, the Inland Empire Labor Council and a number of individual unions, NOW, Sierra Club, to Progressive Turnout Project, various LGBTQ organizations, and a host of Democratic electeds, including former U.S. Sen. Barbara Boxer, who lives in the district. The campaign to elect him requires a highly organized mass mobilization of voters, but more and more it looks like it can be done.
In the weeks that followed the June 7th primary, Calvert's campaign fund was bursting with donations from anti-choice special interest groups, the NRA (more pro-gun campaign money than any other California congressman from 1998 to 2016), Big Oil, and corporate PACs.
Yet that primary also revealed some fault lines in Calvert's support. For the first time in over a decade, Calvert's earned vote share in a primary election was well below 50%, and the combined Democratic share was within 2% of surpassing Calvert's. That margin, never before so narrow, bodes well for November.
Another Republican candidate in the primary earned nearly 5% of the vote. But this was no fanatical Donald Trump acolyte—that would be Calvert himself. This opponent launched his campaign out of disgust with Calvert's attempts to overturn the 2020 election results. So it is not just Democrats who are fed up with Calvert. At least some reasonable, democracy-respecting Republicans are also looking for an alternative to Trump-led extremism.
"I want to earn their votes," Rollins says, "especially because they share our common goals of defending democracy, protecting the rule of law, and putting country over party."
Rollins recently became the first challenger in history to outraise Calvert head-to-head in a quarterly FEC filing period.
As though Calvert's votes in Congress have not been divisive enough, in a recent fundraising email to his donors, he actually had the gall to sound the alarm on "Democrats in Palm Springs" and their efforts to defeat him—Palm Springs being a major city in his own district with voters he's running to represent! Instead of earning their trust, he casts them as villains to raise money. Palm Springs being an LGBTQ resort and retirement home, the homophobic dog whistle is loud and clear.
On both sides of the ideological divide, the recent Supreme Court decisions on abortion and the environment will prompt ardent voters to up the ante on their favored candidates. The stunning 20-point win in Kansas on keeping abortion in its state constitution serves as an indication that voters, especially women and young people, have woken up to the Republican threat.
How does Ken Calvert stand on these issues? He voted no on the Right to Contraception Act, no on the Ensuring Access to Abortion Act, and no on the Women's Health Protection Act. He has a score of 0 from Planned Parenthood Action Fund. Calvert is a staunch opponent of women's bodily autonomy and backs extreme restrictions, including in instances of rape. He even voted for a bill to jail doctors that perform abortions. His A+ rating from the anti-choice Susan B. Anthony List makes him a danger to have walking in the halls of Congress for the health and safety of women across the country.
Calvert voted with his Republican allies not to certify Arizona and Pennsylvania Electoral College votes for Biden. Even after the attempted coup d'état, Calvert asked for Trump's support. Naturally, this is a Republican Donald Trump wholeheartedly endorses; and in turn Calvert supports Trump regarding the FBI federal document seizure at Mar-a-Lago.
Once Will Rollins emerged as the Democratic candidate he would face in November, all of a sudden Calvert, who for decades used every lever of power in office to oppose equality for LGBTQ people, now opportunistically says he has evolved along with the rest of the country. For years Calvert voted against same-gender marriage, against LGBTQ adoptions, voted down the Equality Act, and even voted to allow employers to fire employees simply for being LGBTQ. He also voted against the repeal of the military's "Don't Ask, Don't Tell" policy—"which is personal for me," Rollins says, "because it discouraged me from serving my country after 9/11."
A March 2022 poll from Tulchin Research indicates that only 17% of those polled said they would vote to reelect Ken Calvert.
Red to Blue
A majority of the Democratic Congressional Campaign Committee's "Red to Blue" candidates are in California, and one of them is the 37-year-old Rollins. The junior high school student—son of a public defender father and journalist mother who stressed the importance of justice and free speech—was shocked by the 9/11 attack and resolved to serve his country in some capacity. The military was off-limits at the time for a gay kid to plan on, so Rollins became a lawyer for the Justice Department specializing in domestic terror cases. He also worked to protect the public from criminals, including a Ponzi scheme organizer who defrauded dozens of seniors out of their retirement savings and a corrupt physician who sold opiates for cash.
He left lawyering to run for public office. "I didn't want to look back on my life and regret not stepping up when one of these House Republicans is right in my backyard and voted to undermine our democracy after Jan. 6."
According to DCCC chair Sean Patrick Maloney, "Unlike their extreme Republican opponents, these candidates will fight for their district, work to protect reproductive freedom, battle to lower prices on groceries, gas and prescription drug costs, and seek common-sense solutions to combat gun violence terrorizing communities."
What might have been, until recently, powerful drivers to the polls for Republicans have abated to a degree, such as gas prices and inflation. And now with the abortion ruling from the Supreme Court, the January 6th Congressional hearings, and Trump's deepening legal difficulties, the former president is surely less of an asset to the incumbent representative than before.
The Rollins campaign has identified a number of its key issues: fighting for American seniors, protecting freedom of choice, transportation and infrastructure, protecting democracy and  accountability, tax cuts for the middle class and working families, climate change and natural resources, expanding access to affordable healthcare, improving public education, strengthen the economy and military by protecting LGBTQ rights, immigration reform, voting rights, gun violence prevention, criminal justice reform, stepping up for veterans and service members, and campaign finance reform.
Rollins is not simply an anti-taxer, however. "I want to lower taxes on the middle-class families who actually live in Riverside County, where the median income is around $70,000 per year," he says. "We do that by raising taxes on the billionaires that have been protected by Ken Calvert over the last 30 years: The 400 richest Americans—all billionaires—hold more wealth than 60% of the country put together—that's more than 150 million Americans combined [stress in original]. Those 400 households pay an average of just 8.2% per year in federal income taxes, while the rest of us pay significantly more. I want to reverse that by making sure billionaires pay their fair share, and by lowering taxes on the middle class Americans and the working families in the Inland Empire and the Coachella Valley."
The Democrat has an illuminating take on educational policy in his district and about young people who are unable to attend college. "Ken Calvert has been in office for three decades, but only about one-in-five adults aged 25 and older holds a bachelor's degree or higher in the Inland Empire, compared to nearly one-in-three statewide. Of the voters here who wanted to transfer from a junior college to a four-year school, only 28 percent managed to do that within six years. But again and again, Ken Calvert has voted to cut federal funding for education in Riverside County."
On campaign contributions: "I am refusing corporate PAC money in this campaign; instead I am building a campaign powered by people, and I look forward to fighting for real campaign finance reform in Congress."
"Climate change will not only increase global competition for scarce resources, it will make Riverside County more vulnerable to extreme heat and wildfires than it has ever been before. Incredibly, Ken Calvert believes climate change is a hoax. We need a representative in Congress who actually believes in science and is willing to do something about it. Riverside County also has the opportunity to develop thousands of small, clean-tech businesses that will have a foothold in the expanding green energy economy."
After prosecuting Trump-drunk criminals who attacked the U.S. Capitol on January 6, 2021, Rollins "saw first-hand how conspiracy theories turned to violence, and how Big Tech and media corporations profit from spreading those lies." If elected to Congress, he "will hold Big Tech and media corporations accountable for spreading misinformation that is causing toxic divisions in America and preventing us from working together to improve health care, fight climate change, and make our economy work for everyone."
The Will Rollins for Congress website can be accessed here.