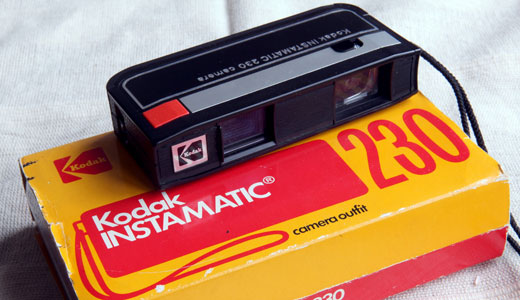 First it was Twinkies, now it's Kodak. Two weeks ago, Hostess Foods, maker of Twinkies, Wonder Bread and other iconic American food items, filed for bankruptcy. Last week, Eastman Kodak, another American icon, filed for bankruptcy as well.
It seems another American icon – call it the "American way of life," or working hard and being rewarded by security in our "golden years" – is being chiseled away.
In the case of Hostess, now controlled by Ripplewood Holdings, a New York private equity firm, the company placed virtually the entire blame for its financial woes on "labor costs" and "restrictive work rules," according to the New York Times.
Hostess said it was compelled to undergo bankruptcy reorganization as a result of "uncompetitive and unsustainable" union contracts, pension plans and health benefit programs, Bloomberg Business Week reports.
With Kodak, on the other hand, the bankruptcy is largely attributed to the 131-year-old company's race to keep up with challenges of foreign competition and, especially, rapidly emerging new technology.
Yet, buried deep in the Times' story on Kodak is this: "bankruptcy protection could also allow Kodak to shed hundreds of millions of dollars in pension obligations." Kodak has been for some time seeking to "shrink" its pension liabilities "to a more manageable level," according to the Times.
In a letter to retirees, Kodak says it "will be examining" retiree health, dental, life insurance and survivor benefits and "as necessary seek to adjust them." Kodak says it aims to stay in business and therefore, "currently it is expected" that its basic retirement plan will be unchanged. Retirees receiving supplemental pension benefits are told those payments have been suspended and will be considered unfunded plans – i.e., at the bottom of the creditors' list.
Under Chapter 11 bankruptcy, retirees in line for pensions are considered unsecured creditors – at the bottom of the list of who gets paid.
"Chapter 11 in the United States is the darling of the international business world," University of Michigan law professor John Pottow told USA Today. "If you are a company or even a rich person, you can go into the bankruptcy system and confront your failures, and you will not be punished."
The USA Today report notes that "In England, management is fired when a company declares bankruptcy."
At Kodak, according to news reports, the company has had difficulty dealing with foreign competition, new technology, and conflicts over patents. Kodak "has been struggling for years to adapt to an increasingly digital world," said the New York Times report.
Bloomberg.com says the Kodak bankruptcy came "after consumers embraced digital cameras, a technology Kodak invented and failed to commercialize."
As to Hostess, columnist Daniel Meyer writes on food writer Mark Bittman's New York Times blog, "Somewhere along the way Hostess decided to trade on its iconic status rather than reimagining itself for the next generation of lunchbox-toting kids and lunchbox-packing parents.
Hotess workers are represented by several unions, including the Bakery workers, Teamsters and Stationary Engineers. The company is expected to file motions shortly to terminate existing union contracts and retiree benefits.
There has never been a labor union at Kodak.
Reacting to the Hostess bankruptcy announcement, Bakery Workers President Frank Hurt said in a statement: "I find it deeply offensive and highly disingenuous for the company to claim [that] its financial woes are the result of its union contracts and pension and health benefits obligations. We contend the company is in dire financial shape because of a string of failed business decisions made by a series of ineffective executives who have been running this company for the past decade."
The Teamsters said the bankruptcy was the result of management's failure "to adjust their business plan to a changing and more competitive marketplace," according to Business Week. Labor costs were "one of the few areas in which Hostess achieved its forecast," the Teamsters said.
Photo: Joost J. Bakker IJmuiden