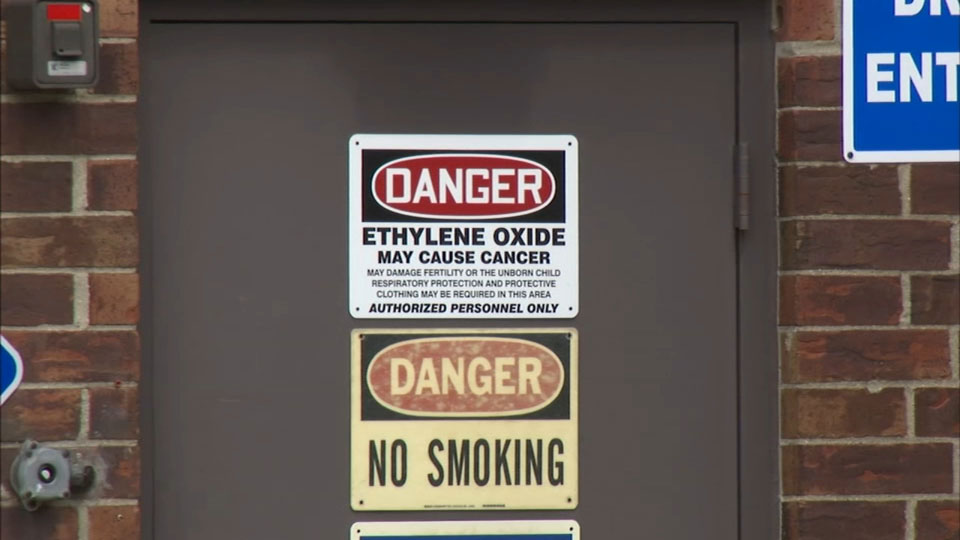 CHICAGO—Controversy arose this week in Willowbrook, Ill., after the residents of Chicago's southwest suburb discovered that the Illinois Environmental Protection Agency has known about the cancer risk from the Willowbrook Sterigenics plant for decades. Community members are demanding accountability and the immediate closure of Sterigenics International.
Demonstrators gathered around the medical supply headquarters this week demanding that the company shut down permanently. According to reports, "Elevated levels of ethylene oxide, a cancer-causing chemical, were found in the air."
The water supply in over 70 homes within a mile of the facility was tested by state and DuPage County health authorities. Residents say they are terrified of the upcoming results. "We know that ethylene oxide is more toxic to children—it's a carcinogen—so we're concerned that Sterigenics is pumping it into the atmosphere," Indian Head Park resident Jordan Farris said. "They're going to be breathing it in."
There have been issues with the plant for several decades, but it was only recently discovered that the Illinois EPA had prior knowledge of the matter. In documents dating back to July 6, 1984, the IEPA detailed concerns regarding the emissions coming from Sterigenics in the region. Almost 35 years since the initial report was completed, residents now fear the problem has become even more serious.
In a public statement released by Sterigenics, the company took no responsibility and claimed that it was operating within its permit: "By properly controlling emissions while preventing life-threatening infection, the Willowbrook facility serves to safeguard global health every day. Sterigenics remains committed to working with public officials to evolve regulations in the continued interest of public safety."
Several families whose homes are situated near the Sterigenics headquarters have noticed a spike in health issues, particularly a rise in cancer rates. Tom Hencinski, a longtime resident of Willowbrook, is now dealing with the possible repercussions of the company's neglect and the loss of loved ones.
Hencinski's wife of 38 years died of cancer in 2014, and now his daughter is struggling to overcome Hodgkin's lymphoma, a type of cancer that starts within the white blood cells and affects the body's immune system. "Nobody in my family ever had cancer. Now we've got two, one deceased. It's very sad, very unnerving," said Hencinski. "We're afraid to live out here. We don't know what to do."
Despite being forced to live in geographically hazardous conditions, many Willowbrook residents are not giving up. Several "Stop Sterigenics" groups have popped up on Facebook, accruing over 6,000 followers. The community is speaking out against the contamination of their neighborhoods and putting more pressure on their state officials to take swift action.
State Rep. Jim Durkin recently responded to the protest by vowing to take action: "We will not let this go. We are going to find some kind of resolution to this matter on the Springfield side." Many, however, are concerned that resolution isn't happening quickly enough. With nowhere left to go, Willowbrook residents continue to coordinate direct actions against the global "healthcare" company and seek to reclaim their home again.