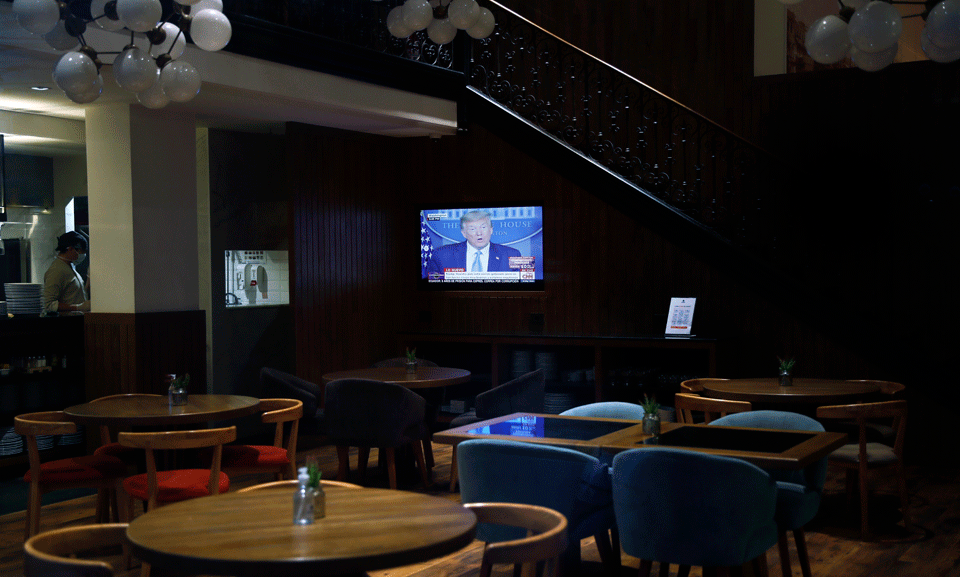 Too much of what is happening in Wisconsin reminds me of the folk song "1919 Influenza Blues":
It was nineteen hundred and nineteen;
Men and women were dying,
With the stuff that the doctor called the flu.
People were dying everywhere,
Death was creepin' all through the air,
And the groans of the rich sure was sad.
This song was originally posted on protestsonglyrics.net
(CHORUS:)
Well it was God's almighty plan,
He was judging this old land,
North and south, east and west,
It can be seen,
It killed the rich, killed the poor,
It's gonna kill just a little more,
If you don't turn away from the shame.
Down in Memphis, Tennessee,
The doctor said it soon would be,
In a few days influenza would be controlled.
Doctor sure man he got had,
Sent the doctors all home to bed,
And the nurses all broke out with the same.
This song was originally posted on protestsonglyrics.net
(CHORUS)
Influenza is the kind of disease,
Makes you weak down to your knees,
Carries a fever everybody surely dreads,
Packs a pain in every bone,
In a few days, you are gone.
To that hole in the ground called your grave.
Anyone taking a cold hard look at the state of politics in Wisconsin would not be surprised with the Wisconsin Supreme Court decision to strip away the safer-at-home plan. Since 2011's Act 10, which stripped away all but the facade of union rights from most public employees in our state, the Republican Party has made steady and unceasing attempts to move the state from a somewhat liberal democracy to a state where power is concentrated in corporate hands.
The Wisconsin Tavern League, the Wisconsin Chamber of Commerce, and other business and corporate interests supported the lawsuit filed by Republican legislative officers.
As soon as the ruling came down, the Tavern League proclaimed, "Business can open immediately." All across the state, bars were filled, many crowded, with hardly anyone wearing masks or following distancing procedures.
Not all tavern owners supported the Supreme Court decision or the Tavern League's role in this lawsuit:
"All I can say is f**k the Tavern League, and we as a business are not planning on opening until we sit down with the two non-family employees and all democratically decide the best way to go forward and how we are going to manage crowd control and what precautions we need to take to ensure the safety of our workers," said a Fond-du-Lac business owner.
"The terrible part of this is that it is required by our insurance for our bar to be members of this asinine club [the Tavern League]. We are looking for ways out of it now."
Republicans requested the court to allow the stay-at-home order remain in place for six days, to give them time to work on an alternative plan. The court refused to grant the stay, stating that the Republicans had had weeks to come up with a plan. The decision by the court caused further stress with Gov. Evers, who said, "Republican legislators have convinced four of our Supreme Court justices to throw our state into chaos."
No alternate plan has been, to date, offered by the GOP, except a statement that localities can decide for themselves what to do. Wisconsin's Chamber of Commerce has proposed allowing all businesses to open at once while compelling higher-risk companies to take mitigation measures such as requiring employees to use protective gear. The Chamber of Commerce has proposed no method of enforcing these measures.
Several counties, including Brown, Calumet, Dane, Milwaukee, and Outagamie, and some municipal health departments have issued orders to continue to enforce the safer-at-home plan.
The day after the decision, Wisconsin saw the third-highest single-day increase in confirmed cases of COVID-19, with 373 new cases and 13 more deaths. Higher increases can reasonably be expected.