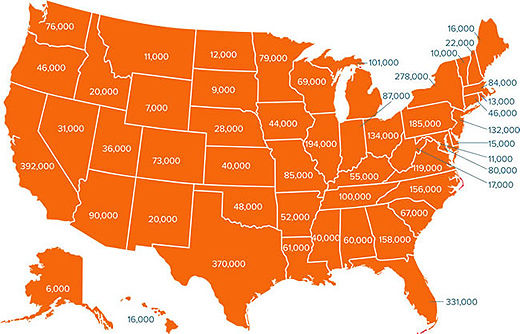 A top women's rights group is hailing – and the ruling congressional right wing Republicans are slamming – the new final overtime pay rule the Labor Department announced on May 18.
The rule, which takes effect Dec. 1, will make hourly workers earning up to $47,476 yearly eligible for overtime pay after they toil more than 40 hours a week. That time-and-a-half pay would aid an estimated 37 percent of all U.S. workers, up from 7 percent the current 10-year-old overtime rule covers.
"Middle-class jobs deserve middle-class pay, and when you work extra, you should be paid extra. It's very simple," Obama administration Labor Secretary Thomas Perez said.
The old rule, promulgated by the GOP George W. Bush regime, set the cap for overtime pay at $23,660. While that figure was higher than in prior years, the Bush government also exempted so many workers from overtime pay that even newspaper editorial assistants – "copy boys" – were sometimes left out. The new rule has a "duties test" that will bring those workers back in under the rule, DOL fact sheets show.
"The final overtime rule will finally end the days when people who work long hours for poverty wages are not required to receive overtime pay," said Debra Ness, executive director of the National Partnership for Women and Families.
"By updating wage and hour protections that have been allowed to erode for decades, the new rule will put more money or more time in the hands of workers who have long deserved more of both. It will make an enormous difference for millions of working women that this economic lifeline is finally restored."
Ness called the new rule "an historic advance for fair pay and equal opportunity, and workers and families in every corner of the country will benefit." She noted it includes an automatic escalator, adjusting the cap upwards every three years to keep pace with wage growth.
"The Economic Policy Institute estimates 12.5 million workers will be newly eligible for overtime pay or see their existing rights strengthened, including 6.4 million women. As key breadwinners and primary caregivers in most families, women's wages and time are essential for their families' and our economy's financial security and well-being," she said.
The Republican right was another matter. House Education and the Workforce Committee Chairman John Kline, R-Minn., and Workforce Protections Subcommittee Chairman Tim Walberg, R-Mich., called DOL's rule "extreme and partisan" and predicted "it will hurt the very individuals they claim it will help" by reducing job prospects and flexibility.
And Rep. Tom Cole, R-Okla., who heads the House subcommittee that actually helps dole out funds for DOL, talked of inserting a section in the agency's money bill banning it from spending funds to enforce the new overtime pay rule.
Image: Millions of workers would become eligible for overtime pay under the new rule the Labor Department announced on May 18. The largest groups are in Texas, California, Florida, New York and Illinois. Labor Department graphic via PAI Chart Service.