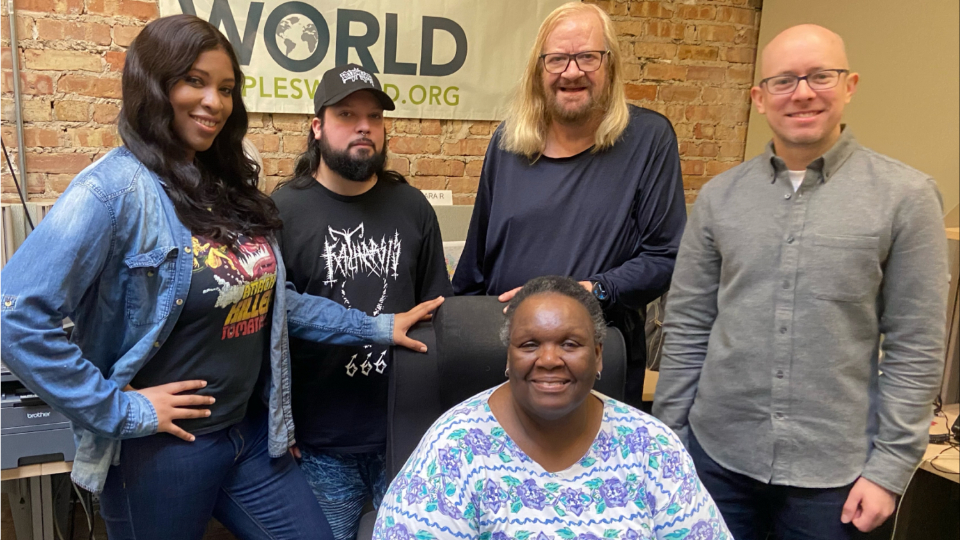 POSTPONED! Due to unforeseen circumstances, this event has been rescheduled to Thursday, March 30th.
Ever wonder what it's like to work in a virtual newsroom? Or how People's World puts out such great content day after day? Or how do we get great stories from the front lines of working-class battles and voter mobilizations? Or what makes People's World so unique and vital among all publications?
Now is your chance to "Ask the Editors," who will be hosting a virtual meet-and-greet with readers on Thursday, March 16, (NEW DATE: Thursday, March 30th) at 9 pm Eastern, 8 pm Central, 7 pm Mountain, and 6 pm Pacific time.
Meet John Wojcik, editor-in-chief, Chauncey K. Robinson, social media editor, C.J. Atkins, managing editor, and Melissa Parks, newsletter editor.
The editors will answer questions about the daily production process, what it takes to put together a compelling story, their favorite articles, relationships with leaders and activists from organized labor, and social and environmental justice movements.
They'll also share the changes they've seen in journalism, the special and indispensable role of People's World and revolutionary working-class journalism, and the challenges of today's information warfare.
And, they'll answer your questions too! Email them to stories@peoplesworld.org or ask them during the program.
Don't miss this special event!
People's World has an enormous challenge ahead of it—to raise $200,000 from readers and supporters in 2023, including $125,000 during the Fund Drive, which runs from Feb. 1 to May 1.

Please donate to help People's World reach our $200,000 goal. We appreciate whatever you can donate: $5, $10, $25, $50, $100, or more.