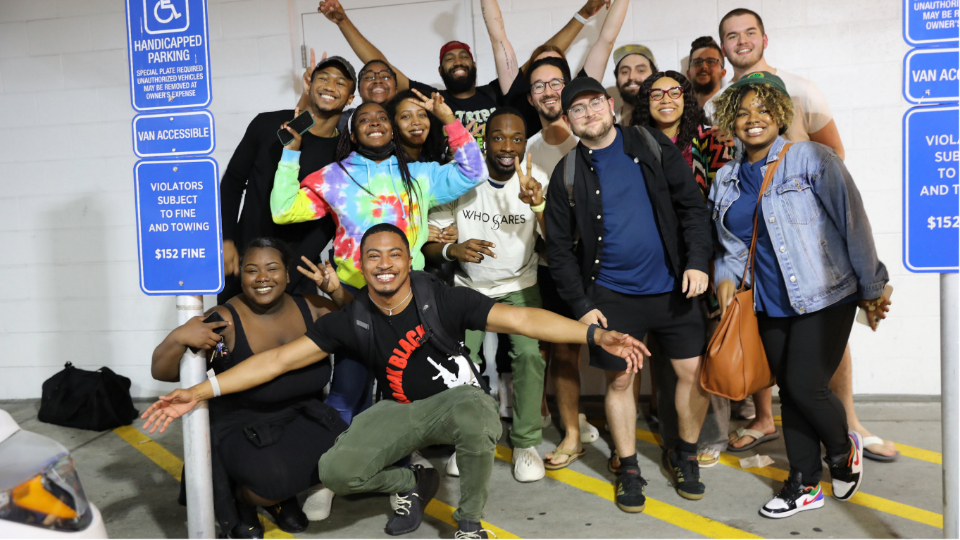 TOWSON, Md. (PAI)—By a two-to-one ratio, the Coalition of Organized Retail Employees (CORE), a worker-led union aided by the Machinists, took a bite out of anti-union Apple, winning a recognition vote at the tech firm's retail store in Towson, Md.
Their chomp was so noticeable that even Democratic President Joe Biden cheered.
"I am proud of them," said Biden, who aims to be the most pro-union president in history, told reporters on June 20. "Workers have a right to determine under what condition they are going to work or not work."
The 65-33 margin among the 110 eligible voters at the store, in the northern Baltimore suburbs, makes those workers the first at Apple to go union. Workers at its flagship Grand Central Terminal retail store in Manhattan are also organizing, over harsh company opposition. It forced the Communications Workers to file an NLRB labor law-breaking complaint.
And among the congratulatory tweets that rolled in after the June 18 announcement was one from the Apple Retail Workers Union in Britain, who reported: "Apple Retail Workers in the UK are forming a union with @GMB Union," the General, Municipal, Boilermakers, and Allied Workers Union, there.
"Think United, Work Different," @ARWUnion declared.
IAM's congratulatory tweet indicated the campaign isn't over, even as the Machinists welcomed them to the wider union. CORE said much the same thing.
"We did it Towson! We won our union vote! Thanks to all who worked so hard and all who supported! Now we celebrate with @machinistsunion. Tomorrow we keep organizing. #unionizeapple #1u," CORE's tweet read.
"Historic victory for @acoreunion," IAM tweeted in reply. "These workers at the Towson, MD Apple store are the first…They won't be the last! Congratulations and welcome to our union! #UnionYES #MachinistStrong"
CORE outlined the key issues in their Towson drive in a May 2022 letter to Apple CEO Tim Cook. But beyond that, they're part of the increased unionization among low-paid, exploited workers—most of them young—who are turning to unions to increase the leverage workers gained as a result of the coronavirus pandemic and so-called labor shortages.
In reality, studies show retailers such as Apple, and other low-road bosses, are running short of workers because they won't pay them enough, provide benefits, and, most importantly, a voice on the job.
"To be clear, the decision to form a union is about us as workers gaining access to rights that we do not currently have," the Towson workers wrote Cook. They noted the firm's own code of conduct for its overseas suppliers includes a section on "Freedom of association and collective bargaining."
Approving the union at Towson "is something we do not to go against or create conflict with our management. Rather, we have come together as a union because of a deep love of our role as workers within the company and out of care for the company itself…We think about the history of this company and how we have always been different; because we have always thought differently. Today we are asking you to do the same and to pledge not to use your resources to engage in an anti-union campaign to dissuade us."
The Towson workers "made a huge sacrifice for thousands of Apple employees across the nation who had all eyes on this election," Machinists President Bob Martinez said in a post-victory statement. "This victory shows the growing demand for unions at Apple stores and different industries across our nation."
"I ask Apple CEO Tim Cook to respect the election results and fast-track a first contract" for the Towson workers, Martinez added. Apple had no immediate reaction to the union victory on its website or its Twitter and Facebook pages.