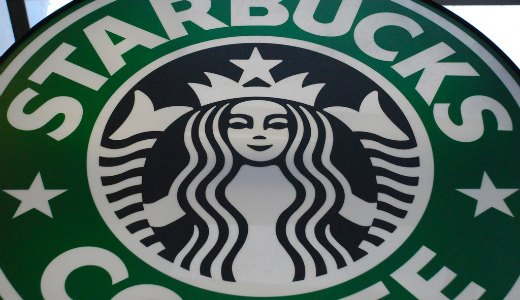 NEW YORK – Members of the Starbucks Workers Union held demonstrations at branches of the coffee shop giant across Manhattan on Jan. 17, Martin Luther King, Jr. Day, as they've done for years.
This year, however, the union had something to celebrate. This was the first King Day that Starbucks treated as an official holiday. Members of the union had been pushing for Starbucks to take such a step for years, and the corporation finally agreed in November, 2010.
Because of the designation of the day as a holiday, employees, who make slightly more than minimum wage, were paid time and a half for hours worked on King Day.
"The move comes after a spirited three-year initiative of the IWW's (Industrial Workers of the World) Starbucks Workers Union, which made public the company's second-class treatment of Dr. King's birthday and called on the coffee giant to pay the same (time-and-a-half) premium that it pays workers on six other federal holidays," said the union via a statement on its website.
Not recognizing King Day was particularly offensive, union members argued, as Starbucks promotional material often portrays a company that celebrates diversity. The union also pointed out that there is a far higher percentage of minority workers in the lowest retail positions than in the company's management or the corporate office.
The SWU has a different model than more traditional trade unions. While it has tried to organize certain locations, its membership is made up of several hundred at-large Starbucks employees, and works to pressure the company into granting more rights and better working conditions for all "partners," as the workers are called in the chain's corporate language.
Still, the old methods of organizing are put to use, and the King Day demonstrations were a prime example. At the Astor Place, Manhattan, location, several workers publicly presented a letter to the store's management, demanding a $1-per-hour pay rise, monthly meetings for workers to air complaints and the rehiring of two workers at other locations. The union claims the workers were fired unjustly.
The SWU says that it will continue to push Starbucks for more rights, including full unionization of the workforce.
Image: James Callan // CC BY-NC-SA 2.0